Submitted by Trinity Bourne on 17 May, 2011 - 05:46
Greetings friends of Openhand,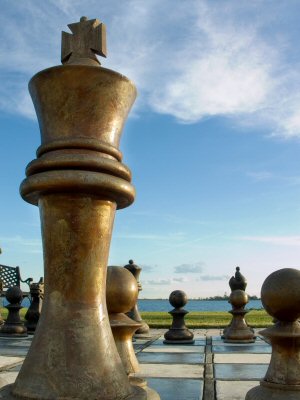 "Self-realisation, it's the only game going on!"
We live in a world of physicality, one of dense, hard material, a place of goals, objectives, aspirations and creations. It's where we're invited to taste the ultimate parado
the almost intangible essence of the divine deeply immersed and diffused within the density. It's like sitting in an orchestra trying to listen to the quieter instruments such as the flute when you're right next to the bass drummer who is banging away really loudly! And even when we do hear the flute, there's still the distraction of the drum. Both are registered in the mind which plays its tricks of course, confusing the messages we're being given. We might feel a definite pull to do something which then doesn't seem to work out. How do we fathom what's going on? Having walked the path for some time, I've discovered a crucial piece of advice which can help you master EVERY situation on life's chess board.
Read Chris's latest article in full here...
http://www.openhandweb.org/100511_selfrealisation_its_only_game_going
The Five Gateways of Expanded Consciousness
It is just a few weeks now since we released our documentary "5 Gateways" about the five key expansions on route to Enlightenment and mankind's immediate destiny - Ascension. Which to us means the unfolding into a higher energetic paradigm existing here and now all around us. In that short time, around 30,000 people have viewed the film from all corners of the globe. The response has been far more poignant than we could ever have imagined. We are receiving not only much gratitude, but frequently a sense of relief. We are hearing that the Five Gateways route map is helping awakening people everywhere bring into context just what they are going through and exactly why their lives are taking the twists and turns they are. So what exactly are the Gateways, why are they so important and how can they be of such profound help?...
Read full article here:
http://www.openhandweb.org/five_gateways_expanded_consciousness
I am what I consume
Everything is connected. Living in a world based on industrial consumerism is bound to have stark effects on both the inner and outer world. In one of the latest Openhand journal sharings we look at the typical modern liefstyle and consumeristic consitioning within society. We explore the conflict this causes for awakened souls and look at shedding that which is no longer necessary. This sharing includes the 'Story of Stuff' video, a must see.
Read Openhand Journal here:
http://www.openhandweb.org/010511_i_am_what_i_consume
What else is new on Openhandweb?
Final words of inspiration...
"I have heard it all my life,
A voice calling a name I recognized as my own...

Sometimes it comes as a soft-bellied whisper.
Sometimes it holds an edge of urgency.

But always it says: Wake up, my love. You are walking asleep.
There's no safety in that!

Remember what you are and let this knowing
take you home to the Beloved with every breath.

Hold tenderly who you are and let a deeper knowing
colour the shape of your humanness.

There is no where to go. What you are looking for is right here.
Open the fist clenched in wanting and see what you already hold in your hand.

There is no waiting for something to happen,
no point in the future to get to.
All you have ever longed for is here in this moment, right now.

You are wearing yourself out with all this searching.
Come home and rest.

How much longer can you live like this?
Your hungry spirit is gaunt, your heart stumbles. All this trying.
Give it up!

Let yourself be one of the God-mad,
faithful only to the Beauty you are.

Let the Lover pull you to your feet and hold you close,
dancing even when fear urges you to sit this one out.

Remember- there is one word you are here to say with your whole being.
When it finds you, give your life to it. Don't be tight-lipped and stingy.

Spend yourself completely on the saying.
Be one word in this great love poem we are writing together.

The Call: Discovering Why You Are Here
by Oriah Mountain Dreamer
With Love
Trinity
on behalf of Openhand