Submitted by Chris Bourne on 11 November, 2011 - 03:59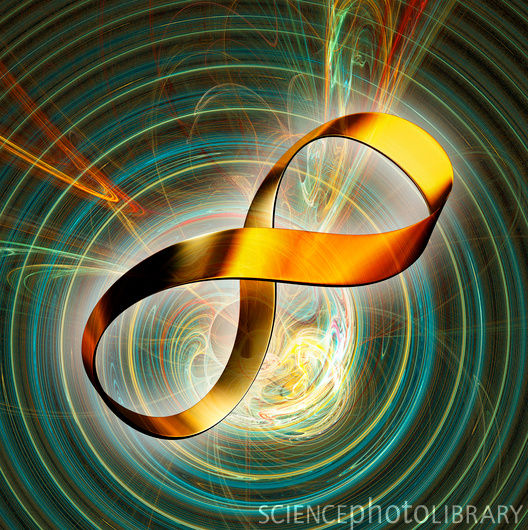 Let the dream become reality
So it's 11/11/11 - I awake early, realise the date and feel deeply inspired to write. I'm having an amazing Twin Flame experience, and to me, that's the synchronistic significance of the date. Souls that notionally divide into two and are then experienced through the 'Holy Trinity': the father, the son and the holy ghost - meaning The Absolute, subdividing into off-spring, which are eternally connected through the divine ether of unity consciousness - unconditional love. Are you embracing fully your Twin Flame experience yet? Are you finding self love as a continually evolving experience within you? Are you having the greatest romance of your life on a day by day basis? If not, today might be the day to let the dream become reality...
1+1+1+1+2+0+1+1 = 8
As we've written about before here on Openhandweb, when a soul comes into being, it notionally subdivides into two. One part stays close to the source, the other incarnates. To the incarnated partner, the Twin Flame is the uniting polarity constantly whispering in your ear, singing into the depths of your heart, reminding you of who you are, why you are here and guiding you home.
There will never be a love more powerful than the Twin Flame.
It's like the infinite no 8, an infinity of experience,
caused by the apparent separation of the two parts.
Your Twin Flame has an eternal affinity with you. No one nor nothing will ever know you as well. No other soul outside of this heavenly interplay will ever understand you in the way your Twin Flame does. No one can empathise that deeply, not another soul can cause you to melt into your own being in the same way.
Melting into one
Yet here's the heavenly paradox - our 'purpose' is to experience this infinite sense of unity THROUGH the separation. Otherwise the pull back to unity would be so strong and so rapid the universe would disappear for you in an instant. The apparent separation would no longer exist, the relativity would no longer be relative - duality would instantly disappear, as two lovers drawn deeply into one another and then melting into one.
So your Twin Flame expresses in and through all things. She's 'tempting' you into the chaos and disorder, to make sense of it. She's alluring you into the deepest intimate love with another soul, yet inviting you to always remember and taste unity with your very own self.
It takes unfathomable depths of completeness to fully experience the Twin Flame in day-to-day life, but that is where 'he' is to be found. He is out there, hiding beyond every smile, through ever twinkle of a shining eye, in the melody of the bird's dawn call, in the rustling sound of autumn leaves crushed tenderly under foot.
"Tis not through envy of thy happy lot,
But being too happy in thine happiness,—
That thou, light-winged Dryad of the trees,
In some melodious plot
Of beechen green, and shadows numberless,
Singest of summer in full-throated ease."
John Keats (Ode to a Knightingale)
Breaking the heart... back into one
Have you begun experiencing this yet? How might we begin? It's all about being thoroughly in the experience of separation but not of it. Beware all you "non-dualists" out there - you simply don't get this experience at all if you're denying the separation between one thing and another.
You have to be totally immersed in life, not resisting a drop of it - the pleasure, the pain, the joy and the tears. It's not at all about denying one drop of this human experience....BUT.... it's learning to master not being lost in it either.
It's about totally immersing yourself in the whole of it. Allowing your heart to be trampled under foot by your own attachment to life, allowing it to be broken again and again, mercilessly torn apart, until you keep finding that unifying spirit that was attaching you to the experience in the first place. Yes the heart must be broken again and again through every attached experience, until you break yourself back into the absolute fullness of one...
"But if in your fear you would seek only love's peace and love's pleasure,
then it is better for you that you cover your nakedness and pass out of love's threshing-floor
into the seasonless world where you shall laugh,
but not all of your laughter,
and weep, but not all of your tears."
Khalil Gibran
The greatest romance of your life
So how would you like to take part in the greatest romance of your life? As this day - of all days - begins, shake away the sleepiness of dulled separation, drink in the moment's fullness and reflect on the greatest loving partner experience of your life. Recall the images, let the dream rejuvenate weary eyes and summon the feelings, let them well up and wash through you.
Maybe you're still together and the chemistry has changed somewhat now. Or maybe that romance has long ended. It matters not - feel the feelings, drop deeply into the sensations, let the dream unfold through you.
Once you've kindled the fire within, let it build inside a burning heart, eager to burst outwards to lovingly engulf your surrounding world. Let the love radiate out into the moment, into images, people, situations, into mother nature. Keep energising the flow, sending it out into everything you see and touch. Give unreservedly your love to the swirling skies, to the flowing streams, the rustling wind, but then.....
take that love back inside yourself
feel the infinite circle of the figure 8 complete itself within you,
and squander not one precious drop.
Being deeply in it, but not of it
In the beginning, in some circumstances it will be easy, in others it will be hard. It's hardest when you're deeply in love with another, when they carry the closest vibration to your Twin Flame - the soul mate experience is so easily confused, because there's so much yearning to dive deeply into the joy of this heavenly separation.
It's almost as difficult when another is carrying the polar opposite of your vibration. They are so different, so dissonant, that they can irritate you with everything they do, every word and nuance uttered by them seems to tweak those deep inner buttons. Yet even these exchanges offer a powerful Twin Fame experience - if you can find your completeness in the depths of irritation, then you'll find the deepest sense of inner empathy.
"Remember, the Twin Flame experience is all about non identification
blended perfectly with non-denial.
Deny the moment's delirious experience for an instant,
and the heavenly separation is gone,
but delve too deeply into it
and the dream dissolves into a seduced delusion of reality.
It's all about walking deftly along the blade-edged boundary,
being deeply in it, but not of it."
Openhand
Home bound
So on this day, 11/11/2011, if you're not yet having the Twin Flame experience, how about giving some energy to it? How about daring not to be owned by the drama at all today. Instead, how about looking deeply and intently through all experience and finding that joyful part of yourself that may have been buried under the sands of time.
How about letting your love return back to the source of itself. To me it feels like being home bound, like walking a thousand miles without complaint, just for a smile, a touch, a soft carress and allowing that always to be enough.
That's why this song does it for me. It melts me deeply back into the heart of my Twin Flame. What does it for you?
Chris