Submitted by Trinity on 14 April, 2012 - 10:31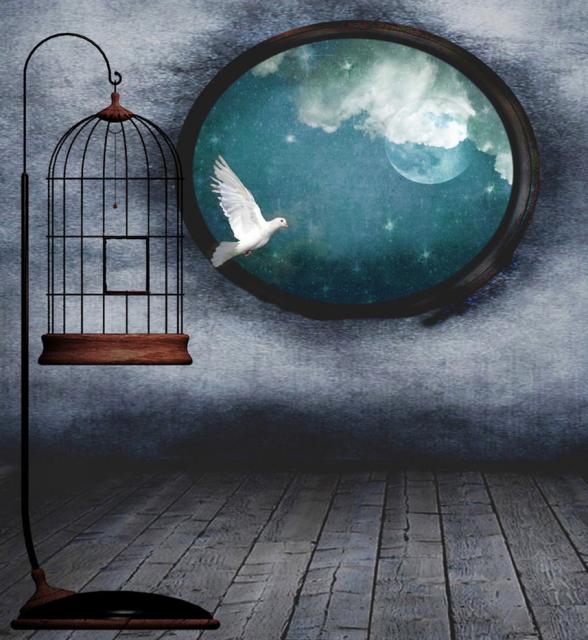 I was just pondering on what wealth really means to me. I feel really rich, even though I've never had a lot of money. The largest annual income I have ever earned in my life was £6000 and that was during one year in the army around 1992. I've spent most of my adult life volunteering, in full time parenting/home schooling whilst always earning a very modest wage. All the while, I have been living a fulfilling life where I have always given a lot. There have only ever been the very occasional, healthy moments of insecurity. It's been a blessing that I was always allured by what felt right in my heart, rather than what society deemed was best. For me that meant little money and an incredible gift of creativity when it comes to resourcefulness. For another person it might mean lots of money...
I have never borrowed money. Never owned a credit card. Never been in debt. Basically, if I couldn't afford it (or a miracle didn't happen) I went without. So great is my trust in benevolence, that I know I get exactly what I need. It's incredibly liberating, freeing and makes me feel so rich. It's not rich with material, but rich in soul.
So here is my challenge to you...
Imagine that you have no money.
Imagine that you have no home or material possessions.
What is left when you take everything away?
Who would you be with out it?
I believe that when we truly peel away these layers and let go, we can all find that we are all incredibly valuable, beyond measure. Some times it might take a bit of digging first.
And, of course, in this world money and possessions are absolutely fine too. It's just defining our personal worth by them or being attached to them that keeps our true selves limited.
Trinity