15/01/09: "The day that changed my life forever..."
My Awakening Story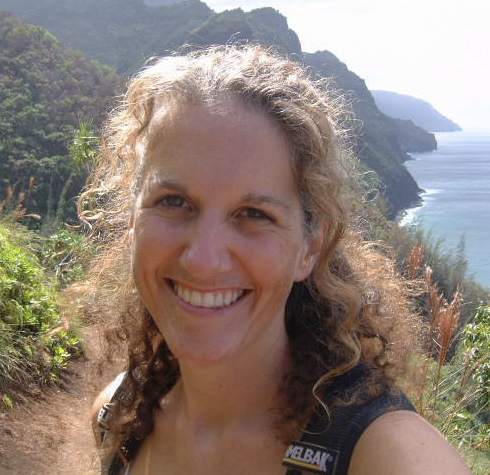 It was exactly fourteen years ago that my life changed forever. The illusion of the world we live in was totally shattered! This is my story of awakening and today seemed appropriate to share it.
I'd spent my whole life waking up... even as a child, I found life to be a mystery. Nothing seemed to fit, no one seemed to be able to answer my questions. I tried for a while to anesthetise myself in the trivialities of life, but failed miserably. I guess it was never my destiny to spend this lifetime in a dreamy slumber...
January 15th 1995 Eppstein, Germany
I was depressed, over worked, had just lost my best friend and could not see the purpose in life whatsoever! A painful scream welled up from the depths of my being. I despised living and began to consider that the liberation of death would be far more satisfying than the pain of living in a world of chaos, consumed by ignorance, judgement, greed and selfishness. At the age of twenty I could bare it no longer.
Then it happened! I finally surrendered, waving a white flag to the Universe, giving up the fight altogether.
I collapsed on my bed, releasing every struggle, every attachment, everything I'd loved, cared about, hated, achieved. In that moment, I gave absolutely everything within me back to the Universe. All of a sudden I needed nothing, wanted nothing, hoped for nothing. Without exception, everything that I'd ever perceived, thought, known or understood, in fact the "me" I thought I was, vanished entirely. The Universe disappeared from grasp, taking me along with it!
Then something truly amazing happened. As I began to shatter, a rush of white light bolted up through my being and fountained out through my head. It dissolved my entire being, immersing me in an ocean of white light. I was that light! That light was me! Light was all there was! The only thing that existed was white light with an awareness centred in an infinite space of divine love. All that remained of me was a universal consciousness spanning through endless dimensions.
I was home... the place where the essential soul of all things lived. There was one seamless existence. No boundary, no skin, no reminder of separation. There were no distortions or obstacles to create shadows. In fact there was no sun or external source of light to create shadows; illumination was all their was. It were as if the entire Universe were engaged in a divine loving embrace, with a compassion infinitely more potent than anything I'd come to know during my life on earth.
It was the same ultimate liberation that mystics and sages have talked about for eons. I hadn't studied or followed any spiritual path, so I didn't have the slightest frame of reference for it. It was pure, direct experience.
I saw that the core of all sentient beings, my brothers and sisters, fellow animals, plants and trees are intimately connected to myself and one another. I appreciated the inevitability that everything I did echoed throughout the whole Universe. I now know that this realisation is where the true essence of compassion arises. Once we embody with all our hearts the interconnectedness of all things we cannot help but see that everything outside of ourselves is a mirror of what we are being within. What happens to one, has ripples through the existence of all.
I don't truly know why it happened to me. All I know is that with every cell of my being, I just let go! In retrospect, years later, I realised that my soul had already done a lot of 'spiritual growth' previously, before incarnation into this lifetime. Perhaps owing to the fact that it was beyond all concepts of anything I'd ever heard about, I didn't even try to interpret the experience for at least two years. I'd been dumbstruck by it!
I learned during this awakening what love truly was and how the nature of the world was in fact nothing more than an illusion, a game, a cover story to entice us into discovering the truth of who we really are.
I found myself right in the middle of the cosmic library of all knowing, all that is, the place where the answer to all things is to be found. Needless to say, the experience blew apart my world and changed my perception entirely from that day onwards. My lifestyle transformed over night as I found myself reintegrating the experience back into the lower densities.
Waking up is different for us all. It is not essential to have this type of experience to wake up. For many it will be more gentle and yet every bit as meaningful. The most important thing is that more and more of us are waking up to the truth of who we really are and beginning that voyage home. Bring it on!
In Love and Light
Trinity
x
25102 Reads