Submitted by Trinity Bourne on 20 February, 2012 - 08:22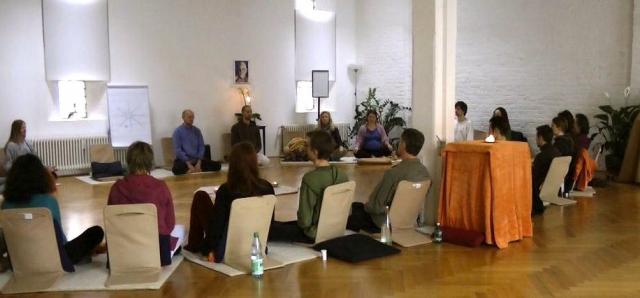 Chris and I arrived here in Berlin to a fresh blanket of snow only a few days ago for our first German Five Gateways workshop here. The last time I was in Germany was 17 years ago, at the time of my awakening, so coming back had a particular air of excitement for me. My language skills are somewhat rusty, but it is amazing how quickly it all comes flooding back. German seemed to roll off the tongue naturally for Chris however! With a beautiful, melodic sound. In such a way that we really felt the 'rightness of being here, like it was somehow divinely given.
As with every new place, the energy was different in Berlin to pretty much everywhere. In each place the energy in the field has it's own pulse of collectivity, which is fundamental to how the energy is worked with and cleared. Once I'd found the pulse of the field, I was able to work with and help clear energies being released. It has been a pretty intensive experience with a lot to work with. Berlin is like a melting pot of different energies, with something for everyone. Yet it also feels as if there is an etheric wind blowing through clearing things onwards in order that they don't stagnate for too long. It makes for a very interesting place to work. We have really enjoyed it here.
The workshop was simply beautiful! We had never expected that Chris would facilitate the whole workshop in German! It just flowed that way. The words just came and the message was conveyed so deeply through his presence. The angels were weaving their up-liftment the whole weekend as we laughed, cried, collectively let go and rose together. We loved working with the group. So open and welcoming. Willingness to let go and expand was so evident in many who joined us there. It always takes courage and patience to go within. I feel the deepest respect for those who joined us this weekend, facing the darkness, letting go and embracing the true gifts of beingness that lie in the heart of us all.
So I thank you with all my heart, beautiful souls from Germany (and Austria). This weekend was really special.
with Love
Trinity