Submitted by Trinity on 17 August, 2010 - 12:55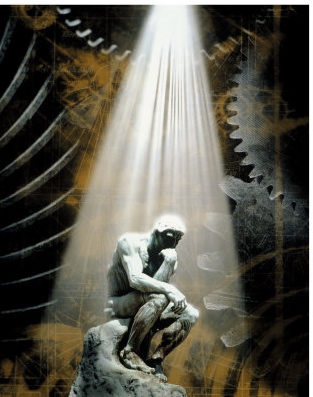 Greetings friends of Openhand,
It's all happening here at Openhand at the moment. Our feet have barely touched the ground in recent weeks! We returned from the powerfully catalytic and inspiring Transfiguration week at the mountain retreat centre in Snowdonia, launching straight into various Five Gateways Seminars in the south of England. I feel increasingly inspired by the depth and power behind the Five Gateways approach - if there was ever a gift from Benevolent Consciousness to awaken the hearts of sentient beings, then this is certainly one! I'd like to thank everyone for your continued support and encouragement as we share this journey together...
I'd like to kick off this weeks newsletter with Chris's latest article 'Are you Indespension?' What a great question! - fascinating reading...
"Do you ever find yourself unable to make a choice? Maybe it's because you're not meant to? In our society, it seems so often the case, that we have to make decisions to meet deadlines and targets. It seems everything is preplanned and scheduled. So what happens if you simply feel you can't make a choice? Perhaps a decision just simply does not want to land? This is the situation I found myself in recently over some very important events taking shape in my life. As I could feel my field contracting somewhat around the issues, I watched for guidance and received a real corker. It had me literally splitting my sides with laughter. I'm "indespension"...
Read full article here: http://www.openhandweb.org/220710_indespensionin_decision_suspension
What else is new in the world of Openhand
After a week together during the Transfiguration, the sense of community and togetherness was amazing; we opened deeply, moving through and beyond aspects of ourselves that have long since served their purpose. All coming from varying levels of experience, the work touched us all in profoundly deep and unique ways. Taste the energy with us, check out the photos and feedback here:
http://www.openhandweb.org/transfiguration_2010_home_again
Five Gateways Workshop September 25th/26th 2010
Catalysing our spiritual evolution: The next Five Gateways workshop is booking up quickly. The interest is gathering pace. It's for those at all levels of the spiritual journey. Find full information here:
http://www.openhandweb.org/five_gateways_workshop_glastonbury_25th26th_sep
Some of the latest Openhand Forum discussions
Is suicide the answer?
This deeply sensitive forum topic contains a fascinating array of experience and insight from Openhand readers:
http://www.openhandweb.org/suicide
What is illness all about?
Life changing perspectives on MS, ME and other serious and debilitating illness. What's the true cause and cure? Read on here:
http://www.openhandweb.org/illness
And final words for thought...

"If you are really listening,
if you are awake to the poignant beauty of the world,
your heart breaks regularly. In fact your heart is made to break.
It's purpose is to burst open again and again
so that it can hold ever - more wonders."

Andrew Harvey
That's all for now!
***Please pass on this newsletter to anyone who you feel may find it of value***
With Love
Trinity Bourne