Openhand meets the Chalice Well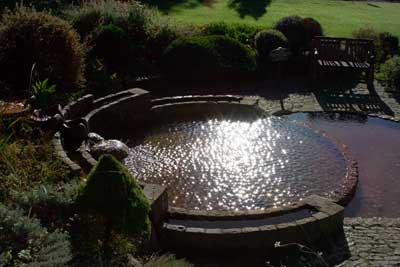 Avalon rising
I awoke today with great excitement because today is the day that we are taking the Openhand 'Walking the Path' level 2 residential course to the Chalice Well Garden Retreat Centre for the first time. The energy at the Well is truly special and I've been keen to take the Openhand work there ever since we moved to Glastonbury. Finally, we are doing just that!...
The Chalice Well is nestled in what I consider to be the heart of Avalon, in stepping distance of Glastonbury Tor. Avalon has a deeply special energetic significance for me, inspiring much of my own personal journey. The energy holds a space of inspiration, that feels a perfect companion to the work we do. It feels totally right at this time to bring this life changing course to the Chalice Well Gardens.
The energy in the gardens here is considered to be deeply healing as the sacred waters flow through. To me, the 'red', iron rich waters symbolise the sacred feminine within us all, providing a resounding reminder to honour the gifts of surrender and unity at our core. These are key aspects of the soul that are harnessed when learning to truly walk the path of the soul.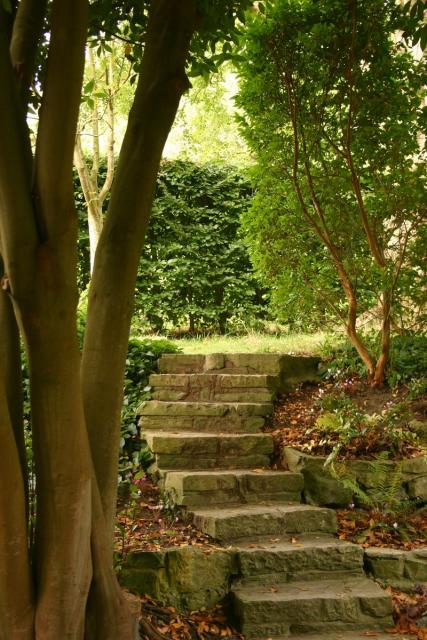 'Walking the Path' is a course dedicated to unveiling and attuning to the soul, whilst following the inner guidance that ensures we walk our true path in life. We are each blessed with a unique journey of evolution, so during our work we invite the honouring of your unique soul configuration. When we align with who we truly are at a soul level, we find that the universe rises to meet us in the most miraculous and magical ways. On 'Walking the Path', we provide a Spiritual Compass called "openway" that serves to empower your journey.
The Spiritual Compass helps you to break through restricting personal limitations, unveiling our own profound gifts of beingness. We don't tell you where to go, instead we do help you to find YOUR path: the path yearning to be unveiled from within.
So, beaming with enthusiasm and joy, I look forward to warmly welcoming our guests today. For those who aren't able to join us there, but would have liked to have been, please do tune in and feel the energy permeating outwards and allow it to inspire your journey at this time. And maybe you'll join us there in the future.
With Love
Trinity
16492 Reads