Submitted by Trinity on 27 February, 2012 - 17:01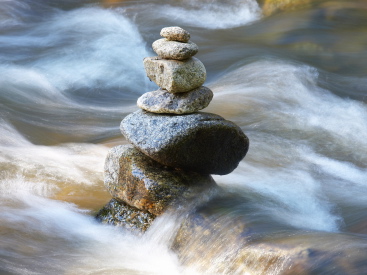 Hi friends of Openhand,
I have the deepest respect for those who are willing to go into the wild storms to reclaim the fragments of themselves that have been lost. For many, the sheer conflict of not quite honouring the calling of the soul and having been thrashed about in the storm for aeons, is enough to ignite that necessary journey into the darkness. Others have worked through so much 'stuff', been through the darkness and back again, only to find that the unfolding continues at another level. Everybody I have ever encountered is looking for peace within. Unless we can find ourselves through all things, then we will never quite unfold into who we truly are; we will never quite find serenity in the storm. This is an ongoing process no matter where we are all at. Even beyond this world in the higher realms, unveiling happens. So, hey, we might as well get on with it...
The theme of this newsletter looks at this issue from different angles. Firstly, I was deeply touched by Chris's open and heartfelt sharing about his own recent bumpy journey through the storm. Read the article and follow up sharings here:
http://www.openhandweb.org/31112_finding_centredness_storm
"Retrieving lost fragments of soul - My story"
This comes to us all in many forms, through many different cultures, symbolising the hidden recesses of ourselves; the darkness within. It is like a dark cellar or internal prison in which we have abandoned our disowned self. Herein we hide the parts of us that we don't want to know anything about. This is a story of my journey to the underworld after falling under the spell of overwhelming karma a while back. This is the journey of retrieving lost fragments of my soul... Read my story here:
http://www.openhandweb.org/250112_retrieving_lost_fragments_soul_my_inne...
"Interweaving the surrendered sensitivity of the divine feminine..."
Along with a great video, Chris shared a beautiful journal entry here: "I feel a time is coming of turmoil and challenge in the months and years ahead. It will require all our heavenly facets to cross this 'Red Sea' - the plane of our karma. And we need to interweave the surrendered sensitivity of the divine feminine to truly walk this path. The guys need you ladies! The warrior is too brittle and weak without you. That's why I'm so inspired by this video that an Openhander (Lei) has recently posted (you're well in the flow Lei!). It's a very soulful and inspiring story, told within a song, about twelve women confronting injustice in East Timor. I felt to share it, because it has touched something deep within the Openhand soul. To me, it's not about fighting, but liberating the full expression of who we are... Read on to watch video:
http://www.openhandweb.org/30112_interweaving_surrendered_sensitivity_di...
"The Art of Everyday Meditation..."
The wonderful thing about meditation is that anybody can do it. Contrary to popular belief there is no right or wrong way to practice it. It is an innate expression of the soul, and can be done anywhere, anytime, any environment, whilst engaged in anything. It can happen whilst walking in the woods, washing the laundry, swimming in the ocean, dancing, singing, chopping wood, surfing, running, sitting in a busy airport waiting for your plane.
It's a state of being. It's about presence .
It' about being here right now in this moment.
If we reserve it purely for sitting quietly in isolation then we are missing something important. It's about the whole and complete, unbridled 'allness' of life. Read on to look at different types of meditation and find out how there is always something for everyone no matter who you are:
http://www.openhandweb.org/190112_art_everyday_meditation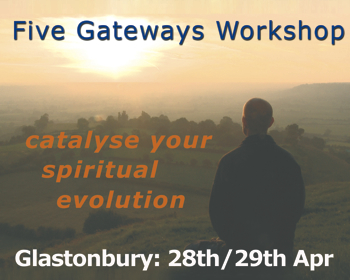 New Five Gateways Workshop: Glastonbury 28th/29th April
To make the passage through the challenges we're currently facing in life a whole lot easier, we're continually evolving and upgrading our 'jewel in the crown' course "Five Gateways". It's specifically crafted to make sense of these turbulent times, to intuit the guiding flow of consciousness, to unravel blockages, to find our place in this new evolution and also to activate new internal frequencies of beingness to make our lives fulfilling and empowered. Why not come and join us in our treasured home town of Glastonbury. The energy is amazing. There is simply no other place like it in the world. Full details... Five Gateways in Glastonbury
A few final words for contemplation
"Your sacred space is where you can find yourself again and again."
Joseph Campbell
Thank you for tuning in!
With Love
Trinity and the Openhand Team