Submitted by Open on 3 November, 2016 - 08:30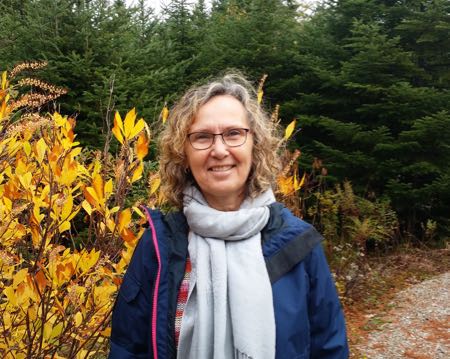 Biog
If you've found your way to this page you are likely ready to know the Real You…the You without the conditioning and the old worn out patterns. Throughout our lives we create ways of coping, fitting in, pleasing or rebelling, that at the time serve a purpose. Some of us wake up very early, but most of us stumble into awakening because of a sense that something is missing. All the stories we were told about what would make us happy or successful are just not true. The lies we have believed are hidden within our wounds. Only by identifying and processing those wounds can we be free of them. We are living in a remarkable time when the great mysteries of life and the cosmos are available for us. The veils between this world and others are dropping away. Support is there for humanity to evolve into the wonderfully, loving beings we are meant to be.
There are many pitfalls along the way and the journey is not for the light-of-heart; however, there is no greater joy to be found than unfolding your true expression. Know that you are never alone. Presence is always with you, waiting for you to turn inward, waiting to offer solace and guidance, waiting to take you home. All epic journeys require support and spiritual facilitation can help you process old wounds and trauma in healthy ways which in turn clears the path for true divine expression.
I jokingly like to speak up at Openhand gatherings by saying, Hi, my name is Joann and I'm an Openhander. Until finding the Openhand community I identified as living by Buddhist philosophy but quickly added that I wasn't aligned with any one philosophy or religion. The beauty of the Openhand approach is that it incorporates all the wisdom teachings with an emphasis on the release and expression of your own soul. My awakening happened when I was around eight or nine years old but living through trauma and surviving was the key expression my soul had to experience. In my early 20s I had another awakening but fell asleep quickly and only truly committed seriously to self-realization in my late 30s. I describe my approach as eclectic: I have studied and know intimately several world religions, have a working knowledge of shamanic practices, am a practicing yogini (hatha & bhakti), and I am a child and family psychologist. My approach to facilitation is grounded in the Openhand Philosophy and informed by my life's experiences. Each person's journey is unique and depending on where you are and what you need, we work together to uncover your essence through the divine flow.
How We Can Work Together
I live in Halifax, Nova Scotia, Canada. I have a welcoming space in my apartment for individual facilitation or I can meet you on Skype. I'd love to hear from you if you feel drawn to connect. We can have a chat to decide whether or not what I'm offering is what you're looking for. Namaste.
phone: 902-233-9827
email: joannsschedule@gmail.com
My suggested fee is $100. Canadian for a 60 minute session.
Stage 2 facilitator
Joann has worked and facilitated with Openhand for a number of years. She has great wisdom of life, born from a myriad of worldly experience. She has a tremendously compassionate heart, developed through an abundance of experience in interpersonal relations, with special experience in bringing up gifted children and teenagers, helping them integrate into this challenging society. The energy of shamanism speaks strongly through her work, you'll feel held by an ancient and wise energy, which quickly gets to the crux of the issue, and deftly holds the space for truth to emerge. You will be well taken care of... Open