Submitted by Open on 1 July, 2017 - 05:57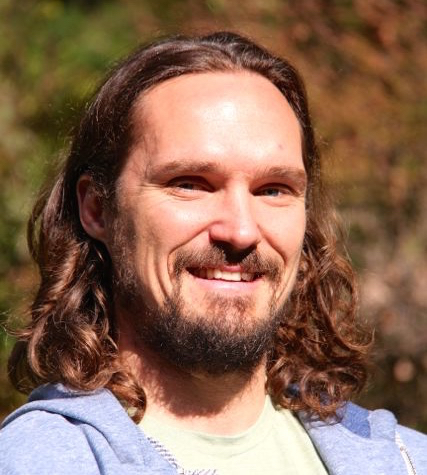 Biog
Are you ready to see the world with new eyes!? Are you ready to feel it all and come fully alive!? These are some of the questions one might want to ponder as they embark on this inner journey.
A little bit about my journey: first of all, my soul has guided me here and now to be with you as we unfold together. Continually unfolding from moment to moment, aligning with my soul. My inherent curiosity has led me to courageous conversations with myself and others which landed me here on Openhand's doorstep. Openhand has been challenging my programming and conditioning every step of the way. Many of life's subconscious trials and tribulations have been brought to light during these times. I'm slowly beginning to remember who I am at a soul level.
The Openhand philosophy has offered me the tools and support to continue with my natural unfolding into the unknown. I'm always reminded to go deeper and feel whatever it is that is coming up and process it out of my being. It makes room for a more aligned and authentic expression of my soul.
Along the journey inside, I unveiled a deep passion to work with other evolving souls along the way. I feel guided to facilitate as many souls as possible to begin this journey inward toward self-realization.
I would love to hold a space and have a courageous conversation with "YOU". The time is NOW to feel it all and come fully alive!!
Service and Pricing
I currently live in Woodridge, Illinois and I offer sessions in person, by phone or via skype. I also offer ontological coaching which pairs well with the Openhand approach. Ontology is the study of our being. My fee is $75 a session 60-90 minutes.
Way to Connect
If you have any specific questions for me, please feel free to reach out at any time. I'd love to hear about what's going on in your world. I can be reached at: Chad.Novak@novakcoaching.com
Website: www.novakcoaching.com
Chad Novak (stage 1 Openhand Facilitator)
Energetically Chad is Openhand's gentle giant! He'll wrap you up in a great big loving embrace and relax you into the places you need to go. But he's also incisive, applying intuitive questioning to get to the nub of the problem. And with the awakened curiosity of a child, he'll do exactly as he says... dance you alive!
If you resonate on that vibe, do connect and see how Chad might help you on your path... Open