Submitted by Chris Bourne on 11 September, 2010 - 01:11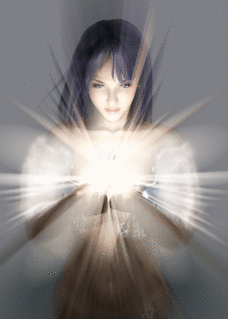 The evolution of Pure Religion
We are living in times of profound change. The old consciousness that we have founded our society upon is being called into question. Every belief system is being rocked to the very core to get to what's really real. We're moving past the static and the fixed. Religion is exploding beyond the confines of a building or the pages of a book. It is unfurling its wings into something that is living, breathing and continually evolving. We're igniting in our hearts a fire of passion. Whether Christian, Buddhist, Muslim or Jew, the consciousness of pure, non sectarian unity is inviting us to express our unique divinity...
Unity Consciousness
When we wake up and then truly begin to walk the path, after a while it dawns on us: interconnectivity of all things is not just an idea. It is unquenchable feeling in our hearts. Literally every single circumstance, every event, every occurrence, EVERYTHING is interconnected through the field of consciousness. Nothing is separate. When you tug on one thing, you pull on the whole.
When this realisation truly unfolds in our being, it becomes possible to read the deeper meaning behind all events. We're living in a dream - a drama. What is important is not the drama itself, but what the drama tells us about who and what we are. It's about inviting us to make a choice about ourselves and express our highest truth in every moment.
This Unity Consciousness has amazing and miraculous facets to it. It can be passionate, courageous and daring, it can be focused and resolute but diplomatic. At times it can be soft, gentle, yielding and surrendered. It is a blend of all of these things that speaks a harmony which is never the same from one moment to the next. Yet it has a consistency that is unmistakable. You can never predict what it will do or how it will feel, but at the same time, it is instantly recognisable. It is the ultimate paradox.
Not a religion, but a burning yearning
Although at times in my life I have gone to church, I have never considered myself a religious person. Neither would I have considered myself as spiritual, even though I know various activities I engaged in, such as the martial arts for example, connected me to my spirituality through universal life energy. Even though I didn't understand it at the time, a powerful session of Karate would leave my hands burning with healing energy and the distinct feeling of floating on the moon!
But my view on life was to change quite radically. Many people now know my story of awakening during a car crash in which I thought I would certainly die. During the crash, a benevolent presence was with me, it helped me let go in my hour of greatest need. What followed was a massive download of light into my heart. It was an infusion which became a part of me and now animates my being. That energy I know unequivocally as "The Christ Consciousness". But to me, it still wasn't a religious energy, I recognise it equally in the words of the Buddha as those of Jesus...
"Be a lamp unto yourself.
Don't search for light anywhere else;
the light is already there, the fire is already there.
Just probe a little deeper into your being, enquire.
Maybe much ash has gathered around the fire...
Just probe deep inside, and you will find the spark again.
And once you have found a single spark inside you,
you will become a flame, soon you will be a fire...
a fire that purifies, a fire that transforms,
a fire that gives you a new birth and a new being.
Be a lamp unto yourself."
Last words of Guatama Buddha
Non-judgmental discernment
To me, the Christ Consciousness is about non-judgmental discernment. It has the power to unite all because it accepts and embraces all unconditionally. It means accepting that everyone has a truth and no truth can be judged as 'right' or 'wrong'. There is YOUR truth that is felt and expressed from deep within YOUR soul.
So I say to all Muslims for example, even when an Christian pastor speaks of burning the Holy Koran as has happened on this ninth anniversary of 9/11, be not offended, seek to rise above it, for the authentic truth of Unity Consciousness that the text may have inspired within you, can never be burned!
But even though truth is non-demoninational, to me, it is not about being wishy washy. Although our society might be filled with fuzzy grey areas, when we find it within, truth is crytsal clear. Unequivocal. For each it is unique and yet when we are in our truth, it seems to align with everyone else's authentically expressed truth. And there is no conflict between anyone...
Truth is like looking outwards
from the peak of a tall mountain:
we might all see it slightly differently,
but it is the same view.
When our veils have been peeled away,
and we describe what we see,
another who is also connecting with their soul,
although looking with different eyes,
would never-the-less,
instantly recognise the same view.
Openhand
The New Church of the Heart
So whilst I can see truth in all of the major religions, I also see them as doorways into direct experience. To me, Unity Consciousness is non-denominational. It is not exclusive. It is all inclusive. It is continually calling me into my heart and asking me to discern my own truth about what and who I'm being in the moment.
It doesn't want me to be confined or to blindly take my truth from someone else. Yes it's fine to read the Koran, the Vedas or the Bible, but what do the words activate within? And sure, some people, when they are really clear can make great mirrors and speak great truths that resonate in the core of our being, but it is our own truth that we're being invited to express. We must break free of other people's fixed and conditioned thinking...
"Do not believe anything
because it is said by an authority,
or if it is said to come from angels,
or from Gods,
or from an inspired source.

Believe it only if you have explored it
in your own heart
and mind and body
and found it to be true."
Guatama Buddha
So to me, true benevolence doesn't tell us how things are. It shows us a mirror of ourselves and asks us "How do you feel about that?" "What is really real for you?" "What's your highest truth?" So when key events take place on the world stage like when ChristChurch in New Zealand is toppled by an earthquake and yet no one dies, my consciousness is being 'spiked' - I sit up and take notice. Especially when the earthquake was seven on the richter scale. To me the number seven represents the Seven Rays of Divine Impulse. In other words, Unity Consciousness. Perhaps we're being invited to step beyond the confines of a building? Coincidence? I don't believe in it!
Many tongues, one breath
Yes we live in a multi-coloured world, but when all the filters have fallen from our eyes, the colours all bleed into one. When we peel away our distortions, Unity Consciousness whistles like the wind through our own unique chimes. Chimes that are crystal clear. When we let them sing freely, they sing in many tongues but the music is always unequivocal...
"Not Christian or Jew or Muslim, not Hindu
Buddhist, sufi, or zen. Not any religion
or cultural system. I am not from the East
or the West, not out of the ocean or up
from the ground, not natural or ethereal, not
composed of elements at all. I do not exist,
am not an entity in this world or the next,
did not descend from Adam or Eve or any
origin story. My place is placeless, a trace
of the traceless. Neither body or soul.
I belong to the beloved, have seen the two worlds
as one and that one call to and know,
first, last, outer, inner, only that breath
breathing human being."
Rumi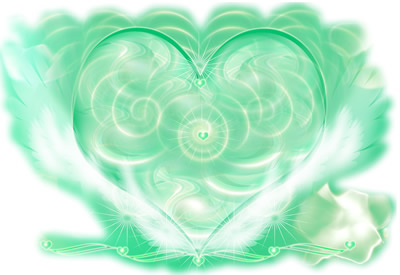 So I say to all religious people everywhere, the time has come to let our beliefs evolve into an unquenchable inner fire. Something that is uniquely ours. Something that is discerning in the moment. Yes a book, a church or a temple may help us feel it, but it is the feeling that counts. It is this that must lead us forwards. To me, all religion is being invited to evolve. To unite into one church... that of our heart.
Chris Bourne