Coconut Chocolate Fudge with creamed coconut – only 4 ingredients, dairy-free, vegan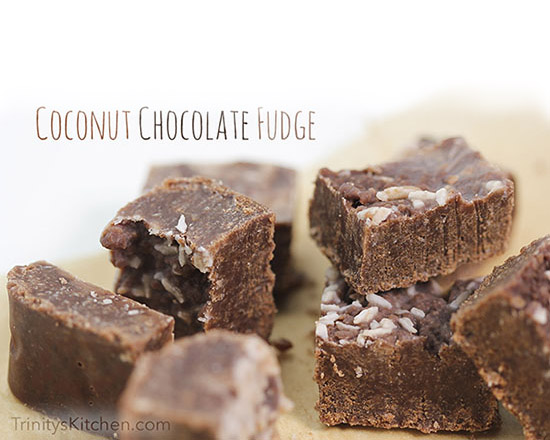 I spent years and years without fudge! It's ordinarily laden with dairy and sugar, so I steered well clear of it. Then, a few years back, I discovered creamed coconut. It transformed my culinary experience forever. Creamed coconut is the dehydrated fresh flesh of a mature coconut, which has been ground into a semi-solid white cream, forming a solid block that melts upon heating. One day I was admiring the properties of this substance and had an earth-shattering 'aha' moment. Creamed coconut just happens to make the perfect base for a dairy-free 'fudge'. It's naturally sweet and solidifies to perfection. This is what I get up to in my Conscious Kitchen - delectable treats!!!
Delectable consciousness raising deliciousness
This recipe delivers an unbelievable sweet, fudgey, coconut bite, followed by a delicate sweet-bitter hit of chocolate. With only 4 ingredients, it proves that delectable deliciousness doesn't have to be complicated and time consuming. You can whip this up in a few minutes before popping it into the freezer to set. This is an absolute favourite recipe of everyone I've served it to and features in my latest recipe book Angelicious (which has two dessert sections, one for 'Raw & No-bake Sweet Treats' and another for delicious 'Cooked Desserts'). I've created a short video to show you how easy this fudge is to make. You can store it in the fridge or freezer (in fact, you can almost eat it right out of the freezer!). Note: You can also use coconut butter instead of creamed coconut. However, if you are able to get the blocks of creamed coconut (available in any good health food shop), they will be a lot cheaper than coconut butter (which is essentially the same thing just packaged differently).
Chocolate Coconut Fudge Ingredients
100g (creamed coconut) or coconut butter
3 tablespoons maple syrup
2 tablespoons raw cacao powder
1 teaspoon vanilla extract
Desiccated coconut (optional)
Join me in my kitchen - let's make this!
This quick video shows you exactly how to make this delectable treat...
One final important note about creamed coconut
Coconut can get pretty confusing, with so many different forms of the stuff available these days. So before I sign off, I thought I'd mention the kind of coconut I am talking about for this recipe along with some images of the boxes, to make it easier for you to find if you haven't already discovered it. It's worth seeking out, because it will change your life forever! Organic Creamed Coconut in North America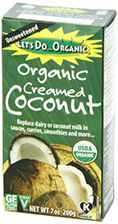 Since it is such an important ingredient in this recipe and to save any creamed coconut confusion (and I know there is often a lot of confusion around different types of coconut), here is the creamed coconut that I've used when I am catering for Openhand in the USA and Canada. You can find it in good health food stores or buy it online via this link: Let's Do Organic Creamed Coconut, 7-Ounce Boxes
Organic Creamed Coconut in the UK & Europe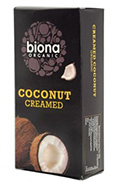 And this is the creamed coconut I tend to buy when I am in the UK. This (or similar versions are easily available in good health food shops or supermarkets). You can also buy it online via this link here: Biona Organic Creamed Coconut 200 g
I do hope that this recipe inspires you to create some delicious, vibrational raising sweet treats. Do feel free to let me know how you get on in the comments below...
with love
Trinity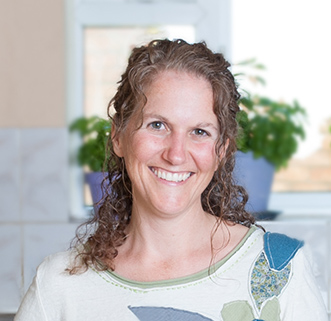 21 years ago Trinity had a profound spiritual awakening that interconnected her with the deeper consciousness of life. What followed was a journey of compassion for all sentient beings, and a passion to share conscious eating for the benefit of all. Trinity is an integral part of the Openhand Core Team, supporting with the philosophy development, energy processing, publication of book and film, and is also the Openhand retreat chef. Trinity recently published two recipe books with Openhand Press: Trinity's Conscious Kitchen & Angelicious - Food for a New Paradigm. Find Trinity here on www.Openhandweb.org, and here: Trinity's Conscious Kitchen Website
4564 Reads