Submitted by TeamOpenhand on 7 January, 2017 - 04:38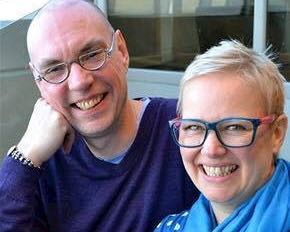 Biog
Millions of people have come to a critical point in their physical and spiritual development - they are ready to step into a new way of life, directed by the longing of the Soul rather than all the needs of the ego. Are you one of them? We invite you to be at the forefront of the spiritual movement going on around the world.



We envisage a movement of individuals and groups in the coming years that will manifest what our souls are really longing for; waking up from the experience and belief that we are only physical beings who must fight and struggle for survival. The intervention of our planet holds many left in separation, suffering and fears, but its possible to break free from this and liberate our Spirit.
The truth is that we are all one with "The One" and our natural energy is love, inner peace, and freedom. Therefore - our world can be a world where we see all of us as brothers and sisters - a world where we spread goodness and manifesting Oneness. To achieve this, we need the courage to look inward at ourselves in depth. We need courage to face our fears, the darkness within us and liberate us from that. We believe that this is possible. But, Oneness is not a goal, it's a progress of awakening.
The Openhand Philosophy has helped us develop higher consciousness and given us great tools that we combine with our own from 20 years of work experiences in the Spiritual and personal development field. We frame our work against the five steps set out in Open's book 5GATEWAYS: The Awakening, The Realignment, The Transfiguration, Enlightenment and The Resurrection.
What we offer
Sessions with Samya:
Soul Coach
ICF Coach
Openhand Facilitator
Hyposynthesis Therapist
Sessions with Jai:
Soul Manifestation Coach
Openhand Facilitator
Hypnotherapist
Mindfulness Instructor
Pricing & Contact
We prefer personal meeting's but also do Skype Meetings. We speak both Swedish and English. We charge 90 EUR / hour including 25% Swedish Taxes.
Contact
Feel free to contact us at:
jai@loveit.se, +46 735 344 550
samya@loveit.se, +46 0703 445 552
Web: www.loveit.se
Facebook: https://www.facebook.com/loveitcommunication
Stage 1 Facilitators:
Jai and Samya are two heart-warming, loving and charismatic figures. They have a wide and varied colourful approach to spirituality, which is deep and practical, yet down to earth. In true Openhand style, they're very able to help people process inner density and quickly break through. They have a very empathic, kind and loving approach to spirituality. Openhand is blessed to have then a part of this network.