Submitted by Open on 19 October, 2010 - 06:00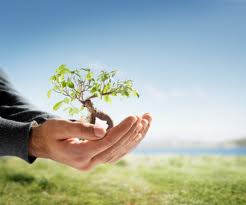 No one is right and no one is wrong
As an adjunct to my article called "Radical Forgiveness", I felt to add another vital root to the forgiveness tree: it is the realisation that in all our interactions with people, where two parties might disagree, "no one is right and no one is wrong". In my truth, it's much more than just a solution to forgiveness, it's also a priceless catalytic tool for evolutionary growth because it has the potential to grow "positive feedback loops". So what do I mean by this and how can it help?...
Evolution is all about relationships
It's often considered in spiritual circles that the key to rapid evolutionary growth is meditation and other spiritual practices: yoga, tai chi, the healing arts etc etc. But to me, whilst meditation and other practices can help really shine the light inwardly, we still have to do something about the inner darkness we find. And to me at least, there's no more insightful way of seeing our darkness and dealing with it than in our relationships. It is is here where our darkness is truly revealed, and here, where there is the greatest potential for rapid evolutionary growth.
It's our karma that draws us together and 'manifests' exactly the right people we need in our lives to uncover the hidden gems of beingness. Karma is the blue-print for our incarnation setting the agenda of our evolution/learning experience, and NO ONE would be incarnated at all unless they had something to learn, unless the diamond of inner light needed some more polishing.
So if we want to follow our destined pathway in life and evolve rapidly, it would serve us well to heed what's truly going on in our relationships. So when we are engaged with another and there is disharmony, disagreement or even distress, I've found it pays to take full personal responsibility. Oh sure, they will have their 'stuff' in it too, and if we are a facilitator/lightworker, then it may be our role to help them see their stuff as well as figuring out our own.
Being the Lightworker
But sometimes, speaking from direct personal experience, there comes with the 'lightworker role' the risk that we might pay too much attention to "where they are going wrong" and not enough to where we are. I know I've transgressed this boundary enough times myself in the past!
Even when another person seems to be very entrenched in what we truly know in our hearts is an illusionary reality, there's still the strong possibility that we too are not seeing things as clearly as we might, otherwise we wouldn't have drawn that situation to us.
So how might we deal with the situation where another seems entrenched in their viewpoint and is unwilling to see a higher truth? How is it that we might even be causing their entrenchment?
Standing in our Truth
I have a strong Ray 1 (warrior) energy. What's more, I know the spiritual importance of "standing in ones truth". Practically everyone talks about this in spiritual circles don't they? It's frequently one of the first realisations we make in learning to walk the spiritual path.
But I also feel that this truth is often much misunderstood. "Standing in one's truth" can actually erect barriers within people rather than break them down if we're not careful enough. It does not mean reading reality as we see it and then refusing to compromise over that. To me "standing in our truth" actually means...
"coming from our highest expression of beingness,
and allowing that to be infinitely adaptable
with the fluidity of the moment"
So each engagement with people will invite different aspects of our Soul Ray Harmonic (see Seven Rays of Divine Impulse) to shine through and we'll be invited to allow those to quickly and spontaneously adapt as the situation demands. Sometimes we might feel to be purposeful and strong, at other times more surrendered, sometimes adherent to what we feel is right, sometimes diplomatic and willing to adapt a point of view.
But let me be absolutely clear, by allowing this infinite fluidity of our truth, I am not showing the green light to wishy washyness, to procrastination or to weakness. It's about observing what we're truly feeling to be inside, and then finding a truthful vehicle of expression for that. So to me, it pays to allow space for our truth to be continually evolving directly within our engagements with people.
Being the diplomat: building positive feedback loops
"Being the diplomat" is actually a characteristic part of the soul - it's what we call the "Ray 4": resolving absolute authentic reality. Especially where someone else might appearing to be intransigent, there's a powerful tool of diplomacy we can apply in unblocking the floodgates. It's what I call "building a positive feedback loop".
Even if it seems that agreement is well beyond reach, it is vital to realise that all distortion initially comes from truth. That it is essentially, originally, inspired by the soul and ultimately the soul is all about expressing in an harmonious, co-creative reality. So one powerful key to dealing with intransigence is...
To recognise the original light within what the other person is presenting.
To see the truth at the core of what they're saying even if, in our opinion,
it has become quite distorted
If we can quickly recognise the hidden light within what we perceive to be their distortion and then acknowledge vocally to them our recognition of that truth, it can give our engagement something positive to agree on. In so doing, agreement begins to build a positive feedback loop. This tends to break down barriers and open people up to find right resolution of the issue. It helps channel higher light into the engagement and can often break apart the original distortion that they, and we, were expressing.
Standing in our truth of beingness
So perhaps you might now be more ready to accept that no one is right and no one is wrong? Especially not to keep making someone else wrong because this only erects barriers to the truth, it piles more distortion on top of the truth. And of course our purpose as lightworkers is to help reveal the light in others not block it.
Perhaps then, in "standing in our truth of beingness", instead of being party to conflict, we can look for the hidden truth within another's distortion and give energy to that truth, so that we may create positive feedback loops?
I think if we do this, we'll find it's a very powerful way to co-create with people, to master the art of diplomacy, and rapidly accelerate our spiritual evolution in the process.
In love light and positive feedback loops!
Open