Submitted by Chris Bourne on 2 April, 2012 - 01:57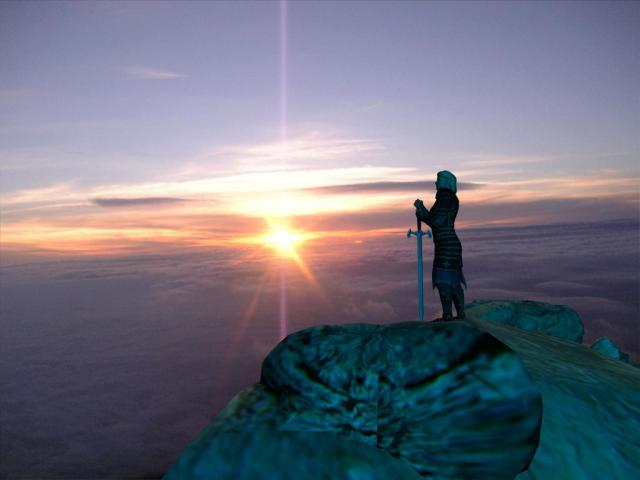 It's never too late to make a brand new start.
Did anyone notice it was Earth Hour on the 31st March 2012 at 8:30pm? People around the globe were encouraged to switch off lights for an hour. Apparently millions of people in 135 countries took part. Although for sure it was incredibly heart warming, with consumption around the world drastically increasing not decreasing, I know in my heart of hearts that it's not nearly enough. But then if you knew the world was going to end tomorrow, would you still plant that apple tree today? For me there is no doubt, indeed I would...
Synchronicity - the Mother Tongue of Authentic Reality
The mother tongue of authentic reality is synchronicity. It is so easy in this world to get swept up in false desires, hopes and conditioned need. It is so easy for the truth to be obscured behind veils of well intentioned delusion. So it is the objective voice of synchronicity that helps us stay on the straight and narrow.
Synchronistically Earth Hour has happened right at a time when "BRICs" - the countries of Brazil, Russia, India and China are coming together and building up their economies. Its also come right at the time when that great modern day movie metaphor - "The Titanic" - has been released in 3D. Now don't get me wrong, I think it's awesome that people in the 'mainstream' are finally beginning to care enough to do something, but neither am I kidding myself that this action is going to be enough to reverse key climatic tipping points.
Make no mistake, right now, humanity's consumption is not decreasing at all. It's not even steadying out. It's not even reducing. It is exponentially increasing. The Titanic is steaming towards that melting ice berg and in the engine room they are still stoaking the fire.
Desire, hope and knowing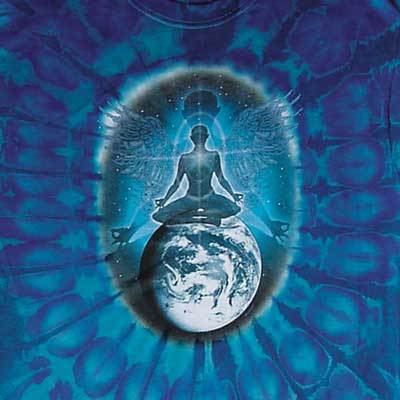 So personally I'm working not to be deluded. I'm continually peeling away the veils and acknowledging the truth as I see, sense and feel it, beyond any ego intention of desire or hope.
You see in a totally pure heart, there is no such need of desire and hope. These are false self imposters. Both emanate from a sense of lack. They come from the place of non-alignment, of non-acceptance which creates not-knowing. When aligned with the universe, there is knowing of where the flow is heading, because we become a part of it. There is acceptance and total surrender to the flow because we know we are the flow.
Desire hopes the Titanic will not sink
whilst knowing breaks out the life boats.
Breaking out the life boats
For me it is clear. My higher knowing tells me it's time to break out the life boats. What does that mean exactly? I'd say it means three key things...
Follow the soul: for a time there's been the possibility to stay on board the matrix whilst dipping tentative toes in the spiritual shallow end. That time has gone. The time has come to throw yourself into the soul's centre stream. When we're being truly honest with ourselves, we can all hear the quiet voice of the soul. Now is the time to learn how to listen to its guidance and respond according to our perceived highest truth.
Confront karma: It is clear that throughout our history - through no fault of our own - a lower realisation has caused us to try to shape and manipulate our immediate living environment, rather than accepting the natural order of life itself. As people take the soul's centre stream, we're being caused to confront our fears and inner tightness concerning this need to control. When we find the courage to dig deep, the karmic constriction unwinds and we're rendered gracefully vulnerable to the infinite majesty of the moment.
Become a Positive Force for Change: One thing is certain: change is coming. The old world reality is sinking. We can either resist the inevitable or become a willing channel for the new energies to flood into this world. As we unveil the soul and align with the shift, we naturally become a Positive Force for Change. The hand of benevolence is infinitely creative. It will always provide a vessel - a 'life boat' - through which to express our authentic nature. The time has come to discover what is a truly authentic way of being for us, and to get fully on board.
Planting the Apple Tree today
What did stir my soul about society's Earth Hour, was the encouragement to become more as one with Gaia. It's obvious we need to truly connect with her. Despite everything humanity is doing, I know in my heart she does not judge, she cares for us dearly, and if we tune into her, she'll help us align with the stream. When we dive in, she will sweep us up into the higher paradigm.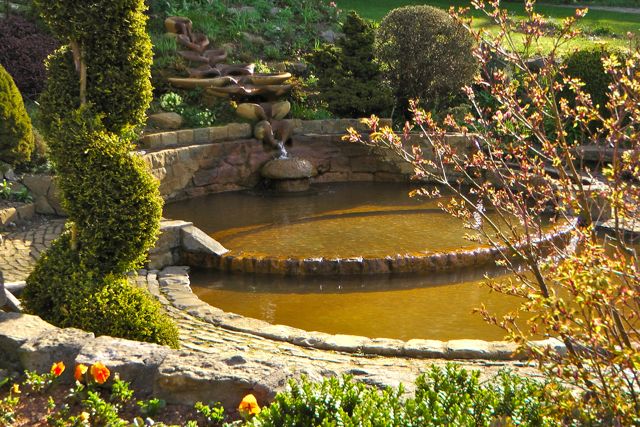 That's what we've been doing recently on our Walking the Path course here at the Chalice Well on the shores of Avalon. We've been tuning deeply into our souls to turn up the volume on the deeper meaning. And the more we tune in, the more the New World becomes a daily part of our reality.
This is indeed the Earth's Hour. She will have her day. And we can each be a part of the new dawning. By planting the proverbial apple tree today, we can surely be with her tomorrow.
Chris