"Indespension"...in decision suspension
Contents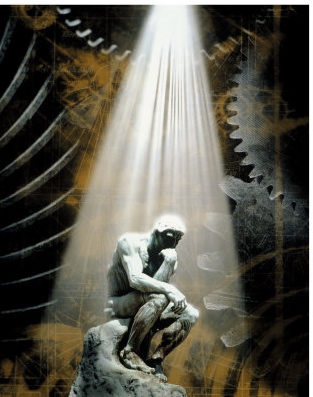 Hi friends of Openhand,
Do you ever find yourself unable to make a choice? Maybe it's because you're not meant to? In our society, it seems so often the case, that we have to make decisions to meet deadlines and targets. It seems everything is preplanned and scheduled. So what happens if you simply feel you can't make a choice? Perhaps a decision just simply does not want to land? This is the situation I found myself in recently over some very important events taking shape in my life. As I could feel my field contracting somewhat around the issues, I watched for guidance and received a real corker. It had me literally splitting my sides with laughter. I'm "indespension"...
Challenging choices
If you're anything like me, I'm sure you find your path littered with challenging choices. In the past, I've often wondered "is the universe having a cosmic joke at my expense?" Indeed, on more than the odd occasion, I've found myself shaking a fist heavenward! That was of course until the realisation landed deeply within me that we create every aspect of our own reality by what we are being on the inside and no one outside of ourselves is responsible - yes I know this one is a toughie! We might get it at the intellectual level, but as with all things spiritual, it really does have to land and integrate internally in our consciousness before we can actually respond with the higher truth and not react to the lower one.
However, even though this truth had landed within me, even though there's no attachment to the outcome, I still noticed that there was sometimes a tendency for my energy field (my energy body) to contract somewhat around difficult decisions. Have you noticed that in your own field?
Recently, I've been faced with some extremely difficult and challenging decisions on my journey. Many issues are arising as to the way forwards for Openhand for example. New and more powerful catalytic energies are integrating to assist in our collective journey of Ascension, but what direction does that new energy want to go in?
The mind: a gift and a prison
I'm a person whose been used to processing things quickly at the level of lower mind. In my pre-awakened life, I reveled in decision making. It has always played a key role in my life. And even after awakening, as the gift of Higher Mind kicked in, I found higher plane decisions just happened spontaneously.
Imagine the possibility of frustration therefore as I found myself in a situation where nothing seemingly wanted to land? I was finding it nigh on impossible to make a finalising decision on some really big issues.
As always on the journey, when such a conundrum arises, all we really have to do is hold the issue in our consciousness, ask "show me" and watch for the answer to materialise. So it was, a few weeks back, I found myself with Trinity being drawn to Hereford in middle England.
The Special Angel Service
Now Hereford is an interesting place for me, because it represents the home of 22 Special Air Service. And since my awakening, I've always associated the numerology 22 with the Special ANGEL Service! Whenever there's a real problem in my life, 22 show up through the ether in double quick time. Hence it was with real joy and a sense of expectancy, that we found ourselves being drawn there.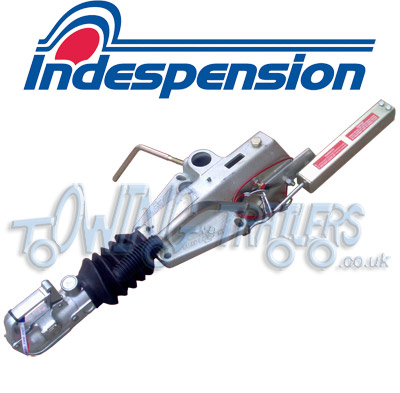 As we entered the town on a busy Friday afternoon, both Trin and me had our eyes keenly peeled for the answer to our conundrum... "why is it that nothing seems to want to land right now?" Then it suddenly happened. As we approached a central roundabout, we got cut up by a car towing a large trailer. On the back was a company logo saying "Indespension".
We both knew instantly this was our answer. I looked at Trin and the words popped right out... "we're in decision suspension!" We'd got it. A momentary blink of the eyes followed by raucous laughter! How ingenious and humorous our guidance can sometimes be!
In decision suspension
So when the laughter had subsided, having narrowly avoided crashing the car, I pondered the beautiful synchronicity and the following realisation landed...
"In our consciousness landscape, there is just one moment of now, yet we may hold pieces of a future jigsaw waiting to land and pieces of the past also. They all exist together, simultaneously. The more tuned in an aware we become, the more we begin to sense the landing pieces of the future event. Yet in order for us to act authentically, it must land fully before we act. So sometimes you may find yourself in a place of "in decision suspension". You're waiting for all the parts of the jigsaw to land before proceeding. You're in a state of "indespension".
As this truth integrated itself within me, I could feel that wonderful "aha" moment. The tightness fell away and my field expanded itself.
No excuse to prevaricate
Now as an adjunct to the realisation, having mentioned to Trin I must write about this one on the website, she quickly added, we need to be sure that "indespension" isn't used simply as an excuse to prevaricate! In other words, to put off until tomorrow that which definitely wants to land today.
And how do we know the difference between prevarication and indespension? Of course it's the same as every realisation on the path... we have to watch our inner motivation for action, or indeed none action, and be profoundly honest with ourselves for why we are making a particular choice.
So are you faced with a choice that simply doesn't seem to want to land right now? Maybe you too are in a place of "in decision suspension?" Maybe you just need to keep right on "indespending" until "indespension" unwinds itself and the jigsaw drops right into place!
Open
PS: it's taken me two weeks to write this article and every time I wrote the word "decision", I misspelt it until this last time!
Don't you just love the humour of the universe :lol:
Related postings:
12281 Reads