Submitted by Chris Bourne on 29 September, 2012 - 08:22
Hi friends,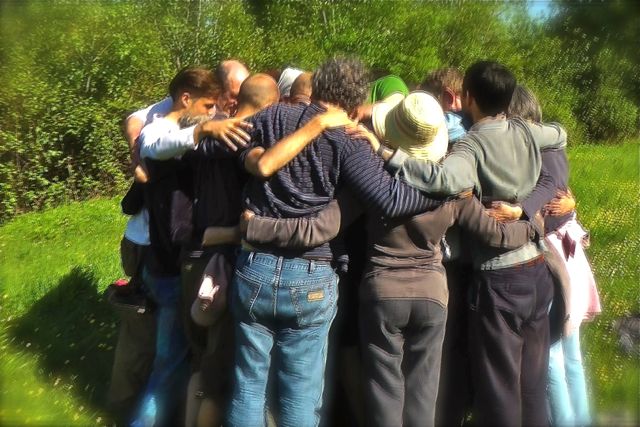 We're pleased to announce Openhand's New Year Retreat for the transition into 2013. And we're especially thrilled this year that it will take place at the Chalice Well, a deeply spiritual significance of the ages. We are living in times of powerful upheaval. The old world is beginning to give way as a new one expands through it into the higher paradigm. You know us by now, we're working with heart-felt passion and unswerving commitment to catalyse the shift, both for individuals and the wider world. Our purpose is to connect with the underlying flows of benevolence and channel them into our lives as we step boldly into 2013...
We stand at the dawn of a miraculous new beginning
Radical and vibrant change is happening all around us. There is a powerful movement of consciousness from the old world values to a new higher harmony. This inevitable and undeniable flow is creating much tension for the majority group consciousness this is resisting, which is now bubbling over all around us.
For the evolving group, aligned perspective is crucial that we may see through the hazy clouds,
not be diverted down some diversionary alley way and instead,
feel the empowered path of light forwards.
That's what this New Year Retreat will be all about. As usual, we'll be helping turn up the volume on your inner light, peeling away distorting veils that cloud our spiritual vision, increasingly integrate the higher consciousness and then channel it forwards like a golden pathway of light into the New Year. If you've done some of the Openhand work with us before, which is a prerequisite, we'd love for you to join us.
The work
We're finding the hand of benevolence is flowing with ever increasing strength through our work. As we get clearer, more expanded and open, it gets stronger which is having a profound affect for participants. Many are experiencing powerful breakthroughs that is greatly accelerating their journey and uplifting their lives.
In particular, Openhanders are saying the energy is helping in a number of key ways...
it removes inner distortions and blockages which veil our inner light
it helps attune to the soul, unfolding ever more divine beingness
it catalyses and accelerates the next step on the path
it infuses light into our lives and the wider world
we become a positive force for change
During the Retreat, as always we will create a safe and protective environment and then facilitate the energies of benevolent consciousness to catalyse our unfolding. We'll be on hand to help you interpret the feelings and insights that are arising. Above all, we'll help you integrate the infusing energy of your own higher self to shape your life in a more successful and positive way, one aligned with your destiny.
Format
The Retreat will take place at the profoundly energetic Chalice Well - a venue of nurturing peace and divinely sacred feminine beauty.
Taking place over four days, we will gather around 3pm on Saturday 29th December and finish around midday on Tuesday 1st January. As with all our work, the flexible program will be shaped by the hand of the divine, together with the group energy. It will include the following...
Ascension energy attunement
Group meditations in movement and breathing
Personal sharings, guidance, removal of energy blockages
The underlying flows of consciousness and their influence in our lives
Your personal spiritual empowerment into 2013
In the evenings we will gather around an open fire, eat healthily from Trinity's conscious kitchen, play music, chat and exchange views in relaxed surroundings with open minded and warm hearted people.
Retreat Facilitators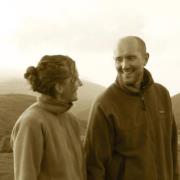 Chris and Trinity will be leading the gathering supported by David. As usual, we'll be connecting with people through multiple plains of reality, using intuitive and incisive guidance to help people drop through blocking layers. Holding a steady vibration, we'll help catalyse an activation of consciousness within, support the integration of your new realisations and also help remove releasing denser energy.
"It will be our pleasure to host you"
Administration details
Date and Timings: The New Year Retreat begins on Saturday 29th December from 3pm and ends on Tuesday 1st January at Midday.
Cost: The full cost is £350. This includes accommodation and all meals.
Venue: The venue is "Chalice Well" in Glastonbury, a sacred place of the divine feminine. Check the website for details...Chalice Well
Booking: To book a place... click here or call Trinity on +44 (0)1458 830443.
Outcome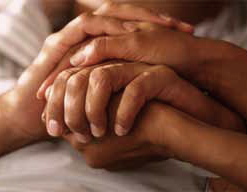 In recent times Openhand has come into its fullness of being. We're finding our energetic and philosophical approach is being warmly received and helping awakening people in all walks of life around the world.
It is heart-warming to witness how people are transforming, rejuvenating and uplifting their lives both for their own personal well-being and those around them. We believe gatherings like this are a powerful means of making truly lasting step changes for the benefit of all.
We look forwards to meeting up with you again on this Retreat if you can make it. Come and feel a renewed sense of connection to the Openhand Virtual Community of which you are a cherished member. Let it fully prepare you for the New Year. Then let the ripples of light spread ever further outwards!
Chris & Trinity