Submitted by TeamOpenhand on 13 September, 2013 - 15:43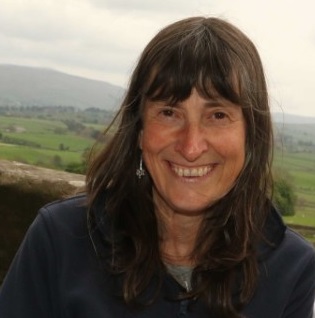 Biog
I feel I have been consciously 'walking the path' since I was a little girl as I have always been fascinated by life and been deeply aware of people's moods. In 1990, I was fortunate enough to spend a year on the Isle of Erraid (part of the Findhorn Community), a very significant year for me in which I learnt a lot! I have been on lots of courses and read lots of books, all of which have been useful, but when it comes down to it, it seems that one of the main reasons I was put on this planet was to facilitate. Mostly this has been done in an informal way – a chance meeting, a spontaneous conversation, an idea springing from my own depths – but always motivated by a genuine interest in helping people.
Now, thanks to what Openhand has taught me, I am doing ' sessions' and tend to work face to face, on the telephone or via skype. I use conversation, guided visualisation and can also use reiki (Reiki Master). To be honest, I rely on my intuition which guides me to the most appropriate way of working.
Pricing and Ways to Connect
I charge £50 for a session which lasts in the region of an hour. If someone cannot afford this amount, I am open to donations appropriate to an individual's financial situation and am happy to discuss this. So if you are in need of someone to listen and do not have a lot of money, please do not let that deter you from contacting me. My email address is: lizbeth.carter@hotmail.co.uk
Stage 3 Openhand Facilitator
Elizabeth is a stage 3 Openhand Facilitator. Meaning she is gifted and skilled at helping people through spiritual awakenings, understanding the Five Gateways spiritual routemap, walking the spiritual path and in particular, how it relates to the issues you might be currently facing in your day-to-day life. She is particularly skilled at working intuitively, using unique techniques of her own to create a soul-to-soul dialogue which is deeply revelatory.