Submitted by Open on 6 February, 2014 - 07:05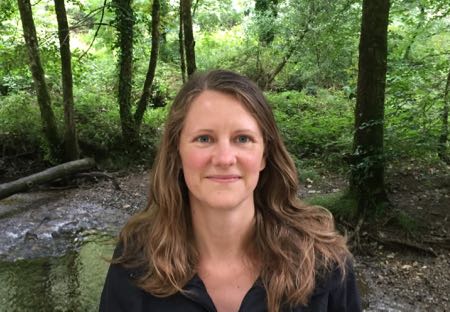 Biog
In 1997 following a series of synchronistic events and a move to a new area, I discovered a new way of being. This chapter brought with it the start of my spiritual unfolding, embarking on a journey of unravelling the deeper aspect of life.
The journey has led to learning and going on to teach various forms of healing, energy work, facilitation and meditation with adults and children. And it is through these that I have learned to connect with universal energies and flow with the constant shaping and weaving in and through all.
I love to offer these gifts forward; connecting with people, holding a safe nurturing space, where intuition flows with love, guidance and soul connection; empowering people to unravel more of their individual journey and truth.
I am naturally Empathic, meaning I feel what is happening physically, emotionally and energetically in people and in the field. Through co-creating and guiding deep honest exploration, blockages can be unravelled. Space is created and shifts happen, sometimes these are felt deeply profoundly and other times more subtly but always they bring more alignment with soul and connection with flow and highest truth.
Service & Pricing
An individual Facilitation session usually lasts between 1 and 1 ½ hours. I live in Tetbury, Gloucestershire, UK where I have a lovely space to connect in person or we can connect via Skype wherever you are. By way of exchange I invite a donation of £40, and am able to offer concessions where needed.
So I invite you to pause… take a breath… and ask yourself whether you feel to put a foot forward… Maybe you have a question or would like to arrange a connection. If it feels right please email: Arkscension@gmail.com
Stage 3 Openhand Facilitator
Michelle is a deeply empathic stage 3 Openhand Facilitator. It means, whether face to face, or through the 'ether' via the internet, she can connect up with a person's deepest, innermost, and often buried, aspects of themselves. In this way, that which has been repressed, becomes active. As the space is held lovingly, the blocking layers can then peel away. This is Michelle's deeply intuitive gift.