Submitted by Open on 9 April, 2015 - 05:52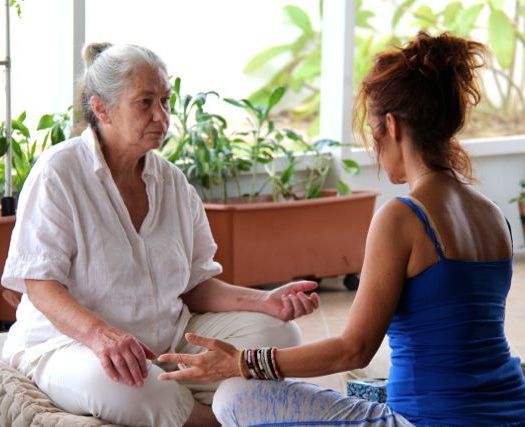 Biog:
The body is vibrantly intelligent, a living breathing vessel for consciousness. It is worthy of our utmost attention, respect and care. It holds for us our experiences, our fear, our guilt, our anger, our sorrow. It holds these so that we can see where we have mis-placed our identity.
Having lived for many years with the manta of "mind over matter" I have physically and emotionally experienced the pain, fear and horror of a sense of disorientation and disconnection from body and thus from soul. When we find the courage to fully accept everything that we are feeling deeply within the body, we can experience the expansion of what is 'right', and the collapse of what is 'wrong' and thus walk our own path, guided unerringly by soul.
It is my hard-won and heart-felt passion to support others in reconnecting with their inner beauty, peeling away their veils of distortion, recognizing and fearlessly expressing their unique majesty of Being. The body contains the path. The body provides an opportunity to recognize the distortions of identification with emotions and perceptions; to live as the cohesive, coherent frequency of soul.
We have never really left home; we have never really been alone; we are loved beyond our wildest imagining of love. That first courageous step 'in' opens the way.
Contact and Pricing:
I live in Oakville, Ontario, Canada and can be reached at sham.rang@sympatico.ca
Within Canada I can also be reached at 416 526 4165.
Sessions can be done in person, through skype or email, with a session lasting 60 – 90 minutes.
My standard rate of $75 is not 'carved in stone', so please do not allow financial constraints to prevent you from connecting with me.
Stage 2 Facilitator:
I'm sure she won't mind me saying, but Cynthia is a 'wise old bird'. She's traveled many miles down the path, both in this lifetime, and who knows how many others. She has a caring, ancient energy to her, that of the 'wise woman of the village'. She has deeply shamanic connections, yet a very down to earth, no fuss approach. Her guided meditations are powerful, quickly bringing people through their inner density and into the clarity of presence, where 'the One' can guide the show. Do contact her if you feel drawn and need a helping hand along the path. She has patience and support in abundance... Open.