Submitted by Open on 13 November, 2015 - 07:47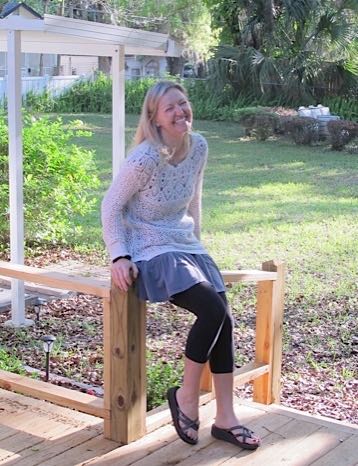 Biog
I have always had a tremendous passion for life and have longed to find my purpose. I have a strong will and determination, pushing boundaries, exploring limitations and searching for truth, feeling it at the core of my being. After a powerful awakening experience which shattered my reality I realized that it was to find something WITHIN myself, to uncover something greater, something inherent within us all. To unleash my truest expression, whatever that is, at any moment.
Shortly after I was guided to Openhand. I could feel the truth of what was being shared at a soul level and was drawn in like a magnet. Over the last several years I have witnessed countless times how the Openhand tools can help anyone attune to and follow their own soul, unleash their beingness and find a more aligned version of their truth. It has been invaluable on my own journey to walking my path, realigning with the flow of the universe, and confronting fears and attachments.
I am honored and grateful to open myself as a channel to help catalyze the spiritual unfolding of others on their journey to authentic beingness. I can offer a compassionate and honest mirror to help highlight the illusions that are limiting our ability to see the truth. Only then can we consciously work with our distortions, balancing courageous confrontation and surrendered acceptance.
"Namaste. I honour the place in you where the entire universe resides... a place of light, of love, of truth, of peace, of wisdom. I honour the place in you where when you are in that place and I am in that place there is only one of us." - Mohandas K. Gandhi
Contact and Pricing:
I live in Florida USA. If you resonate with what I am sharing, you can contact me by phone at (727) 207-1723 or through email: kimagren@yahoo.com
I do individual sessions via Skype.
My suggested payment is $75 for a 60-90 minute session.
Stage 1 facilitator:
Kim is one of those rare individuals who seems to create energy like dynamite! Whatever challenges you're facing, however hard the graft, she'll be there with a ready smile, supportive hands and bundles of 'possibles'. She's a can do, make it happen person, who has a special way of harnessing the flow, and channeling it forwards into manifestation. It's not always an easy energy to ride, but when you catch it in aligned way, it will move mountains and shift the heavens. This exploration is a part of Kim's life mission. So if you resonate, then she'll certainly cast a poignant reflection on where you're at, and how to move through, in a more aligned way. Looking for a solution? Watch out world!