Submitted by Open on 15 June, 2016 - 04:29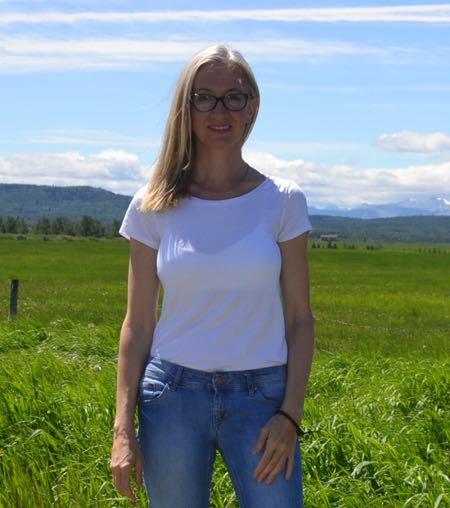 Biog
These are truly exciting times that we live in. Many are waking up to the possibility that the material-based reality is just an illusion and there is much more to life. We instinctively yearn to find our own truth, but the pressures of modern society lock us out of a deeper meaning. Feelings of confusion and separateness may surface, leaving an impression that the world is not what it seems. That is often the beginning of a truly magnificent journey towards awakened living!
My life has been an intense, continuous exploration of consciousness and integration of spiritual transformations. Early on, as a sensitive child with telepathic abilities, I was puzzled by the restrictions of this incredibly dense reality. I remember moments of expansion when I would be a nameless presence, containing the known reality in my little body. My journey has been one of un-learning the conditioning and moving towards my original state.
The Openhand Philosophy has helped me liberate many unconscious aspects of myself and allowed for a further re-integration of the soul. It is an incredibly powerful process that leads to the freedom of soul-aligned living. Most importantly, it can be applied to any circumstance. My natural propensity is for assisting Clients with deep and sometimes difficult explorations. This requires sensitivity, intuition and a catalytic ability. I work with various energetic phenomena and may suggest elements of Openhand's Soulmotion during in-person sessions.
I've been called to support people experiencing:
Rapid awakenings and unexpected shifts of perception
Anxiety due to emotional trauma
Feelings of guilt, grief, rage
Sense of not belonging
Feeling stuck and experiencing recurring life patterns
Perceived energetic blockages in the body and the biosphere
Service and Pricing
I reside in Calgary, Canada and perform the sessions in person or via Skype. I also run a Biodynamic Craniosacral practice and support people drawn to holistic healing and fuller embodiment. I sometimes integrate physiology-based meditations into the facilitation sessions to help people be more present in the moment or release trauma contained in their body.
My rate is $80 (Canadian Dollars) for a 60-90 minute session.
Way to Connect
Feel free to reach out if you have any question or simply wish to share your journey with me. To find out more about my services, please visit my website. I have recently started a blog on a variety of spiritual and embodiment topics.
Email: margaret@TheBreathOfLife.ca
Website: www.TheBreathOfLife.ca
Blog: www.TheBreathOfLife.ca/blog/
Stage 2 Openhand Facilitator
Margaret "M" has been involved with the Openhand work for several years and is deeply committed to the spiritual path. She is a starsoul with a gifted blend of empathic and catalytic skills. She has the capacity to feel blockages within a clients field, identify them, but then also catalyse them to bring them to the surface that they may be processed. She is blessed with a directness on the plane of the intellect which goes quickly and incisively to the heart of the issue. Open