Submitted by Open on 20 October, 2016 - 13:59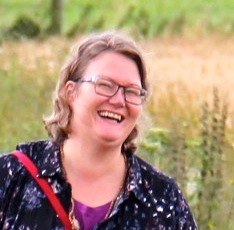 Biog
I came here with clear and simple navigation system that helps me follow the path guided by my Spirit. I feel there's two energies present in every moment that we get to choose from. Often times I perceive these energies as a color of blue and black, or feel them as a tightness and rightness, excitement and fear. Sometimes I just hear the energies. To me this system was overridden, as for most of us it seems to happen by countless of limiting programmings, beliefs and heavy conditioning. That is what my spiritual path has been about: to peel away this conditioning; also to become aware and observant of how they are affecting people, society and Mother Earth. My living passion is to unravel this limitation.
I'd say I've been awake since childhood and have always felt immense love and compassion, especially toward people who are struggling. Being as sensitive and empathic as I am, it was initially hard to find acceptance in social circles. So I felt I needed to suppress my inner voice, so as not to become a target of judgment. This led to very painful period of being half asleep, half awake, until one morning, I felt an overwhelming presence within me saying it is time to clear my life and dedicate to the path. And so I did.
When I found Openhand, I immediately recognized it as my tribe. With the support and understanding of the Openhand Approach, my growth has accelerated a great deal. I'm passionate to bring this understanding forward so others can integrate it to their everyday lives too. I just know the philosophy can help them feel supported through basic day-to-day situations and times of major life change.
My Service:
My gift is one of empathy. I can sense and feel what is blocking someone within, and help bring these blockages into the light that they may be quickly processed and released.
A strong sense of intuition guides my work - tuning into the dance between souls. Usually sessions include some or many of the following elements: conscious breathing, connecting to the body, gentle movement, short meditation, directive questioning, consulting, a safe place to share.
In a safe and protective environment, I help clients open an internal space so their soul can emerge, to strengthen the sense of divine connection, that brings joy and peace to their lives.
How to connect and pricing:
I conduct sessions face to face, via Skype, phone or e-mail.
My suggestion to fee is 65€ for about an hour long session.
If want more information, to book a session or share your story with me, you can contact me via email: emiliajuusola@hotmail.com or call +358 40 584 1638
Stage 1 Openhand Facilitator
They say "still waters run deep", and they run very deep with Emilia. She is a gifted starsoul and heightened empath. Throughout her facilitator training, she has excelled at being able to accurately intuit and feel exactly what is blocking a client. She is gifted in being able to read karma, and to activate it, so that it can be quickly processed and integrated. Like so many gifted souls out there, Emilia has experienced the judgmental suppression of society. But with courage and commitment, she has broken through these limiting veils and stands quietly confident, humbly unleashing her phenomenal gifts out into the world. I've no doubt she can help you do the same. You will be well taken care of.... Open.