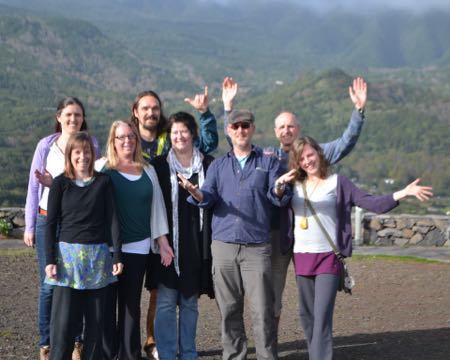 How would it be to breathe a fire of inspirational change into your life that would ignite profound possibility?
It's going to help you greatly to get away from the usual routines of life, to create space so you can reflect, receive resonant guidance and unleash new aspects of yourself. That's what the Openhand New Year Retreat is all about - we're using tried and trusted, cutting edge inquiry, to help you peel away blocking density, open an internal space, and allow the light of your soul to shine through.
How can your surrounding world not fail to change?
This year, we're also greatly excited that the event will be taking place on the stunning Volcanic Island of La Palma, in the Canaries, where the vibe is exceptionally high. How blessed we are!
(Please note: this retreat qualifies as Openhand level 1...See Openhand Course Program.)