Soul Mates and Twin Flames revisited
Contents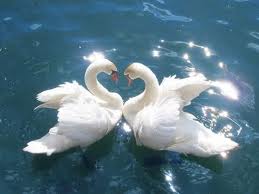 Hi Openhanders!
A couple of years ago, Trinity and myself co-wrote an article about "Soul Mates and Twin Flames". It's proved to be one of our most popular articles: it has had many thousands of reads and has been circulated on many sites across the web. It seems many awakened souls are interested in finding that perfect 'partner'! It's also something that's recently come up quite strongly in the one-on-one spiritual coaching I do. So what's the secret of success? I'm often asked this question so I thought I'd briefly revisit the subject...
Twin Flames are not the same as Soul Mates
The first thing that seems to get confused is that Twin Flames and Soul Mates are one and the same thing. Or that our Twin Flame actually incarnates at the same time. From my perspective on reality, this is definitely not the case. The Twin Flame is formed as the soul comes into incarnation. To me it is 'the other half' of ourselves that stays out of incarnation close to the Source. If you like, it gives the magnetic pull and sense of purpose to initiate, and follow, our spiritual path.
The Soul Mate on the other hand, to me, is the closest physical reflection we can possibly have of our Twin Flame. Our ultimate purpose is to become complete and whole within ourselves, yet the Soul Mate then enables us to experience the beauty of the Twin Flame manifested. But Twin Flames don't incarnate together because of the risk of the soul being lost in its entirety. To me, it's not even really comprehensible, the soul must retain its proximity to the Source.
We can however build a very powerful relationship with our Twin Flame and to me, this is definitely one crucial aspect of learning to walk the spiritual path. On many occasions, I've worked with people who've manifested that supposed 'perfect partner' in life only to find, that for some reason, they are either unavailable or the timing is simply not right. I'm often asked: "is the universe having some great cosmic joke at my expense?" Certainly not! The perfect partner is not available exactly because we're supposed to see the reflection in the outer mirror, but then feel the love and retain it within ourselves.
Seeing the reflection in the mirror
If this is happening to you, if a seemingly perfect partner is unavailable for some reason, then perhaps you too are ready to start connecting with your own Twin Flame within, but using the external mirror to generate that inner yearning, love and joy? When it happened to me, I began seeing reflections literally everywhere. I'd catch someone's fleeting smile on the way home on the bus, or the twinkle in an old lady's eyes serving me in the local store. As I stayed connected to my inner feelings, I'd sense love and joy stirring within.
And when that seemingly perfect partner showed up for me, but was unavailable, yes it was challenging, yes at times it was heart rending, but I learned to express the love and rather than project it outwards where it would certainly be rejected, I learned to bring it back inside of myself. I learned to feel it fully on the inside and definitely not to suppress it.
It took a great deal of practice, but finally, I mastered the art. I was able to look at all things in the outer mirror, a person, an animal, a cloud formation or rolling ocean waves, feel the love for that creation, express it, but then bring the love back within. It made me feel whole and complete. I reached the point where I didn't need a mate through which to fulfill that love at all.
The Soul Mate appears
The universe is full of paradoxes! Just when we don't need something anymore, that's exactly when the object of our original desire majestically appears. It's clear to me, neediness can push partners away or alternatively, draw to ourselves a partner that causes us to be needy. This is the true "Law of Attraction" in operation: we create on the outside exactly the circumstances we need, in order to see who and what we're being on the inside (please note: this has nothing to do with manipulating the law in order to feed the desires of the ego!).
So when we are being whole and complete, a partner may then show up to help us truly experience wholeness and completeness. To me, this is the role of the True Soul Mate. So we must find wholeness and completeness first if our True Soul Mate is to show up at all. Sure, other partners may manifest, but in my experience at least, true unconditional love between Soul Mates can only be experienced when we are evolved enough not to place conditional need or requirement on our partner. The ultimate paradox is that True Soul Mates don't need a mate at all!
Ultimately then, if we're being honest with ourselves, not denying our love, but finding expression for it in the outer mirror, and then bringing that love back inside, we'll evolve into a complete and whole human being. It is then, by The Law of Attraction, we'll draw to ourselves exactly the right partner - our True Soul Mate.
Open
PS: to read the original article plus personal sharings, click here...Soul Mates and Twin Flames
11881 Reads