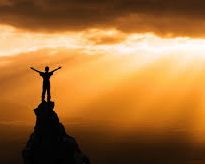 Pause for a few moments. Put on some soulful music. Breathe. Let breath carry you deep within. Imagine you're taking a flight to a favourite destination. Take the seat belt off this one though, and feel the roaring power of the engines sweeping you steadily up aloft into the clouds. Where are you going? Where will it lead? The Great 5D Shift has begun its inexorable ascent.
Welcome to the adventure of a lifetime.
How will it be for you?