Submitted by Trinity Bourne on 14 July, 2010 - 15:17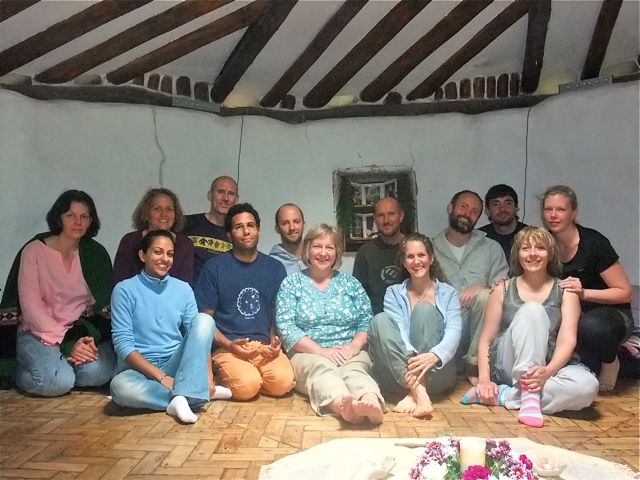 It's hard to believe that almost five days have now passed since we all said our heartfelt farewells at Cae Mabon for the Transfiguration 2010. When together and sharing, with such depth of soul, it often seems impossible to imagine that life has ever been any other way. The sense of community and togetherness was amazing; we opened deeply, moving through and beyond aspects of ourselves that have long since served their purpose. All coming from varying levels of experience, the work touched us all in unique ways. Some experienced breaking through by the intensity of the sweat lodge, others found the power of stillness of the earth-spirit-walk transformational. And I'm sure we all experienced deep release through the many meditations, bodywork sessions and personal sharings.
It takes great courage and inner commitment to delve into many of the areas that we did, most especially those darker recesses that bring up fear and uncertainty. I feel a deep respect and honour to you all for sharing the journey with us! I hold deep gratitude to Chris, who has the courage and commitment to go there - TO GO REALLY DEEP and hold the space with a safe protected environment. Heart felt thanks Chris!
We feel deeply touched by the inner resolve each and every person offered during the unfolding of the week. There was a fine blend of joy, bliss, tears, sadness, deep contemplation, breakthroughs and many miraculous moments. Of course the process continues for us all as we integrate into our daily lives any treasures or insight that we took away from the Transfiguration.
There was so much energy released and broken down, perhaps more so than any Transfiguration so far. It was very powerful!
With all my heart on behalf of Openhand, I thank you all!
With Love
Trinity