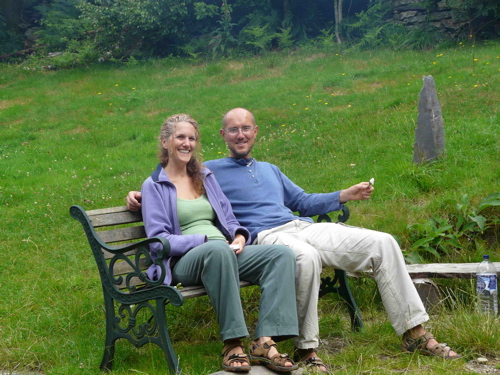 Hi friends!
This week, if you were wondering why things might be a little quieter on the website than usual, it's because we're holding our annual "Transfiguration" course here at the Earth Spirit Centre in the heart of the rolling Somerset countryside. We have a wonderful group of 20 kindred spirits, courageously confronting and exploring the veils that limit, then breaking them apart and unleashing a new majesty of being. It's always been a powerful course and this year has certainly so far been no exception. Here's a taster of the work we've been doing...
The Transfiguration is all about confronting the false self ego. To us at Openhand, the ego is constructed from internal attachments to the need for an outcome from the moment. We've built up filters - identities - from a very early age, where fixed neural pathways have formed in the brain creating conditioned behaviours. It's often society that programs these within us, and even our families, although of course in many cases this has not been intentional. It's often happened unconsciously.
So for example we might experience lack of tactile love as a young child and then blame ourselves that for some reason we're not lovable or not good enough. Alternatively, food may become a source not just of sustenance but comfort eating. It could be that as a teenager our first experiences of school were filled with self consciousness or as a young adult a relationship breaking down and so our experiences of being in love became tainted with dissatisfaction and pain.
As a result of such experiences, we build a neural web of these 'distortions' which form an identity. The first tends to be the inner child, formed between the ages of 2-4. And then as we move into puberty, hormones might cause the teenager to rebel, or even retract inwards to protect the inner child identity. Hence now a new set of conditioned behaviour form thus creating the 'inner teenager' identity. It is these filters that cause the soul's free flowing experience to fragment within them. We are no longer acting as a whole and integral being.
So our approach on the course is to take people into deep meditation to re-confront the situations of people's lives that have created these identities. In a safe, loving and unconditional space, people are able to access these deep recesses, to release the pain of attachment, dissolve out the dense energy and reintegrate those aspects of soul that have become fragmented.
It's a bit like a roller coaster ride! But when these lost aspects of ourselves are reintegrated, the feeling is totally magical and empowering. People begin to burst with exuberance. We'll put on some music, and people will find themselves dancing passionately with joy. When the soul is liberated in this way, it sweeps us up, carrying us like a bird into a bright new dawn. I can tell you that as facilitators, it is a delight to behold. We feel ourselves blessed to be working in this arena and with such sacred souls.
So even if you're not with us in person, I trust I've given you a flavour of what we're up to. And just to stimulate the connection throughout the community a little wider, here's a wonderful video Trinity made from the last Transfiguration course...
From our hearts to yours
Chris & Trinity
17170 Reads