Submitted by Trinity Bourne on 20 October, 2006 - 08:35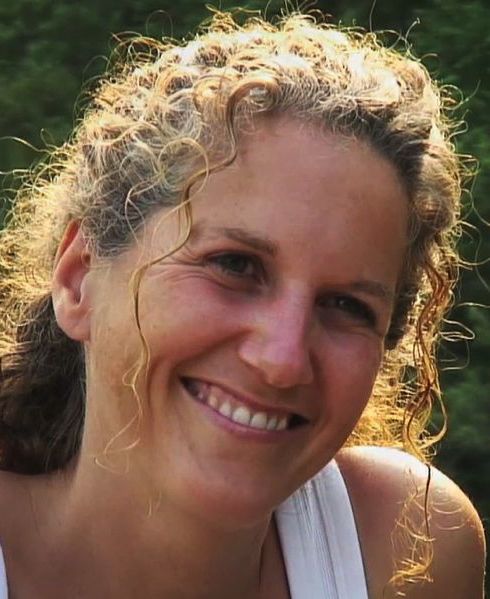 My journey here started a few lifetimes ago as a spiritual being, plunged into a world of density. Unleashing ever deeper layers of light, it has been an incredible path, a constant integration of what it means to become fully human - whilst allowing a full embodiment of my spiritual self. Humankind has been invited to let go of the outdated paradigm and move into a higher one, based on unconditional Love and compassion for all sentient life. My purpose is to help facilitate that process.
Nearly 20 years ago, I had an earth shattering cosmic re-awakening, like a bolt out of nowhere. I wasn't following or practicing any spiritual path, just simply being and discovering who I was. During the experience, my world shattered. Consciousness broke through any layers of restriction, unfolding rapidly into multiple dimensions. I was flooded with a 'White Universal Light' that permeated from the core of existence - filling my entire body, fountaining out through the crown and every permeable cell of my being. As it swept through me, the entire universe fell away, leaving nothing but the Light of universal inter-connectedness. I no idea how long it lasted. It seemed to span eternity. My life was changed forever. There was a formless, form. An intangible, tangibility. Touching without touching. Words, without words, far more eloquent and soul stirring that I'd ever known on Earth. There was a transparency and profound honesty that threw open the doors to the cosmic library of all knowing; answering the question to any question that could ever be asked. There were no boundaries. No 'you and me'. The soul of all things was united as one pulsating being. The veils had all fallen away.
My world had transcended the lower vehicles of mind based intellect... there are no words that can fully describe. Instead, words are given, arising from the well of divine, when they are meant to be, encoded to awaken something deep within the heart and soul. It is a language in the space between the spaces, that cannot be accessed by anything other than the innocence of pure sentience.
The Angelic Realms are a profoundly integrated part of my experience here. They are here to over see the birth the higher paradigm, whilst infusing a frequency to inspire the reconnection of human Soul with divine consciousness. I have a deep connection with Mary Magdalene, St Francis and Archangel Gabriel, who are ever present with me, holding important keys to our process of evolution. They have no religious affinity and are here for one purpose only - ALL sentient life and evolution into a higher paradigm. I have the deepest respect for those both in and out of incarnation who are over seeing and reaching out a helping hand to the chaos that humanity has plunged itself into. It is an incredible task!
By nature, I am an energy worker, seeing energy in and around people, living and inanimate things and in the field. I am a heightened empath and very sensitive to the global shifts within Mother Earth and the sentient life here. My initiation in to energy work here has spanned several lifetimes and has come directly from an Angelic Source. For me, it has been more about learning how to integrate gifts that are innate within me, within the density of a human vehicle.
Chris and I have been incarnated together before and I feel incredibly blessed that we joined together again during this lifetime. We both have unique and divinely complementary roles in the Ascension process. Working together, hand in hand and our purpose is one of the same.
The areas within Openhand that I tend to specialise in are soul attunement, karma, past lives, kundalini, out of body experiences, astral projection, energy balancing, and removal of energetic blockages. I also am a deep consciousness body work practitioner and along the way have trained in Lomi Lomi massage, Trager, classical massage. I have eaten a vegan diet for almost 20 years and have been lovingly responsible for bringing 'Trinity's Conscious Kitchen' to Openhand's retreats and residential courses.
I work behind the scenes running the Openhand website along with Chris, more recently teaching myself how to create video and image design work as another medium to bring forth the message and energy that we share. I am also a home schooling parent and cannot overstate the importance that being a parent has been in offering me humility. Not a day passes me by where I don't have a beginners mind and feel humbled by the art of being human. Each day brings something new. My mind works best when it is empty, in order that it be spacious to allow divine consciousness to flood in.
I trust that if you are reading this, then you are drawn to what we are doing here at Openhand. Chris and I have dedicated years to bringing Openhandweb to you, as a gift from our heart to yours. So, please browse, explore, share, make use of it however you can. Allow it to awaken and inspire the full infusion of your Soul into the Higher Paradigm...
And a few final words, by way of video below. Feel the energy. Rise Up. The time is now...
Soul to Soul
Trinity