Submitted by Chris Bourne on 17 April, 2012 - 06:11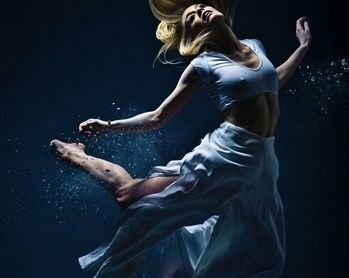 The soul's free flowing movement
I doubt one could ever over estimate the immeasurable value of deep consciousness bodywork as a means to connect with our soul, cleanse our energetic field and accelerate our evolution. Deep consciousness bodywork simply means being totally present within our bodily field feelings, as we move or are moved. To quickly imagine what I'm speaking of, visualise some of the movements you'll have seen in Tai Chi. But now take away the thirty years of practice and form needed to perfect that art and instead, just connect with your field and let your soul speak through you. Now you've got a glimpse of what I'm speaking of. What's more, with just a little attention and practice, absolutely anyone can do it...
Previously in my life I've practiced the martial arts for over 25 years, from which I derived immeasurable benefit. I remember distinctly during teenage times the frustration of exams and the general growing pains due to society. At the age of fifteen I received a 'god-send' in the shape of Bruce Lee. "Enter the Dragon" hit the big screen in the 1970's and I was truly captivated. If you've ever watched Bruce Lee move, it's like watching a cat. Every sinew of his body seems to be vibrantly alive. When he moves, his whole being moves.
After two years of studious karate practice, I reached a point where following a session, my hands were literally burning with universal life energy and upon leaving the dojo, I wasn't walking down the street anymore, but literally floating down it! I felt on top of the world, immensely empowered.
But one thing always seemed just out of reach. At the end of a session, we'd usually gather to watch the senior Blackbelts performing 'kata'. These are a prescribed sequences of movement with a very distinct configuration and form. They took many years of practice to master. For me, watching this awesome mastery of detail, with incredible concentration and focus, was a double edged sword. I was both inspired and saddened... "how could I, with all my teenage human clumsiness, ever master something so perfect and masterful as that?"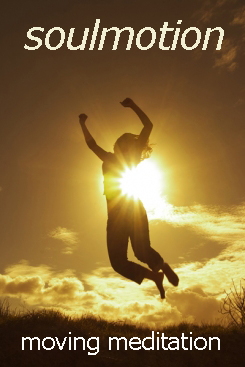 It wasn't until I woke up to the true meaning of the soul that my prayers were answered many years later. By now, I'd given up Karate. Openhand's soulmotion was taking form through daily practice, emerging and evolving from the Karate warm up routines that I'd performed over many years previous. The practice was flowering like a spring blossom. My heart was opening ever wider, until one day, at sunrise in a dried up river bed in Taos New Mexico, I truly discovered the meaning of free flowing soul motion.
I'd practiced the basic forms and postures (not dissimilar to yoga). I was now standing quietly on the river bed, my body gently sweating and pulsating under the early morning sun. The scenery was silent, enough to hear my own heart beating, not even a gentle breeze to disturb the immeasurable peace. Then images of the advanced movement katas of the martial arts of my youth suddenly began to flow into mind. My body began to sway of its own accord, and from that, movement began to happen.
But there was no fixedness to this flow, no rigidity. It seemed to have a life all of its own. It had taken the form and mercilessly broken it down into formlessness. Now the unleashed energy of that was simply flowing through me. The more I aligned myself in this way, the more I dissolved into it and the more my heart opened until tears of joy rolled down my face like gently falling petals. Wow - how good can a human body feel!
I realised that although the martial arts had inspired and connected me to the flow, in some ways I'd also been retarded and held back. In the constant striving for the perfection of a particular form, I'd restricted the spontaneity and boundless liberation that defines the soul. Now something inside of me had snapped. The rebellious teenager would be bowed no longer and the gentle child crushed under foot neither. Both were untethered to articulate freely through movement.
Yes it was my journey, I needed the years of practice somehow to discover valuable lessons in life. But my travels have now inspired me to help people realise and discover the immense beauty that lies inside of them and to unleash it through free flowing movement that can be mastered by anyone, of any age or physical ability.
You don't need decades of yoga, Tai Chi or dance practice to truly touch your soul through movement. We simply need to unfold the confidence that it is already there. And if we turn our attention inwards and simply let movement happen, then what can unfold all by itself can be truly miraculous. It harnesses and unleashes the vibrancy of the soul.
That's what this video below inspired in me when I saw it posted here the other day. It reminds me so much of the free flowing movement that sings through my heart these days. How does it inspire you to move? What wants to arise through you? How can you let your soul simply sing through movement?...
Chris
PS - and if you would like help unleashing the formless form of your soul, then we guide Openhand's soulmotion on all of our courses. And it takes only an hour or so to master the core essence of it.