Submitted by Chris Bourne on 27 December, 2011 - 06:38
Where will it ultimately lead?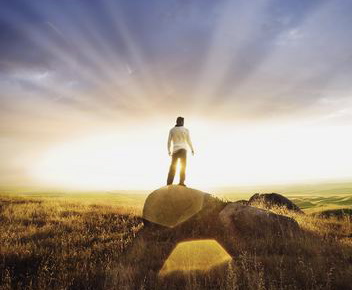 It is clear to awakening people everywhere that humanity has reached a crossroads in our evolution. Accelerated climate change, dwindling natural resources and financial instability point to the simple fact that our way of living within society is unsustainable and must change quite radically. A new approach must bring us back into alignment with our natural eco-systems, the underlying consciousness of our planet and the universe as a whole. As the old fear based reality begins to fracture and fragment, increasingly awakening people are becoming aware of a higher energetic paradigm that they can feel in their hearts. The question is, how does it become a reality for us? How do we join it?
Cause and effect
Here at Openhand we've been connecting and working with awakening people around the world from widely diverse cultural and spiritual backgrounds. Many people are now beginning to ask these fundamental questions of existence. People are being inspired by the revolutionary uprisings of 2011 from the Middle East to Europe and of course the Occupy Movement which began in America.
From the Openhand perspective, these are happening as a consequence of the underlying consciousness shift. That is why with regards to the Occupy Movement for example, it is quite hard for people to figure out the true agenda, the true purpose. It is because the movement is an effect of the shift not the cause. The cause is our internal unfolding into a higher energetic harmony. As we make that inner journey, the outer fear based reality begins to break down, because we infuse the new consciousness into the world around us.
So how can we catalyse and accelerate that movement more effectively
not only for ourselves, but also for the greater good?
The five expansions of consciousness – the "Five Gateways"
Although each soul is unique and has its own destiny, it has become clearly consistent to us, made evident in the work we do, that the evolutionary journey encompasses five key expansions of consciousness through which we all tend to pass. As we ascend the 'spiritual mountain', we may each walk our own path, but as we transition key 'altitudes', it seems we are all influenced by the changing consciousness in very similar ways.
It may be for example that we begin to confront emotional attachments in relationships or the need to heal inner child identities. Perhaps we are beginning to go through Kundalini Activation, past life Karma or are now having Enlightenment and full blown multi-dimensional experiences. These are all symptomatic of our inner unfolding through the five key expansions – the "Five Gateways" – as we term them at Openhand. But why are there five and what are they exactly?
Many consider that mankind is now ascending into the Fifth Dimensional Realm, that this is our immediate destiny in the years ahead. So you might well expect that we have to transition five key 'barriers' and indeed that appears to be the case. Whilst every soul and every journey is unique, we are hearing from people everywhere that they too are undergoing these life changing transitions and experiencing similar effects. Like for example processing our emotional attachments which tends to happen in the Second Gateway, dealing with inner child identities in the third or past life karma as we unfold through the Fourth Gateway - that of Enlightenment. So what are the Five Gateways? Here is a pictorial summary...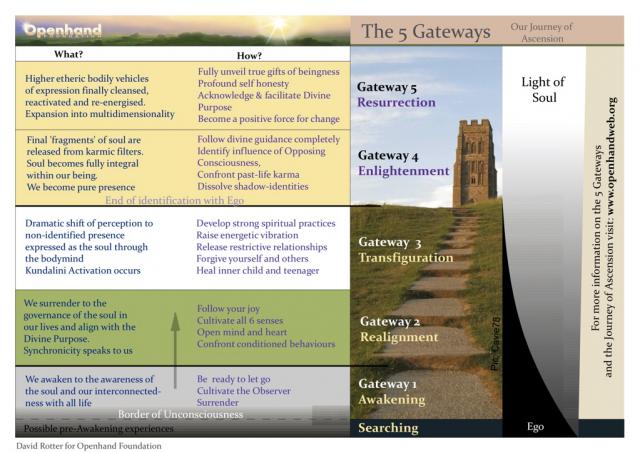 (Many thanks to David Rotter for a wonderful diagram!)
By understanding and applying ourselves to this Five Gateways routemap, all of our internal shifts of consciousness can be brought into much clearer perspective. It can help people 'diagnose' exactly what they are experiencing and why their lives are shaping in a particular way. By simply having a thorough awareness of these transitions, we can accelerate and catalyse them in our lives, because it makes internal sense of what is going on, allowing us to drop ever deeper through limiting blockages. We have found it gives people confidence and commitment to confront what is going on for them and a greater ability to surrender into their process. Not only that, but understanding these internal shifts can make greater sense of what is happening on the world stage.
Changing our world from within
The classic view in society is that we shape our reality by the choices we make in a third dimensional sense. So if we become dissatisfied in some way with the outer world, we must begin by doing something physically about it – that is what the Occupy Movement is doing for example, protesting for change. But what is mostly not realised, is that every aspect of our lives is shaped by our inner configuration of consciousness. So humanity has manifested the controlling and inequitable system we now live in because generally, we hold that consciousness within us: we have manipulated and controlled the planet for our own (selfish) ends for thousands of years, paying scant regard for Gaia and her natural eco-systems in the process. This is the karma we now all carry and what we now need to process.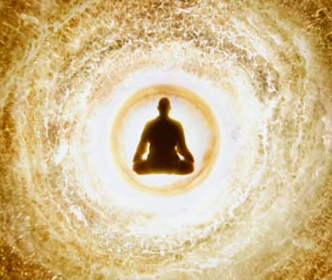 By The Law of Attraction we have drawn to ourselves exactly the right situations and circumstances to create mirroring experiences - a window to the soul. But it is not about then trying to intentionally manifest a more cosy outer world by manipulating the inner one, as some spiritual approaches (such as "The Secret") would have us believe. We may temporarily create a more materially abundant reality yes, but if that has not arisen through an internal shift into a higher consciousness, then it is still an illusion that risks diverting us from our destiny - the continued evolution into the higher paradigm.
"Desire is a judgement of the moment,
saying 'I judge that outcome is better than this one'.
It is caused by fear and ignorance,
not trusting what the universe is unfolding.
It is like applying the hand brake to a moving car,
it leads to fate rather than destiny.
Desire requires effort...
enlightenment requires lack of all effort."

Openhand
So our inner configuration of consciousness influences and affects every single thought, emotion and feeling we have. By looking into the mirror of our choices - the external world of effects - we may compare the experiences against the routemap and determine exactly why our lives are shaping as they are. We get to understand the causality.
Applying the Five Gateways to our daily lives
So for example, if we consider the Occupy Movement, then firstly, we are being invited to consider our relationship with the material plane (Gateway 1). How are we 'owned' and identified by our attachment to material wealth for example? How easily is the soul being bought? We may protest, but we each hold the power in our pockets to change the world by deciding how and with whom we spend our money. Do we take the convenient and soft option, such as the supermarket simply because it is there? Do we buy non-organic food because it is cheaper? Or instead, are we prepared to make a higher choice because it is more aligned with Gaia. Can we trust that if we do spend more money on our food, the universe will support us as we make the correctly aligned choice?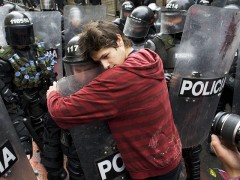 And if we do take to the streets to protest, can we do so compassionately, with understanding, acceptance and love? Not judging 'the other side' for their actions against us, no matter how brutal. This would be inviting a higher consciousness within our interpersonal relationships (Gateway 2). I would say the Occupy Movement has been a shining example of this. It is something Gandhi understood well in his campaign of "Non-compliance" against the brutal colonial empire. By not fighting, but at the same time standing firmly and peacefully in his truth, he spoke of…
'calling on something deep within human nature, it causes those who oppose you
to find something more loving and compassionate within themselves.'
In terms of Gateway 3, which is processing out society's conditioned behaviours, I'd say the injustice of society is inviting us to find a new way of living, which is to be in the matrix, but not of it. So people are working to become increasingly self-sustaining, less dependent on the system. Evolving people are breaking down the old conditioning by living it here and now, all around. By being more environmentally friendly in our own lives, we are demonstrating to others that true leadership has to come from the ground up. We cannot wait on our (so called leaders) to do it for us…
It feels very much like we are being invited to build a system within a system,
which will then cause the old to peel away like a worn out skin.
Gateway 4 is all about processing the karma of past lives. It is clear to me that humanity has controlled and exploited the earth for its own ends. In so doing, we have gathered a limiting internal relationship around manifestation and control. The only way to truly process karma is to relive it. So that's why we have created the control system in which we now live. We have to go deep into the pain and attachment of what that means for each of us, individually and collectively. In so doing, we unwind our resistances and with that, the outer reality will begin to change aswell.
In Gateway 5, we're learning to live multidimensionally, in the higher plane of consciousness here and now. We are not living in one world but two. The higher reality can be felt in our hearts and 'seen' through higher mind. We're being invited to appreciate the lower world in a more metaphoric sense: to always see the deeper meaning behind circumstances to align with the reorganising energy through it. This is the wave we must catch, which will carry us into the higher paradigm, because that's where our attention is increasingly centering...
"Yea, though I walk through the valley of the shadow of death,
I will fear no evil: for thou art with me; thy rod and thy staff
they comfort me. Thou preparest a table before me
in the presence of mine enemies: thou anointest my head with oil; my cup runneth over.
Surely goodness and mercy shall follow me all the days of my life: and I will dwell in the house of the LORD forever."
Psalm 23 The Bible
In this way, understanding the Five Gateways and how they integrate within our lives can be of profound benefit. That is why people have likened it to a route-map through the darkness.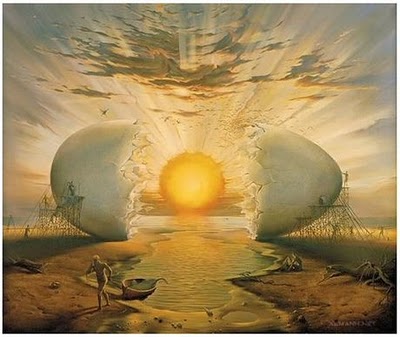 A Renewed Earth
So a new reality - a Renewed Earth - is unfolding all around us which humanity is being invited to join. But the only way to access it is inside. And as we walk our unique pathway of the Five Gateways, we unfold the soul and then infuse it into every aspect of our lives.
Thus the light shines ever brighter through us, which then ripples into our outer world changing it for the good of all. Our new consciousness begins to crack apart the old world like a worn out shell.
To my mind, this is why Gandhi's example from the last century was so effective and insightful for our current times as our destiny unfolds into 2012. Of course he advocated "Being the Change we want to see in the world", living it here and now. To me, he was so right: the only real and lasting change we can make to the world is a change in our own consciousness. That is why people are getting so excited about Five Gateways. Finally, after centuries of outer struggle, there is a well-marked inner landscape to change not just our own lives, but those of evolving souls everywhere.
Chris
PS - Have you thought about coming on an experiential Five Gateways Workshop with us yet? If so, here are details of our latest courses coming up in early 2012... Five Gateways Workshop