Living a blessed and magical life...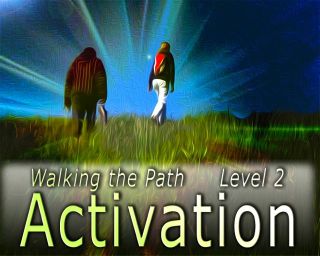 The world is undergoing a powerful transformation, which is causing the very fabric of society to unravel. It presents a priceless opportunity to unveil our full divinity because the only viable way forwards is to follow our destiny and become who we truly are. In being our true selves in the choices we make, we'll find our every step supported by the miraculous organising energy of the universe, as it shapes a new paradigm. That is the purpose of our level 2 course: it provides a powerful process - a 'spiritual compass' - which we call "Openhandway", to help you find your true path in life leading to a blessed and magical existence...
"Openhand" - an age-old benevolent presence
People on a spiritual path often find it difficult to apply their spirituality in day-to-day life, with all its challenges, goals and deadlines. How do you 'live it' moment by moment? A new future is unfolding, a new paradigm exists. It is here and now all around us. Each thread of this new reality is to be found within the weave and patterning of life all around us. We can be guided benevolently in every choice that we make. How?
We're presenting "Openhand" as an age-old benevolent presence that's been around since the dawning of time itself. It's purpose is to help all sentient life find alignment with the natural flow of the universe. When you know how, it's an energy you can tap into at any time in any place, guiding you benevolently and successfully through all the choices you're faced with, ultimately unfolding your destiny.
The key is to understand exactly what your destiny is, what stands in your way, and how you ultimately arrive at it? In other words, "how do you stay connected to the flow the whole time?"
This is the purpose of Openhand.
"Openhandway" - your spiritual compass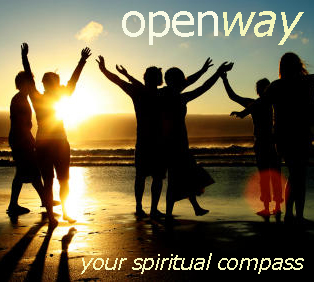 "Openhandway" is a spiritual compass to help people tune into these benevolent energies and walk the path in day-to-day life. When we learn how to work with it, Openhand helps people understand the different and often conflicting influences we're being continually subjected to.
If we can learn to spot when conditioned behaviours want to automatically take over, we may then begin to catch ourselves so as to prevent these limitations controlling us. This process - "Openhandway" - can help people hold an open internal space, and rather than reacting to past conditioning, instead identify and unleash transformative gifts of beingness which then have a positive impact in every moment.
We will be teaching the application of "Openhandway" on the course for you to apply in your daily life.
The Work: Energy Activation level 2
Walking the Path is Openhand's level 2 Energy Activation. It's all about activating the frequencies of Realignment within you: infusing the soul more deeply such that you can clearly follow its guidance.
We'll take you much deeper than the level 1 Activation (Five Gateways). We'll be...
resonating frequencies that activate more of who you really are
helping process and remove more internal blockages and filters
unveiling your true destiny and path through day-to-day life
We'll be helping understand and internalise what synchronicity truly is, where its guiding you and what the underlying flows of consciousness are revealing. It's about bringing higher self choices more fully into our lives so our true destiny may be unleashed.
As with all our work, we'll be harnessing the Benevolent Guiding Presence of the universe allowing it to shape the program, meditations, exercises and interactions. We know it as an ageless, evolved consciousness providing insightful synchronistic mirroring experiences for evolutionary upliftment. It's what we call "Openhand".
Course Facilitators
Open (Chris Bourne): I am a Higher Dimensional Catalyst. I 'walked-into' this incarnation back in 2002 around the circumstances of a life threatening car crash. With the previous soul I had a sacred agreement that I would help fulfill his destiny of Ascension and move on. In so doing, we established the Five Gateways route map to benefit others in their spiritual evolution. In return, I have had a full familiarisation as to the complex and challenging situation Humanity faces right now here on Earth. It has prepared me to assist in the catalytic shift of consciousness.

My soul is now centred in the higher dimensions where I find myself in communion with a benevolent presence acting through the weave of life which I call "Openhand". Working with this energy through the field, means I can energetically highlight blockages, help dissolve karma and activate beingness within people simply by sitting in meditative communion with them. It's a divine gift that fills my heart and inspires the Openhand work.

Trinity Bourne: Trinity developed a keen interest in harmonious living from a young age, enjoying a passionate affiliation with the natural world. About twenty years ago she experienced a profound spiritual awakening opening her heart to the 'truth' about our inherent nature. This led to a series of powerful experiences guided by higher consciousness initiating compelling direct experience of multiple dimensions.

Trinity has a wealth of first hand experience of how energy moves both in the field and within individuals, removal of energetic blockages, kundalini energy, past lives, karma and their relevance to our current incarnation.
Outcome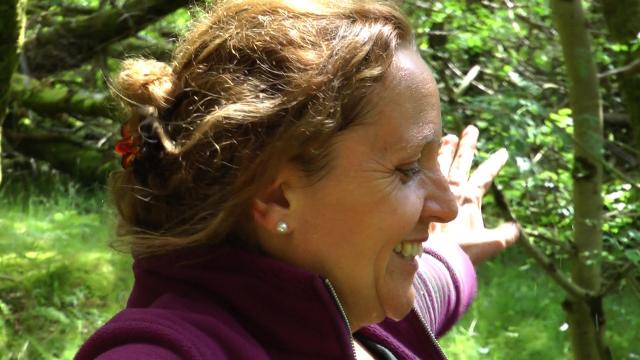 A powerful transformation is being invited of humanity. A new paradigm is beginning to unravel the old ways of living. If we are to survive the inevitable changes coming, we must find a way of being which is totally true to us. The people who do this, undergo a miraculous transformation and discover that their every authentic step is totally supported by the "Right Action" of the universe.
"Openhandway" can be an invaluable compass on this journey of full self realisation. It helps tune into the benevolent organising energy of the universe. In mirroring more of who we truly are, we experience being provided the resources and energy to become our authentic selves. We discover ever deeper realms of divinity and truth. Life becomes successful and fulfilling. This then is the purpose of this level 2 course "Walking the Path". It is helping people transform their lives. Here is some typical feedback we've received...
"Well, what can I say? This marvelous work at Openhand just gets better and better. It was a great weekend indeed, allowing us in a place of safety and love to unpeel the layers of distortion hiding our true selves. It was deeply moving to see how everyone overcame their fears and doubts, moving into the certain confidence of right action arising from their own perfect and imperishable essence.Francis
Thank you so much to Chris, Trinity and everyone on The Way of the Heart course for such a beautiful, special weekend. I feel so inspired and uplifted, like I have finally found other people with a similar philosophy of following our true path of individuation with all the courage that takes. It was such an amazing weekend, in a beautiful ashram, with everything amplified by the clear, spiritual energy of Glastonbury and the full moon. I feel wonderful! Ally
"Firstly, WOW! What an amazing course - thank you so much to Chris and Trinity for putting together such a meaningful and beautiful course. I have moved on spiritually in ways I had no previous comprehension of. I have encountered angels, felt my energy soar into the universe, felt laughter and love flow freely from my heart and have never felt so true or happy. Sonya
Here's a video movie from a previous Walking the Path course:
Next "Walking the Path" course?
To find out when the next "Walking the Path" course is, check out the navigation bar at the top right of this page or click the Events section in the header navigation.
Or for more info...contact us
***IMPORTANT*** We will respond to your email as soon as possible, if you have not heard from us within 24 hours, check your spam folder!!!