"5Gateways Reopened" Seminar: Glastonbury 9th Sep
Consciousness is constantly changing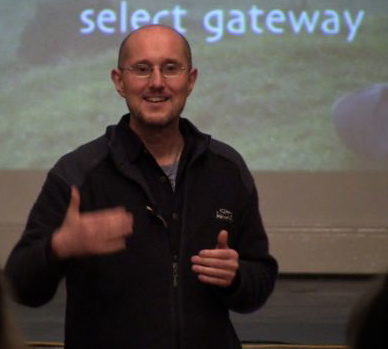 Humanity is going through a profound transformation right under our very noses. But with financial instability, accelerated climate change and dwindling natural resources happening all around us, the light through it all would be very easy to miss. It is essential therefore that we begin to read the story within the story so that we can recenter in our true self and realign with our authentic destiny. Five Gateways is a deeply insightful routemap that has been opening minds and hearts around the planet, stimulating a quantum shift in consciousness. In this 2hr evening presentation by Openhand's Chris Bourne, he will be talking about current developments around the world and how evolving people are unfolding as the old world systems fracture and fragment...
Event details:
When? Friday 9th September at 7pm (doors open 6:30pm)
Where? Avalon Rooms, Isle of Avalon Foundation, Glastonbury
How much? £5 including refreshments (concessions £3)
"Seminar audiences everywhere are finding our blend of profound spiritual experience
combined with grounded scientific understanding is deeply catalytic,
uplifting, educational and entertaining."
Seminar highlights
Right now our planet is undergoing a quantum leap in consciousness which is calling into question the very fabric of any structure founded on a lower harmony. That's why our society is becoming so unstable.
In understanding how these shifts of consciousness affect us, we can make much greater sense of why our lives are being influenced as they are and we can clear the path to a more spiritually successful and practically sustainable future. Our "5Gateways Reopened" seminar will be carefully crafted to facilitate this. The main topics covered will be...
Making sense of our spiritual unfolding; why our lives are being influenced as they are and how to smoothly ride the transitions
Expanding our insight to the profound nature of reality, unleashing transformational energies to catalyse our evolution
Providing tools, tips and advice to release internal blockages, conditioned behaviours, limiting thought forms and karma
Relating our transition to global events including 2012, financial instability, peak oil and climate change bringing increased inner peace
How to become a positive force for change, assisting in the evolution for the benefit of ourselves and all life
"The seminar helps still the mind's diversionary meanderings and then opens the heart to a catalytic activation of consciousness helping unveil a deeper version of your own truth."
Five Gateways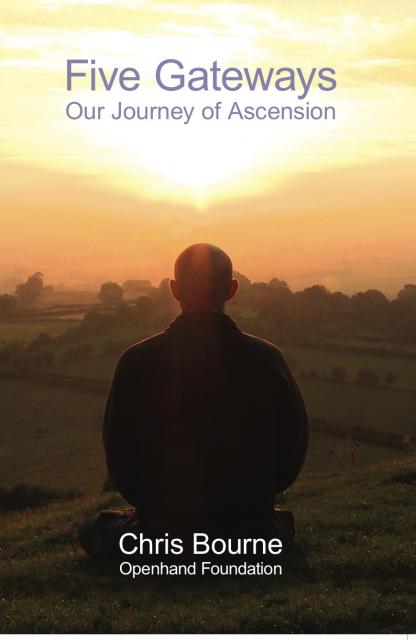 During the seminar, we will be providing an invaluable and profound 'routemap' through the various transitions that we believe each of us will take on our journey of spiritual evolution. These are five powerful expansions of consciousness previously known as "initiations" and now called 'Gateways". Quite simply, we believe "Five Gateways" to be the blue print for our Ascension.
This revolutionary philosophy brings into clear perspective what these transitions are all about, how to know where we are on the journey and thereby make sense of why and how our lives are being effected as they are.
In this new updated seminar - "5Gateways Reopened" - we'll be sharing with the benefit from much greater insight having worked with hundreds of evolving souls around the world. In realising exactly what is going on for us as a whole, we can ease and facilitate those transitions in our individual lives, accelerating them for our own and the greater good.
Gateways video
To give you an idea of our approach from which the material for the seminar will be taken, here is our popular mini web film "Gateways of Light"...
Seminar leader: Chris Bourne
The Seminar will be given by the author of "Five Gateways" and presenter of the "5Gateways" web documentary Chris Bourne. At the age of 40, Chris was involved in a life threatening car crash in which he thought he would certainly die. This precipitated total inner surrender, a rapid expansion of consciousness and reconnection with the absolute - the God within us. He explains...

"Time seemed to slow right down and I was guided back through key moments of my life. I was realising that every moment in our lives has but one underlying purpose - to reveal an aspect of truth about ourselves to ourselves. I was being caused to surrender every belief and value that I held and the experience was intensely liberating. I witnessed the collapse of society and the unfolding of humanity into a higher energetic paradigm".
Over the following eight years, he was guided through four other expansions of consciousness. He says... "I have since come to know the process as the Five inner Gateways on the journey of Ascension. I believe my purpose for being here is to share these experiences to help others".
Prior to the crash, Chris had a rich an varied professional career in industry, in teaching, as an Officer in the Army and finally as a web development entrepreneur before being initiated on his spiritual path. With a Masters Degree in Natural Sciences from Oxford University, participants in the work are finding his integration of grounded scientific understanding and profound spiritual realisation deeply engaging and beneficial.
Seminar Feedback
Here is the feedback we received from the UK National EFT conference in Glastonbury in March 2010...
"The cherry to add to the icing was the guest speaker, Chris Bourne, whose talk on the planetary shift of consciousness occurring around 2012 was jaw-droppingly, goose-pimplingly, spine-tinglingly...well, you get the picture and I would not and could not undermine his talk by summarising it. Therefore, I can only suggest that you buy his book 'Five Gateways' of which his latest version is out at the end of May, and perhaps check out the seminars and courses Openhand run"
"5Gateways Reopened" Details
Just a reminder of those details...
When? Friday 9th September at 7pm (doors open 6:30pm)
Where? Avalon Rooms, Isle of Avalon Foundation, Glastonbury
How much? £5 including refreshments (concessions £3)
For all those wishing to venture deeper into the seminar material with an experiential journey through the Gateways, Chris will be leading a two day workshop on Saturday and Sunday 10th and 11th September, also in the Avalon Rooms. For full details... Five Gateways Workshop
For further info, or to pre-book a place on the "Five Gateways Workshop"....click here
17447 Reads