"Breakthrough!": Launch Celebration through World Tour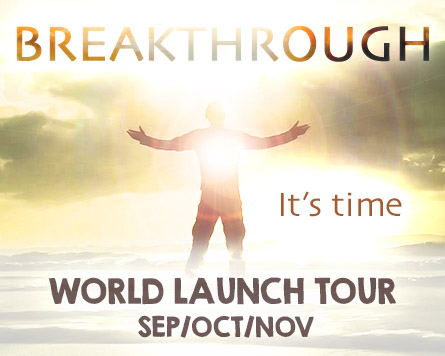 Let's face it, everyone is looking for something. Be it love, fulfillment or a greater sense of divine connection. Many are close, tantalisingly close to that which will complete them and make their lives joyously whole.
You can do that! You can Breakthrough!
It's the new approach from Openhand, recognising that each and every single moment presents a spectacular Breakthrough opportunity. But how do you find it? How do you look? This is the Launch Celebration of Openhand's new Breakthrough Work, with the release of a new Book and Worldwide Tour.
Wherever you are on the path, wherever you are in the world,
understanding Breakthrough and applying it, is going to greatly enhance your life...
It's time.
Coming up Smelling of Roses
Every moment presents a simple choice: to either give in and identify with the old patterns and old way of being; or else to truly seize the moment, recognise the limiting veils that obscure ultimate freedom, dive right in, embrace the moment fully, then emerge into glorious golden light. That's the incredible opportunity that Breakthrough represents.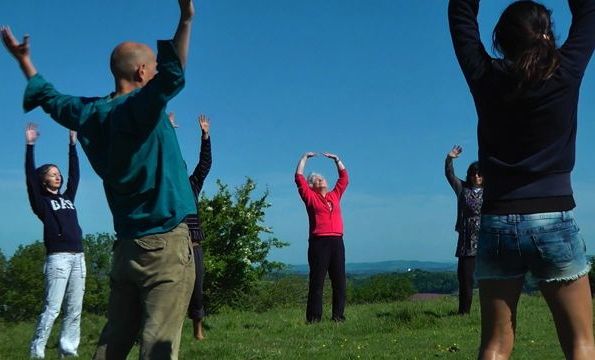 Whether you're new to the spiritual path or a seasoned traveler, a house wife bringing up the kids or company boss, it makes no difference, every single moment offers the opportunity to Breakthrough into the stupendous cosmic being that is you.
Did I say it was easy? Not always!
You have to know where to look, then how to work with what you find - in whatever circumstance you find yourself in.
The Breakthrough Work is designed to regress you into the most challenging of your life's circumstances - the real shit - and yet come up smelling of roses.
The Openhand Work
The Openhand Work is a bridge into higher dimensions of consciousness. It's about recognising the fundamental shift that's going on across the world, right now, under our very noses. So monumental is this upheaval, no one, nor any sentient life, will be able to avoid it.
This is nothing to fear, but to embrace. To dive full-on, all-in. It leads to the salvation and upliftment of your soul - a breathtaking liberation into all that you can be.
Openhand is a way - an approach - to take you deep into your stuff, to breakthrough the density, and to emerge, resplendent, as the limitless cosmic being that you are.
Openhand is a not-for-profit organisation, dedicated to sharing this unique approach to spiritual evolution to individuals and organisations worldwide. We are developing a network of facilitators skilled in the philosophy for the benefit of mankind.
The Breakthrough Book
This evenings seminar is an interactive experience launching the new book "Breakthrough!" by Openhand. It's a prequel to 5GATEWAYS, telling the epic, true story, of Chris Bourne. In reflecting the circumstances of his life to you, see how every single moment presents this incredible breakthrough opportunity, how to recognise it, dive right in, and take full advantage of it.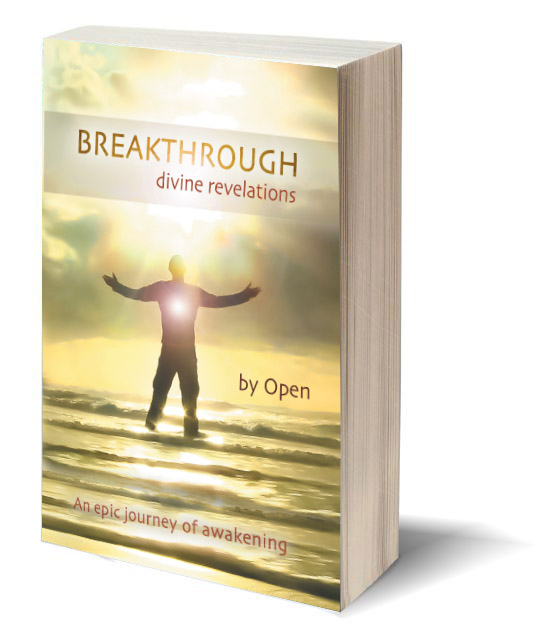 This Seminar will launch the Book and Worldwide Tour. Those that attend the work, can expect something spectacular - to be engaged by Open, on multiple levels of consciousness: to activate dormant aspects of beingness, and peel away limiting density. It's a golden opportunity, not to be missed.
Open will share visions of what is currently taking place across the earth - the higher dimensional perspective known by benevolence in the realms all around us. He'll inspire the imperative for personal shift, advancement and growth.
The idea is that you come away with a new lease of life.
Breakthrough Release Video
Trinity's Kitchen joining the Tour
On tour, Open will be presenting the book, giving higher dimensional insight into the current state of play on the planet, and guiding profound meditations. We're giving lots of advance notice, because we'd love to see plenty of Openhanders there. It's all about activating ripples of energy, to catalyse global tides of change.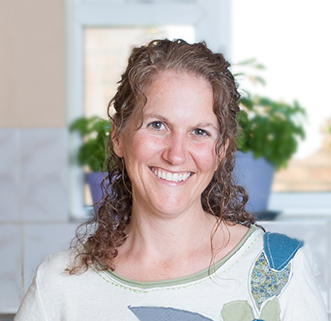 Trinity's Conscious Kitchen will also be there, with conscious, top-tasty treats -

so how can you resist!
Following the launch, the ebook and paperback will be available on general release the next day (September 2nd).
Come along, have a great time, and give the book a good energetic launch!
All New Dates for 2017 Worldwide...
The Book Launch Kicks off a World Tour of Breakthrough Events in September, October and November.
Here are the dates:
Come join us...
It's time.
7268 Reads