Facilitator School 2018, Byron Bay, 12th-17th Nov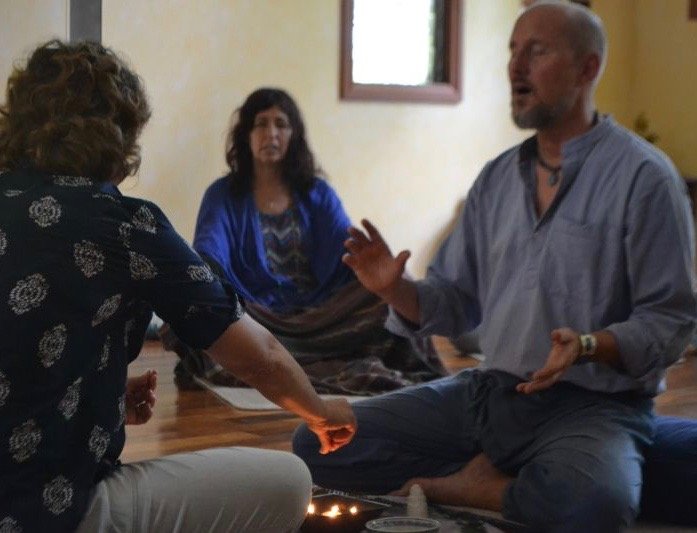 Hi Everyone in the Openhand Facilitator Group - we have a very special Summer School lined up for you this year. It promises to be absolutely magical - unmissable. We're going to be working at Premala's superb Serene Earth Sanctuary near Byron Bay and the highly energetic Mount Warning. During the last level 3 there, we had a powerful connection to the Original Elders and the surrounding land, hence the pull to return, and to do more work with the magical "Rainbow Serpent". I do believe it will help your facilitator craft enormously...
Inflexion Point in the Great Shift
We've reached what I know to be the "Inflexion Point" in the Great Shift. It means many important things to how we can intuit what's happening in people's lives that we will come to facilitate - what goes on in relationships for example, or why careers need to transform, and especially, how to manifest aligned resources for authentic creativity in living circumstances.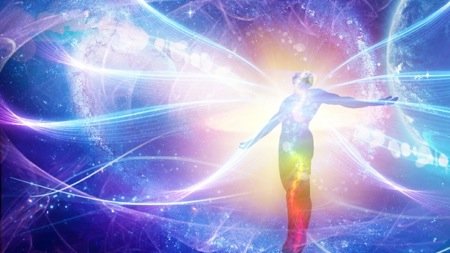 It's because the foundations of the old reality are progressively unwinding that plenty of people are feeling increasingly insecure. Meanwhile, the released energy is reconfiguring in the higher consciousness reality. So during the retreat, we'll focus on how to best support this shift in our own facilitator service aswell as identifying the symptoms in others that we may effectively work them through. It's about facilitating a new way of being that's more flexible and adaptive to the ever changing flow.
We'll be using the Openhand "SEER" approach for digging deep into karmic source pain that might tether people to the old reality consciousness. There'll be plenty of 1 on 1 work to hone your facilitator craft, in an environment which will be deeply responsive and reflective.
The Originals and the "Rainbow Serpent"
During the DIVINICUS retreat at the Serene Earth Sanctuary last year, the activation of what may be metaphorically termed "The Rainbow Serpent" was clearly felt and worked with. In the Openhand Approach, this relates to the Original Human bundle of frequencies that are truly authentic to humanity.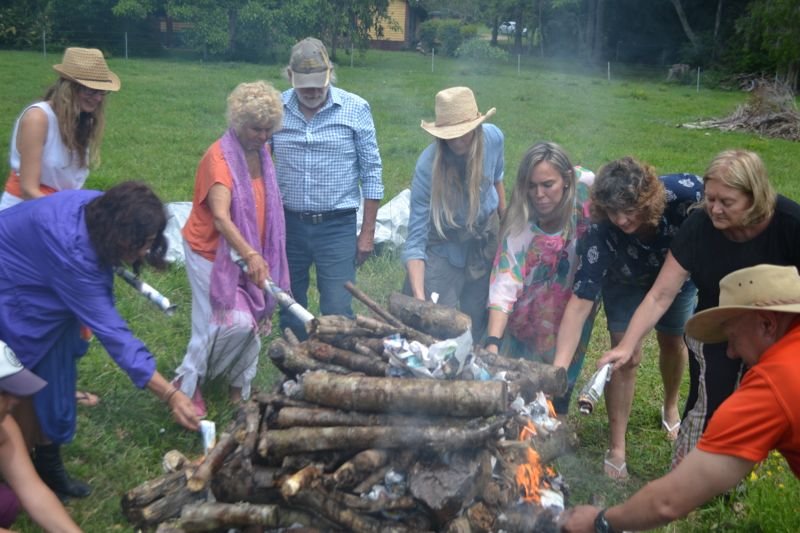 During the Intervention, it is these energies that were suppressed and usurped, to be over shadowed by Opposing Consciousness energies and agendas. Which clearly is why the earth has become so consumed and challenged. By understanding, feeling and activating the energies of the "Rainbow Serpent" once more, we can master how to bring original frequencies back alive both in ourselves, and those people we work with.
Hence we'll be conducting plenty of deeply soul stirring shamanic ceremony, where we'll renew the bridge to the elder energies.
Developing Your Higher Dimensional Bridge
As a facilitator, developing connections to your star soul family will be utterly priceless. Even if you don't yet fully know your precise origins and wider cosmic journey, just feeling the energetic connection to a vibe you know as "home" is enough for you to be able to form that essential bridge.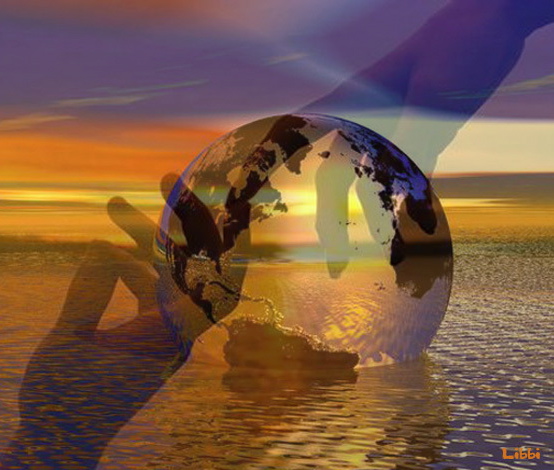 Developing your "Bridge", means those guides and that energy can come more into your work, thus increasing your intuitive, empathic and activational capacity.
Many people you come to work with will be starsouls from other constellations too. During the Summer School, you'll be gathering with a family of facilitators with a broad spectrum of energies. It will help you feel more of those rainbow frequencies thus enabling you to connect with them more easily in your work.
Mount Warning and the Elders
The very sacred Mount Warning is around an hour's drive from the Serene Earth Sanctuary where we'll be staying and working. In my knowing, it has a crystalline base which is perfect for grounding and at the same time, bridging into higher dimensions. My sense is it has a very particular Pleiadian connection, which is an essential aspect of aligned human DNA. Hence my feeling is to travel out to Mount Warning during the gathering and working with it's energies.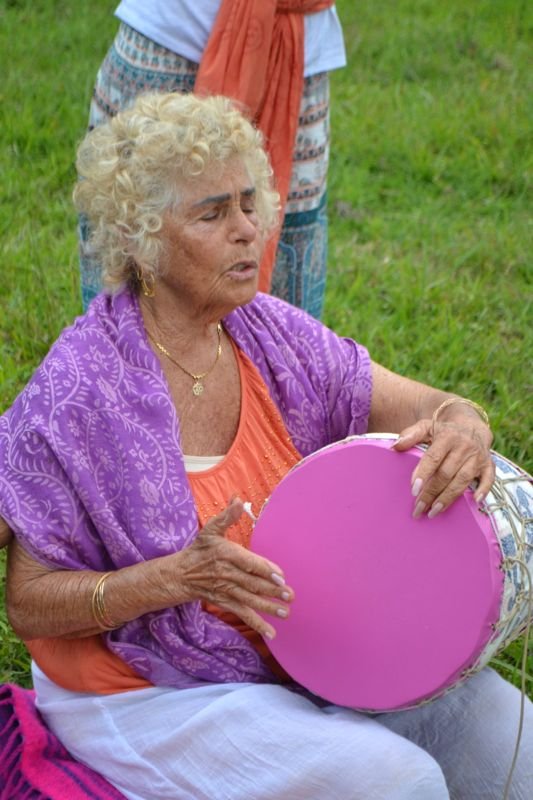 During the DIVINICUS course last year, one of the very special events that warmed our hearts, was a beautiful connection to the local elders in the ether. That's not always an easy bridge to form, after the pain and suffering that's happened through the aeons. But a bond of trust was built, the connection was felt strongly, which had a deeply uplifting sense and feeling.
One of the key reasons I felt to hold the Summer School at the Serene Earth Sanctuary, was to benefit from this deeply soul stirring connection. It literally melts the heart to feel the love of that ancient and sacred energy.
Sacred Ceremony
Apart from the usual facilitation skills and processes that you've come to expect from Openhand, we'll have some other surprises in store too. Like for example the Sacred Fire Walk, in first nations tradition. For me, there is nothing quite like stepping out onto red hot coals - how it brings you deeply into the moment and connects you to the primal nature of who you are.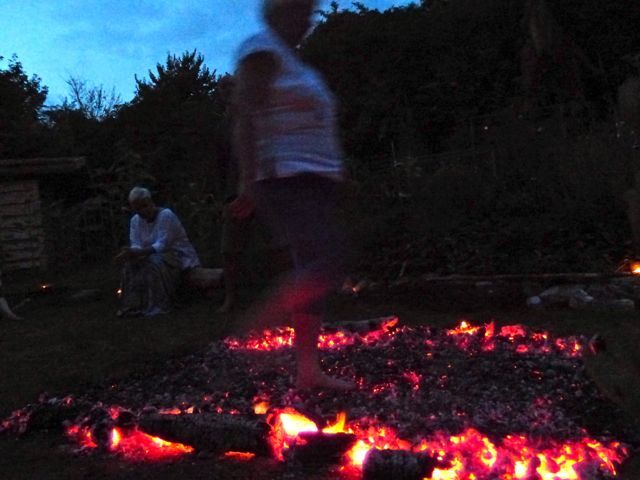 Don't worry! You'll be well prepared. I am a trained firewalk instructor, and have led many fire walks where everyone has crossed successfully. Yes, sometimes people get "kissed" by the fire on the souls of the feet, but it's always a part of the deep healing process that takes place. The "kisses" point to a reflexology locations in the body that need to be worked with. If you've never done it before, it feels exhilarating when you cross the fire. Once your fear of it has dissolved, many special energetic connections come alive. It's amazingly empowering - it can make you feel invincible!
(PS: I should also add, no one will be, in any way, compelled to walk the fire. It will be a personal choice and plenty can be gained also by holding the energy of the ceremony but NOT walking).
Serene Earth Sanctuary
I'm so thrilled we'll be working back at the Serene Earth Sanctuary. Premala is a beautiful devic soul, who combines Original, Yogic and Other Worldly energies to a tee. She's created a beautifully high vibe sanctuary, and the very special Shiva Temple that we'll be working in. Personally I've found every stay there massively rejuvenating and uplifting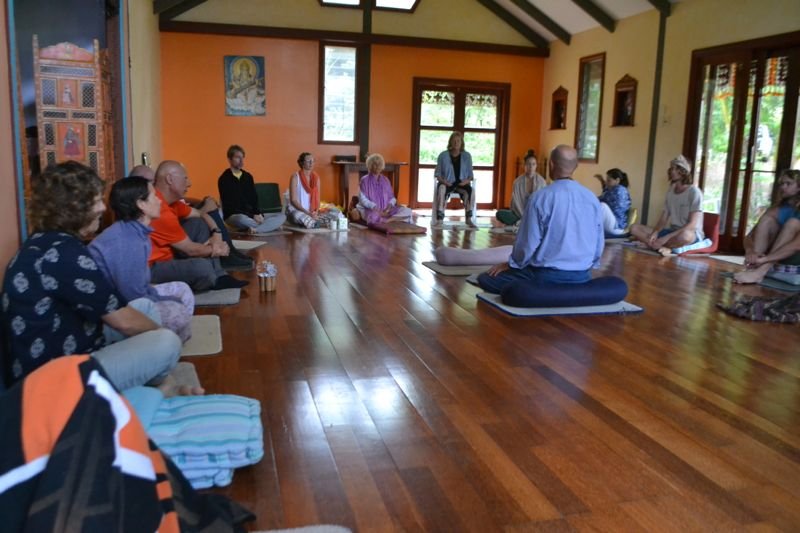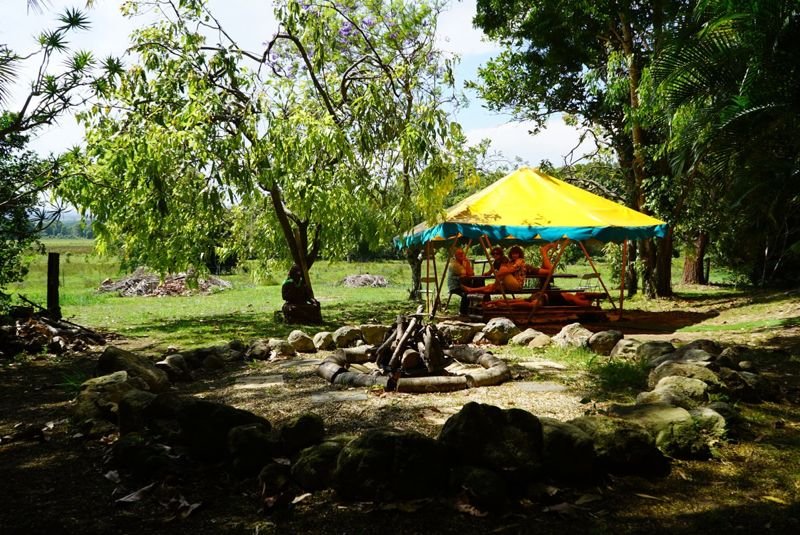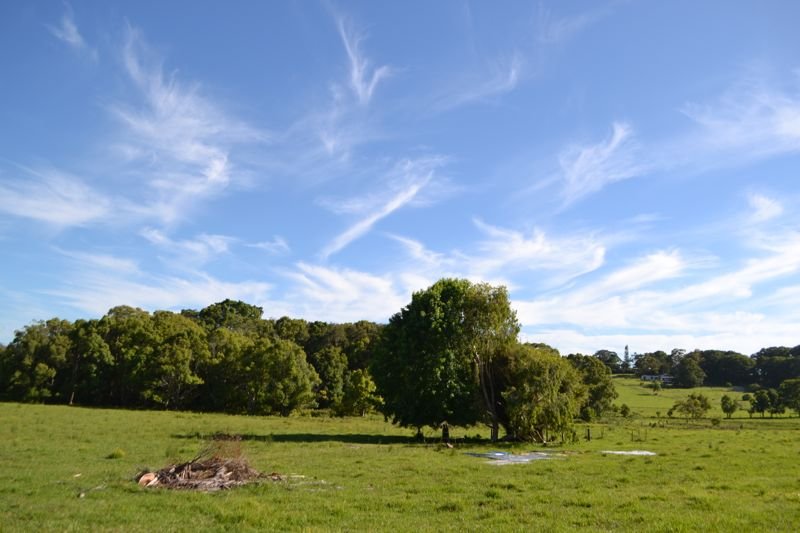 There will be a mix of camping and cabin accommodation. You're welcome to bring your own camper van too. We'll be eating high vibe, plant based, conscious cuisine In the evenings we'll hang out, relax by an open fire, sing, and assuming he shows, connect with White Owl who has shown no fear whatsoever of the fire - perching right above it during the DIVINICUS retreat...what a treat!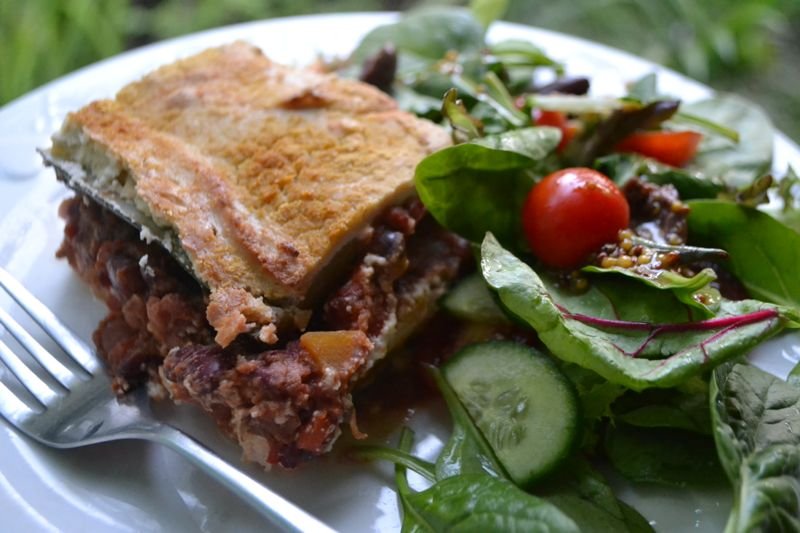 You'll be very well looked after and supported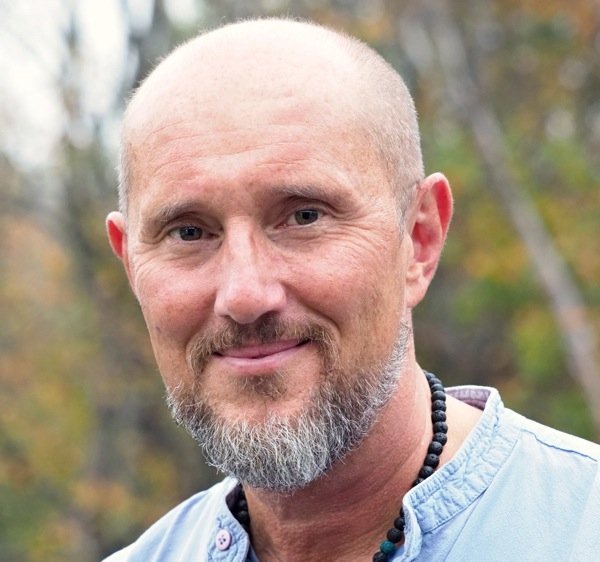 It will be my pleasure to work with you during the unfolding of your facilitation craft. As always I'll be holding a steady multidimensional bridge for you, help activate new frequencies and offer insightful reflections. It's essential to add that the event is not just about helping you support others, but also receiving my active facilitation in the unfolding of your own process and journey. It will be my pleasure and my privilege to be in active support to you.
Aspasia - Organisational Support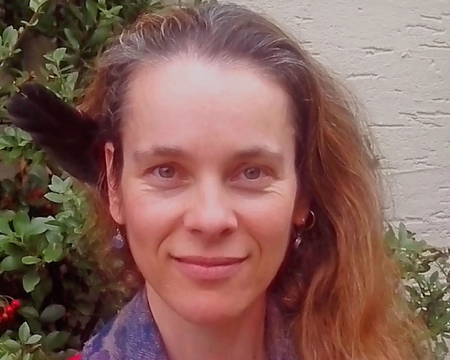 Openhand's community coordinator, Aspasia, will also be joining us there. She too has an abundance of facilitation and meditative self-realisation experience. She'll be responsible for weaving the organisation of our event together, in terms of booking and admininstration support. Please contact Aspasia if you have any questions about the nature of the event, what's involved or travel and arrival arrangements... Aspasia@Openhandweb.org
Administration details
Venue near Byron Bay: The Serene Earth Sanctuary is a 15 minute car journey from Byron Bay, which is served itself by an airport 30 minutes away at Ballina (check jetstar from Sydney or Mebourne). Lifts to Serene Earth from Byron will be available - confirm on booking.
Timings: Arrival on Monday 12th November: between 3-5pm ready for a gathering evening meal at 6pm. It closes on Saturday 17th November after breakfast and closing ceremony. (For those wishing to, there'll also be an informal excursion after that to the wonderful Kiva Spa nearby in Mullumbimby.)
Cost: Two cost options are available - (1) with cabin accommodation including all meals $1150 (limited availability, first come first serve); (2) camping with all meals $950.
Payment: A 25% deposit secures your place on this gathering. The balance is payable one month before.
Travel: Byron Bay is served by frequent buses and an airport at Ballina 30 minutes away. Check jetstar
Not for profit: Openhand is a not for profit organisation. All surplus revenues are reinvested to facilitate our objective - to help others in their journey of spiritual awakening.
Booking info: To book a place or to get more information, email our organiser Aspasia : courses@openhandweb.org
***IMPORTANT*** We will respond to your email as soon as possible, if you have not heard from us within 24 hours, check your spam folder
Outcome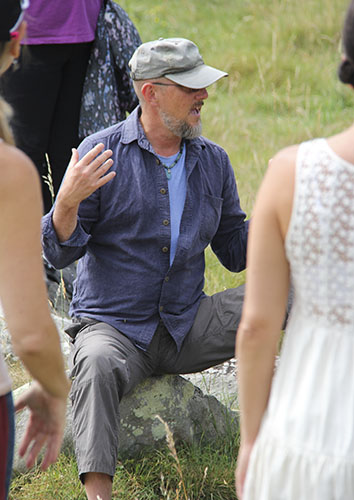 The Shift gathers apace day by day. It's an absolutely enthralling time to be alive. And as facilitators in service to the divine, we must prepare ourselves to be the very best we can possibly be. All of you have phenomenal gifts and talents to support the awakening and emergence of other souls. It's a great privilege to be able to support in this way. Hence the importance of honing our craft and building the bridge into higher dimensional consciousness.
I can feel the energy building for this event already as I write. It's sure to be one of great learning, great adventure and great fun too! I'm especially looking forwards to the elder connection. I just know we'll build upon that. And I look forwards to connecting with you all too - you're each a treasured part of the Openhand family. See you there!
Those Booking Details again:
To book a place or to get more information, email our organiser Aspasia : courses@openhandweb.org
***IMPORTANT*** We will respond to your email as soon as possible, if you have not heard from us within 24 hours, check your spam folder.
You have to be an Openhand Facilitator (or on the program) to attend this gathering. Find out more about the Openhand Facilitator Program
428 Reads