Avalon Rising 2021 - Program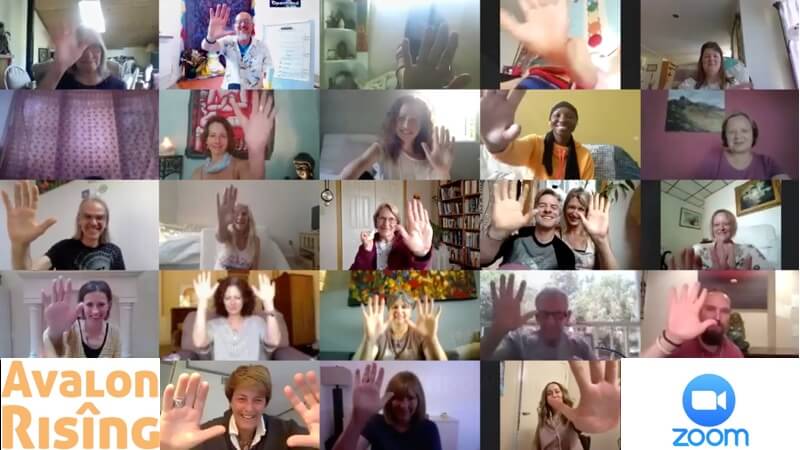 We have a rich and colourful program lined up for you on Zoom. We've found it's a tremendous way to connect people from around the globe and we're well able to create an energetic crucible in the ether that connects us altogether. There will be live presentations, meditations, entertainment, transcendence ceremony and live Q&A.
Connect with a Worldwide Family of Ascending Kindred Spirits at this pivotal time in human history!
The Outline Program and Timings
DURING THE TIME OF THE OPENING OF THE 8/8 LION'S GATE: there will take place a series of online gatherings, sharings, presentations and active entertainment to inspire your 5D Ascension Shift

PRESENTATION CONTENT: The New 5D Evolution of Humanity -- Nature of the 5D Ascension Shift -- Starsoul Guidance & Support from the Benevolent Mission -- Illuminating Ancient Homo Sapiens Karma -- Galactic Superwave and the Solar Nova Event -- Understanding the 11:11 Synchronicity -- Creating our New Reality from 5D

MEDITATIONS: Awakening Soul Frequencies & 5D DNA -- Processing Ancient Homo Sapiens Karma -- Activating Kundalini and the Spirit Light Body

ENTERTAINMENT: Jont the Musical Troubador -- Transcendence with Gongmaster Huzy -- Conscious Dance Frequencies with Aspasia Awakenings

LIVE Q & A: with Open and the Team

TIMINGS:

The timings have been set for maximum accessibility for people all around the world, with download recordings available should you miss a session.

6th August: 14:00 - 20:00 (London UK time)
7th August: 14:00 - 20:00 (London UK time)
8th August: 14:00 - 20:00 (London UK time)
9th August: 14:00 - 20:00 (London UK time)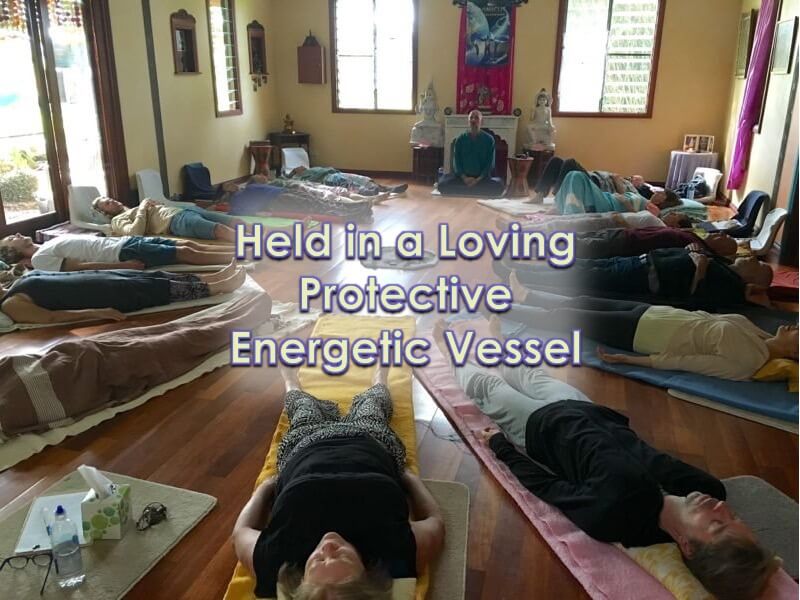 Feedback from Previous Openhand Online Events
"A truly, truly wonderful experience and one that I am so very honoured to have been a part of"... Teeari

"I never expected this online retreat to go so deep! Beyond words to express what I felt and experienced during all the sessions. Vibrant and with an expanded sense, feeling and consciousness, I'm still integrating all the frequencies of the past days. And will redo the beautiful breakthrough- and chakra meditations. Feeling honoured and very grateful!"... Catherine

"What an amazing, powerful experience.. To me it felt the most important thing I have done in my life so far. Powerful! I am so grateful to the facilitators, to every body Who was there and to Open for the valuable teachings and his presence. Something unlocked for me.. Something that i ve been looking for quite a while. I am so grateful! The Meditations mindblowing, the energies so powerful the transformation so Present. Thank you everyone for sharing and contributing to what took Place."... Vaso

"I was wondering how the virtual one would work and now I know the answer...brilliantly!"...Diane
Join a Worldwide Family of Ascending Souls
Tickets: Book Your Place
* Bring a Friend: Bring a friend who is new to Openhand and we provide a generous discount on the Regular Entry.
* Financially challenged? Share your circumstances for a Bursary Entry or Donation...Contact Us
Book your Ticket Option Now.