Avalon Rising: World Ascension Summit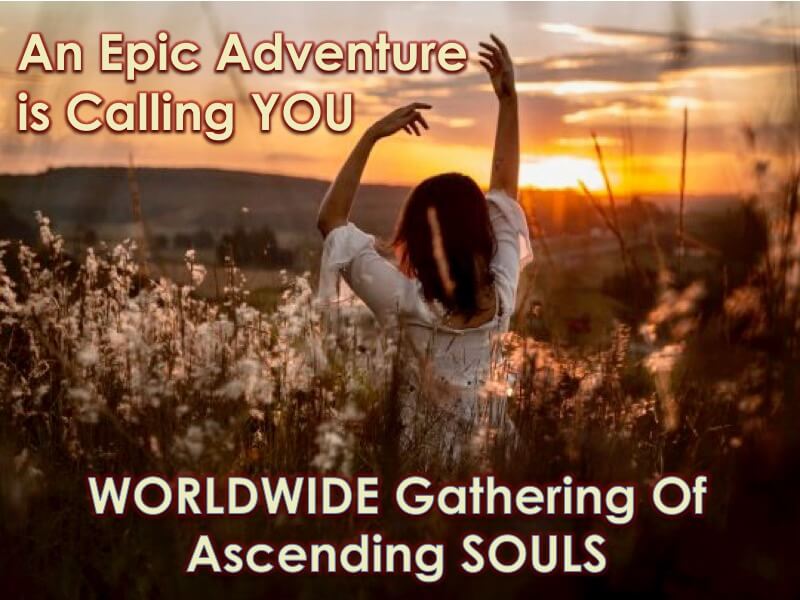 Amidst the great challenges faced in society right now, Gaia is progressively shifting consciousness and ascending out of the confusion into a New Vibrational Paradigm in the 5th Density.
What exactly is going on? How exactly is Gaia Shifting from 3D to 5D and how is it affecting all our lives?
There's much confusion and misunderstanding. Avalon Rising is an opportunity to explore the multidimensional landscape of the 5D Ascension Shift unfolding across the Earth. Join this Online World Ascension Summit of Pioneering Souls all shifting consciousness and transforming life on the planet.
We had a fabulous event for the first Avalon Rising - tremendous experiences all round. Next year's event will take place from 6th-9th August. This website will be updated with new guests and info in September 2020. You can get downloads of the 2020 event at this link: Downloads of Avalon Rising 2020
Is it Really Possible?
Outline Program: 7th-10th August
DURING THE TIME OF THE OPENING OF THE 8/8 LION'S GATE: there will be a series of online gatherings, sharings, presentations and active entertainment to inspire your 5D Ascension Shift

PRESENTATION CONTENT: The New 5D Evolution of Humanity -- Nature of the 5D Ascension Shift -- The New 3D/5D "Norm" in Society -- Starsoul Guidance & Support from the Benevolent Mission -- Illuminating Ancient Homo Sapiens Karma -- Galactic Superwave and the Solar Nova Event -- Understanding the 11:11 Synchronicity

MEDITATIONS: Awakening Soul Frequencies & 5D DNA -- Processing Ancient Homo Sapiens Karma -- Activating Kundalini and the Spirit Light Body

ENTERTAINMENT: Jont the Musical Troubador -- Transcendence with Gongmaster Huzy -- Conscious Dance Frequencies with Aspasia Awakenings

LIVE Q & A: with Open and the Team

TIMINGS: have been set for maximum accessibility for people all around the world in various time zones... Outline Program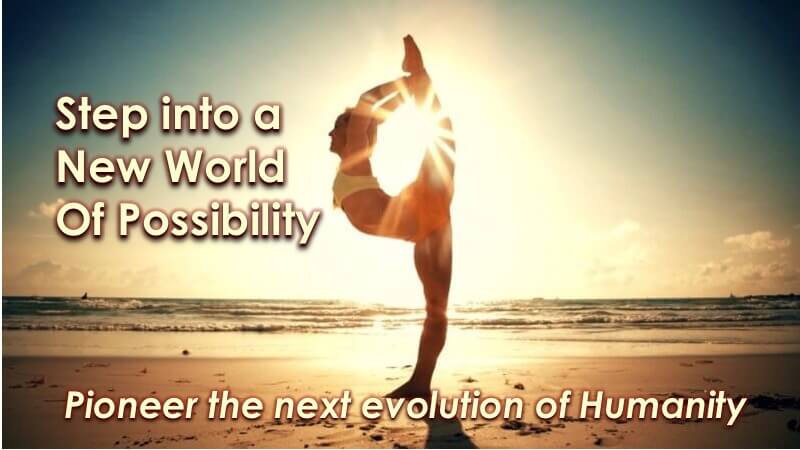 Meet Your Hosts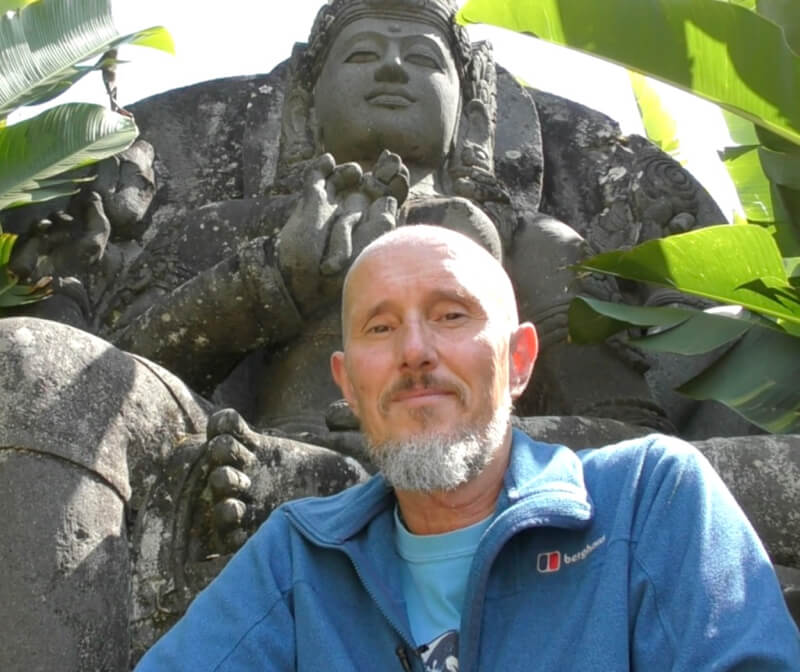 Open will be your lead host for Avalon Rising and will be sharing a framework of the 5D Ascension Process for you to explore and inquire within. He incarnated as a soul-exchange, following a near death experience in a car crash in 2002. He incarnated specifically from the Benevolent Mission supporting the Shift in order to share important information, perspectives and processes for the Shift from 3D to 5D Earth. He's been working with groups of people around the world these last 17 years, fascilitating human evolutionary Ascension. He channels directly from the creator source, inviting each to realise their own truth in relation to the unfolding multidimensional landscape our planet is moving through.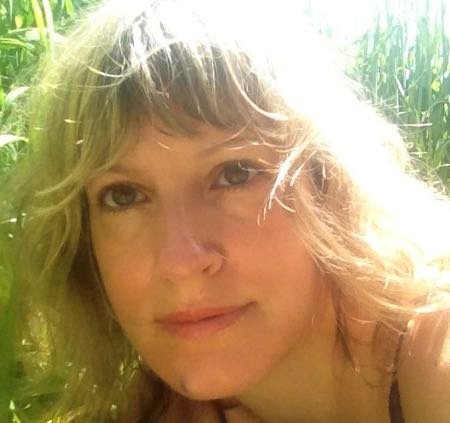 Tonya of LittleWhiteFeather will be your support host during the Summit. She is a gifted starsoul who has been involved in Spiritual Ascension work for many years. She has a softness and lighthearted humorous energy, yet fearless in going deep into what needs to be done. She attunes most naturally to the higher etheric vibrations and is well versed in higher dimensional starsoul connections.
Find out more about Tonya here...Little White Feather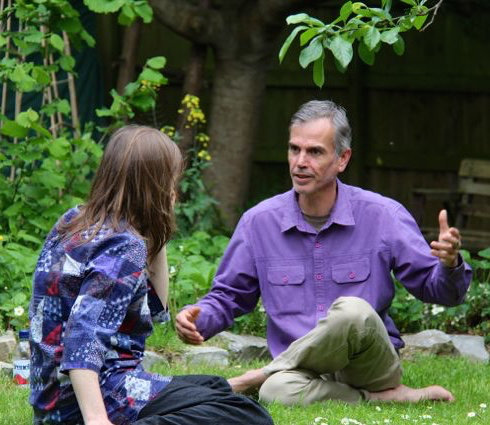 Jean "BlueHopi" will be acting in technical support during Avalon Rising on the web platform Zoom. Jean has had a rich and colourful joumey here through the shift, dramatically challenging at times, which has informed his understanding of what's unfolding across our planet. He has strong starsoul connections, particularly the Plaiedes, and is a close reader of the multidimensional flow through signs and synchronicity.
You can discover more about Jean in his biog here... Jean BlueHopi
One-on-One Support from Openhand Facilitators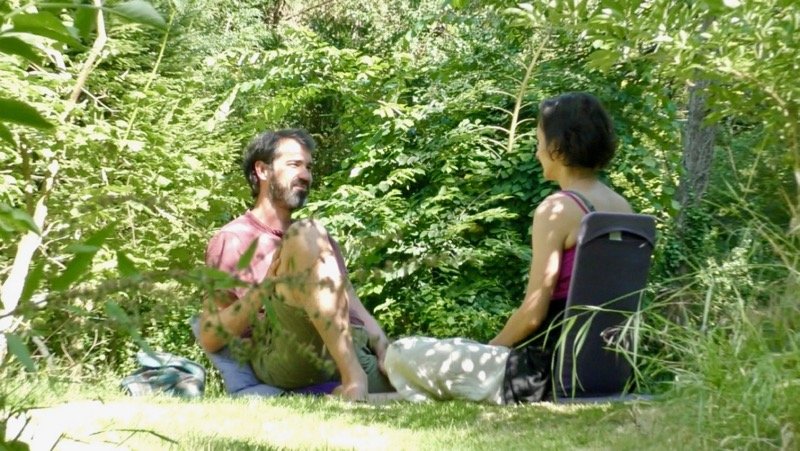 Facilitator support can be utterly essential on your Journey of Ascension, where it is skillfully applied to embody your own realisations. There will be a group of Openhand Support Facilitators at the event, each of which has been through an intensive training program, supported on international workshops and leading their own self-realisation services. Individual breakout rooms will be available should you require personal integration support during the Summit.
Special Guests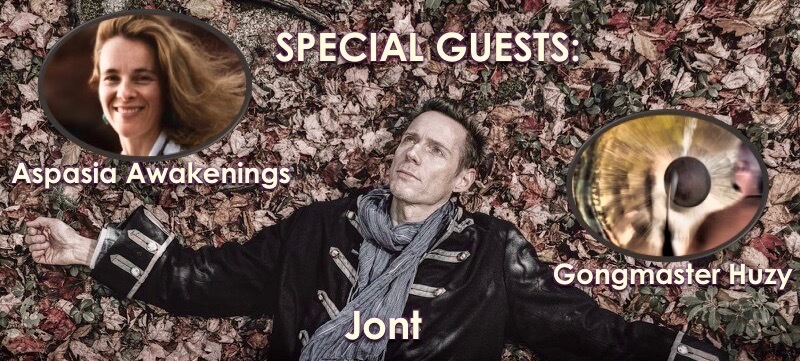 You'll be serenaded by Musical Troubador "Jont", invigorated with conscious dance frequencies by Aspasia Awakenings and transcended into multidimensional realities with Gongmaster Huzy. Unmissable!
Discover more: Jont the Musical Troubador | Aspasia Awakenings | Gongmaster Huzy
Tickets: Book Your Place
We had a fabulous event for the first Avalon Rising - tremendous experiences all round. Next year's event will take place from 6th-9th August. This website will be updated with new guests and info in September 2020. You can get downloads of the 2020 event at this link: Downloads of Avalon Rising 2020