Coaching for Facilitators: Glastonbury 10th-12th Feb
How do we set up and grow a Spiritual Business?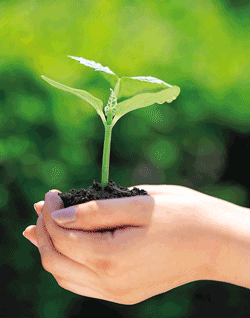 Following our Awakening, the question quickly arises "How can I serve the light and help others fully awaken to the profound nature of who they really are?" Many feel drawn to the healing arts such as Reiki, Massage, Yoga and various forms of Meditation. These practices can be greatly supported and enhanced by incorporating life coaching and spiritual counseling into our work. After all, healing only really comes from greater self realisation. So if you've done some of the Openhand work before and feel to become a facilitator, or even if you are one already, this course is designed specifically for you. Not only does it provide a simple-to-learn and powerful counseling process, it also sheds much light on setting up and running a spiritual 'business'.
It takes place next on 10th-12th February at Openhand's home studio in Glastonbury...
Guiding not teaching
The real key to helping another is to resist the temptation to try to teach them, no matter what level of experience we might have. So the secret of success within healing and self realisation work, comes from empowering people to find the truth within themselves. This is not just about having intuitive answers, but more importantly, from having intuitive questions.
It is something we here at Openhand have learned time and again through countless spiritual engagements with awakening people. It is through this direct experience, that we're able to provide a simple-to-learn, step-by-step coaching process that really does help people get quickly to the heart of the issue. And you don't have to be some spiritual 'guru' to make it work.
Our purpose is to facilitate the facilitators. You're here to help others. You feel it as a deep yearning within your soul. And it doesn't matter a jot if you're destined to run a spiritual 'business' guiding hundreds of people, or if you're working in the local grocery store, our course will help unveil the skills and provide the essential tools necessary to help those who appear on your landscape.
Setting up a 'spiritual business'
Speaking from direct spiritual experience and having been a successful business man before my awakening, I can say that setting up and running a truly successful 'spiritual business' is quite unlike anything I've experienced before.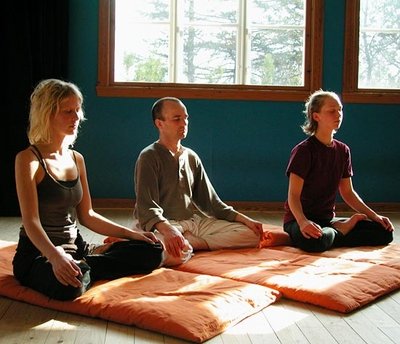 Firstly, awakening people are becoming ever more conscious of the frequently misleading and deceptive techniques used by businesses in the "Matrix" with the sole purpose of trying to sell something. Secondly, everyone of us has a destiny and there are no hard and fast rules for unfolding it.
In this course I will share many deep realisations about how to align with your destiny and feel the way to truly acceptable and successful spiritual business. We'll look at how 'marketing' can become more directional, honest and less wasteful. We'll learn to spot the key gifts, talents and techniques that are inherent in our nature so we're coming from the place of core truth and honesty. A place which more and more people are beginning to recognise.
Becoming an Openhand Mentor
Openhand is growing strongly with people connecting to our consciousness all over the world. We see ourselves facilitating a virtual community of ascending people; those who are in themselves leaders not followers. Our purpose is to influence these influencers.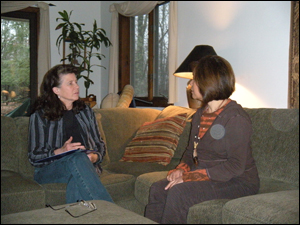 Maybe you feel to create your own self-realisation or meditation/healing group? Or perhaps you're simply finding people already gravitating to your consciousness? Do you keep finding you have exactly the right answers at exactly the right times? Maybe you'd like to become an Openhand Mentor and benefit from the tools, skills and consciousness we can provide?
Once you've completed this coaching course, there will the possibility for those who really resonate, to attend regular follow up gatherings to further develop your skills as a lightworker and Openhand Mentor. This will include not only additional coaching support, but also essential meditation techniques which you can learn and apply yourself. By frequently tuning into what we have to offer, your 'spiritual business' can continue to draw on the Openhand core energy.
The work will specifically include...
A simple to learn coaching process which can be applied with 'client' engagements and in daily life to empower people
One-on-one guidance and practice of your coaching/counseling skills with other members of the group
Advice and recommendations for setting up a 'Spiritual Business' across a broad range of possibilities
Guided meditations for you to use in your work
Information, guidance and support in becoming an Openhand Mentor
Administration details
Venue: Participants will be accommodated at our home venue so as to keep the costs low. Full details on booking.
Timings and arrival: The course will gather on Wednesday 10th February in the evening for a connecting meditation and group dinner commencing at 6pm. The course will finish at approximately 5pm on Friday 12th February.
Accommodation and meals: Accommodation and all meals for the duration of the course will be provided at the venue. Places are limited and sure to book out so please book early to avoid disappointment.
Cost: The full cost including course facilitation, food and accommodation is £225.
Travel & directions: The Openhand venue is conveniently situated right in the heart of Glastonbury. Full directions and details will be provided on booking.
Not for profit: Just as a reminder, Openhand Foundation is a not for profit organisation. All surplus revenues are reinvested to facilitate our objective - to help others in their journey of spiritual awakening
Booking info: To book or to get more information, click on this link...click here
***IMPORTANT*** We will respond to your email as soon as possible, if you have not heard from us within 24 hours, check your spam folder!!!
Alternatively call Trinity on (+44) 01458 830443.
Outcome

Whether you just want to be able to better help people you come across on a day-to-day basis, or if you want to set up a spiritual business that you can live from, this course will provide deep insight, tools and guidance to help you in your endeavours. We'll be supporting you from direct personal experience and 'transfer' of consciousness.
The two day course may be all you require. However, you may also feel to engage in the Openhand Mentoring follow-up program and receive even more personal guidance, support and energy exchange.
This course will be spiritually guided for spiritual guides. The Openhand Team very much look forward to hosting you!
22066 Reads