Crucifying the Ego (NOW FULL): Snowdonia 20th-27th July
Dissolving into enlightened states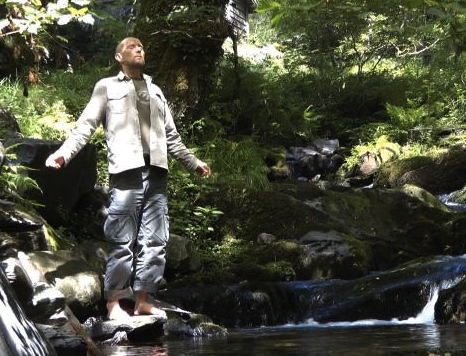 Many awakened souls experience enlightened states of total clarity. But non-identified presence is so crystal clear that the mind can want to own it and form some kind of identity around it separating us from that experience. It happens frequently because of our "karma" - past life attachments often to traumatic events. Karma is what has brought us back into incarnation and we must confront and dissolve it if we are to be truly liberated. Some see it kind of like a 'crucifixion' of the ego - bathing in our pain until we are released and expand out of it. That's what Openhand's level 4 course is all about - total freedom of being. It takes place at the amazing mountain retreat centre "Cae Mabon" in Snowdonia...
The ultimate freedom of non-identification
By the time you've traveled this far on your journey, you'll have realised that 'non-identication' is not something to be feared but embraced. You'll know it's not some bland, meaningless state, but rather a void of infinite potential: total freedom to allow the awesome majesty of your being to simply rise up and express, as and how the moment invites. It is pure freedom, wells up from within and is the source of a truly blessed and magical life.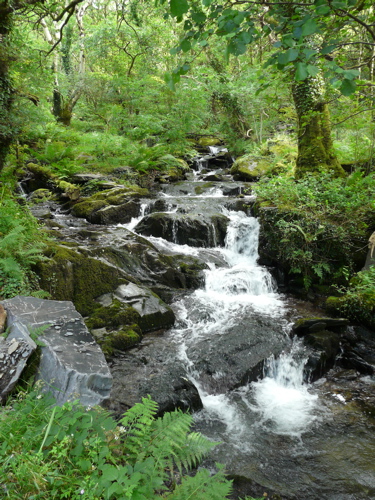 "Crucifying the Ego" is designed to help people confront that which still causes them to identify in some way with the drama - particularly past life karma. The course presents participants with continual confrontational experiences providing constant opportunities to step into the experience of universal, non-identified presence - the "Seer" of all things - and to stay that way. It can bring us right to brink of our own shocking, self realisation, stepping into the void of non identification.
"Crucifying the Ego" takes place at the wonderful Cae Mabon Retreat Centre, in a 100 acre forest in the foothills of Mount Snowdon. Far away from the hubbub of busy matrix life, we'll sit in the stillness of higher vibrations to continually break through into who we truly are.
The work
"Crucifying the Shadow" is no ordinary course and is not for the faint hearted! But having done the previous level Openhand courses with us you need have no fear, because you'll be well prepared for the journey you're about to embark upon.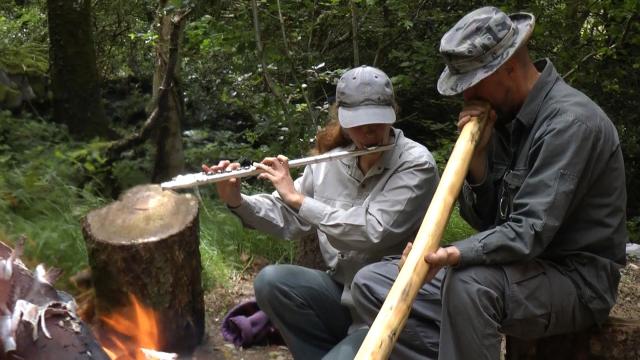 Using guided meditation, self realisation sharings and profoundly moving ceremony, we'll take you experientially deep into humanity's past history and your personal story through it. We'll be exploring where we each came from, how Opposing Consciousness has malevolently influenced our journey and most important of all, how to finally liberate ourselves from that intervention.
Each person will be assisted one-on-one to find and press those hidden inner buttons that still limit. The space will be safely held for you to bathe in that energy, and as required, receive facilitation to dissolve it...
"Your pain is the breaking of the shell
that encloses your understanding.
Even as the stone of the fruit must break,
that it's heart may stand in the sun,
so must you know your pain."
Kahlil Gibran
Following each of these 'breaking down experiences', we will fully reconnect with the lightness, expansiveness and simple joy of the soul, probably at a depth we've not previously experienced. Our connection to Unity Consciousness will likely undergo a profound and lasting shift.
By the end of the course, it will feel as though we have been born again. Indeed, we will have been.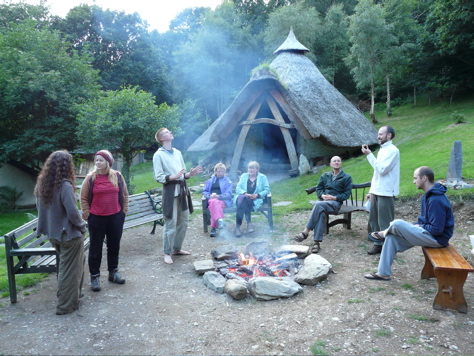 Course location - Cae Mabon
Cae Mabon has a very special energy and is specifically chosen for this course. It is a mountainside retreat centre, with a wonderful cleansing stream flowing though it and held in the nurturing embrace of Mother Earth.
We'll be living in eco-friendly and high energy dwellings made lovingly from natural materials and with minimal outside interference. There's no electricity, telephones, TV or WiFi to obstruct your vibration.
We'll be eating highly conscious and tasty vegan food, and when we've completed our work for the day, we'll happily relax in the surrounding woodlands, around a warming fire or take a well earned dip in the hot tub.
Workshop Facilitators
Chris Bourne: At the age of 40, Chris was involved in a life threatening car crash in which he thought he would certainly die. This precipitated total inner surrender, a rapid expansion of consciousness and reconnection with the absolute - the God within us. He explains "It was as if I was being challenged to surrender every belief and value that I held. The sense of coming home to my true self was joyous and intensely liberating. I felt that in losing what I thought to be myself I had gained everything".

Prior to his awakening Chris had a rich and varied professional career including a Science Masters Degree from Oxford University. It is this synthesis of both profound spiritual experience and grounded scientific understanding which is proving invaluable in facilitating others in their own journey of Spiritual Evolution.

Trinity Bourne: Trinity developed a keen interest in harmonious living from a young age, enjoying a passionate affiliation with the natural world. About fourteen years ago she experienced a profound spiritual awakening opening her heart to the 'truth' about our inherent nature. This led to a compassionate lifestyle of divine service establishing and leading an environmental group preserving local natural habitats, followed by study of herbal medicine, natural nutrition, and holistic therapies.

Over the years she has been taken in hand by higher consciousness through countless profound encounters and meditational experiences to learn the intricacies of multiple dimensions through kundalini activation; removal of energy blockages; astral and out-of-body projections; the subtleties of both unity and separation consciousness, past life regressions including their relevance to our current incarnation.

David Williams: From a young age I remember questioning the seeming reality that was being spoon fed to me. This questioning stayed dormant within until after suffering a period of ill health, I started looking more deeply for answers. This led me on a journey to explore the vast arena of healing arts and spirituality. I soon realised that it wasn't about fixing or healing a particular problem, but discovering why it was there.

By seeming 'chance', I came across an Openhand Newsletter. I felt a deep recognition of truth through the words. That was about 6 years ago, and after being immersed in the work, I am lucky enough to be a part of the team. I am mainly involved behind the scenes, but my sensitivity to energy means I also able to offer support in the movement of energy during courses and workshops. It is my joy to be a part of it.
Administration details
Venue: The course will take place at the wonderful remote mountain retreat centre 'Cae Mabon' in Snowdonia. Check the website for details...Cae Mabon
Cost: The full cost of the course including food and accommodation is £595
Directions: Full directions will be given on booking. To find out more about the location, check the Cae Mabon website for details
Date and Timings: The centre will be available for people to gather from 4pm on Friday 20th July (dinner will be served at 6pm). The course will end at around lunch time on Friday 27th July 2012
Booking:To find out more and to reserve a place, click on this link... click here
or call us on (+44) 01458 830443.
Outcome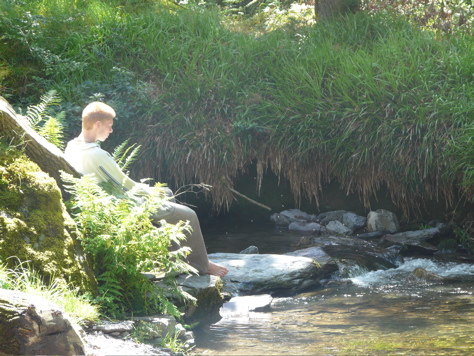 Participants on this course will have already reached the point of no-return in their lives: the place where they realise there is simply no longer any point what-so-ever in being identified with the external drama. It just does not serve anymore to have any slight - even subconscious - attachment to a need for an outcome.
By having the courage to confront our 'stuff' in this way, we have the possibility for a new sense of freedom and liberation, which can stay with us in day-to-day life. If you're yearning to go there, we're ready to help strip you down to nothing. Until you are everything!
Course taster video
To get a taster for the course venue and a degree of insight into aspects of the work, check out this video "Touching the Soul" filmed at Cae Mabon...
To find out more...contact us
***IMPORTANT*** We will respond to your email as soon as possible, if you have not heard from us within 24 hours, check your spam folder!!!
Alternatively call Trinity on (+44) 01458 830443.
16888 Reads