Exploring Sacred Sexuality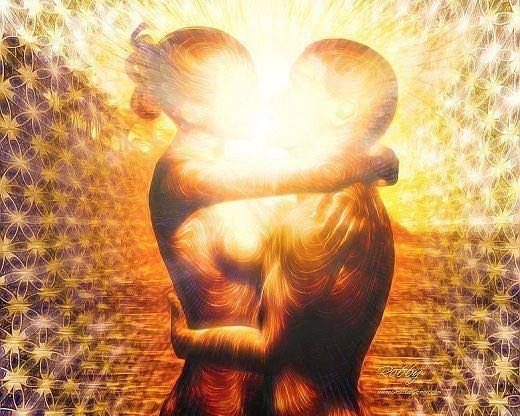 I've noticed Open that you sort of promised a piece on sexuality... I find it unsurprising that is has not come quickly. It affirms to me how hard this work is (and how busy you are). So I'm diving in. Partly the challenge I feel is that (the divine feminine in) )sexuality is so complex - so much more complex than just where to direct energy at orgasm. It is naturally seasonal and cyclical and sort of by definition boundless, oceanic and undefinable when unleashed. But there are so many layers of distress expressed in equally boundless variety: desire and motivationlessness, numbness, pain, freezing, faking, performing, not experiencing orgasm, only experiencing orgasm with specific stimulation, aiming for orgasm, feeling shame, anger, loss, loneliness, nothing, disgust and on.
There are so many stories enmeshed with sexual energy - chastity, seduction, need, completion, victim and abuser. And there are so many histories and dramas roped around sexual energy - relationships, longing, hurt, loss, power, power over and on and on.
The first time I felt sexual energy in its emptiness - in the absence of reptilian distortion - it was such a shock. A divine shock but a shock nevertheless - it was so clear and light: like a mountain stream or light on dew. I had touched this energy within the distorting filters before but not as a separate flow.
Recently with new cycle and another layer of distortion cracked for an exquisite glimpse beyond - experiencing myself and my body as an embodiment of the Goddess. This penetrated to more layers of distortion. Well actually not so subtle at all - all the layers of body shame felt - Its too big, too small, too droopy, too tight, too wobbly, too mean, too much, too tempting, too dangerous, too fucund, too fruitful, much too juicy and boundless.
It is ground shaking to realise anew just how deep in my DNA this has been - just a glimpse of what rises up as this loosens its grip feels literally mind blowing - like it is beyond these dimensions - that's how old the sarcophagus is. And so, so ingrained in this world culture - recently reading Autobiography of a Yogi - there are a couple of female saints but otherwise everything is addressed to the male as is the New Testament in its current form.
I guess maybe the trick is also that we all know this. I sort of felt a shame writing the last paragraph - for expressing something so unsophisticated - so obvious - something about body image - but, yes, my head has known lots of this for years, maybe lifetimes, but to touch on feeling the deeper resonance of where it sits feels irrevocably earth moving.
The process though,the process is the same still. Bringing consciousness, breath, touch, feeling and softening into what I find find there. Bringing consciousness to every subtle fold of skin, each atom and the space within and around. Bringing consciousness to the shamed places especially - my yoni - the vagina, clitoris, cervix, womb, Fallopian tubes, ovaries and my kidneys, bowel, anus, and had I a male form penis and testicles. And breathing. Bringing the breakthrough mediation through every mlimetre of my body - the depths and the surface and allowing what is uncovered to be what it is as it is, what ever it is - a fold of flesh, a feeling, a tingle, a shiver, a howl, a hollowness, an emptiness, a disappeance of sensation - whatever it is it is part of me. So I start there.
Community