Five Gateways Workshop: Berlin 18th/19th Feb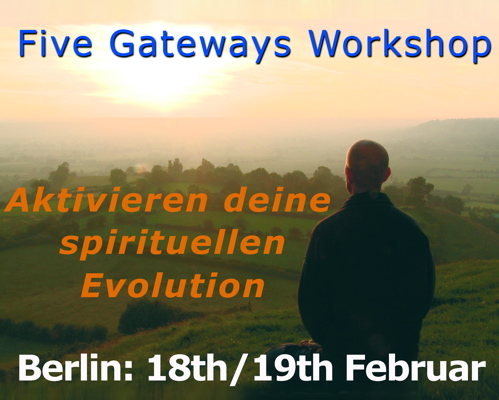 Catalyse your spiritual evolution
Humanity has entered times of profound transformation. With climate change accelerating, natural energy resources dwindling and with our economic stability fracturing, we cannot rely on the future viability of the current system. We must evolve through these challenges by a shift in our own consciousness. We're being invited to go inwards, unravel the restrictions that bind us and unfold into a new reality of spiritually successful living. We can each be a part of that unfolding new paradigm. The way forwards is to go inwards, through the five expansions of consciousness - the "Five Gateways" - leading to our full spiritual evolution...
Workshop highlights
Five Gateways is our level 1 course for people new to Openhand. It may inspire you to do more with us, or it may be all that you need. The main highlights of the course are...
Guidance through transformational self realisation exercises to remove internal blockages, conditioned thinking and karma that hold us back
Energy activation to initiate the next step on your evolutionary journey
Bringing into clear perspective the overall spiritual path to ease struggle, expand your inner peace and unveil authentic beingness
Relating your unfolding to key global events such as climate change, peak oil, financial instability and the changes around 2012
Providing you with invaluable tools, tips and advice for successful day-to-day living and how to become a positive force for change
Many approaches, one destination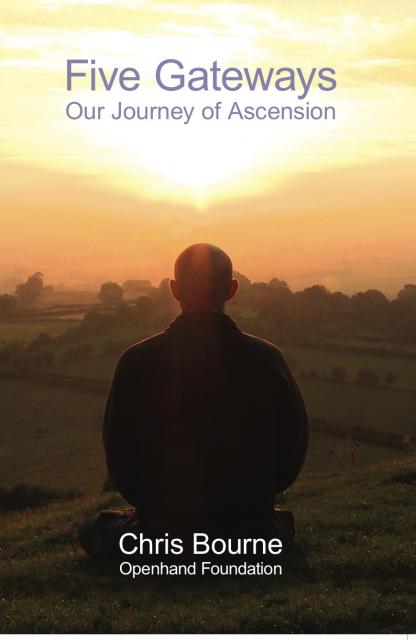 The strands of our old way of living on the planet are beginning to fracture and fragment. The only viable way forwards is a shift in our own consciousness. But with so many different spiritual approaches out there, how can we be sure that what we engage with will lead us to the higher paradigm of evolved living?
Whilst the journey for each of us will be unique, we all tend to have similar experiences at various 'altitudes' on route to the summit. Five Gateways is a profound route-map which although has been followed by spiritual masters throughout the ages, is only now just finding its way into our collective consciousness. The route-map details five internal shifts of consciousness which we can catalyse and thereby accelerate our own evolutionary journey.
This is what Openhand's "Five Gateways Workshop" is all about. We take people on an experiential journey through these life changing expansions of consciousness.

The Work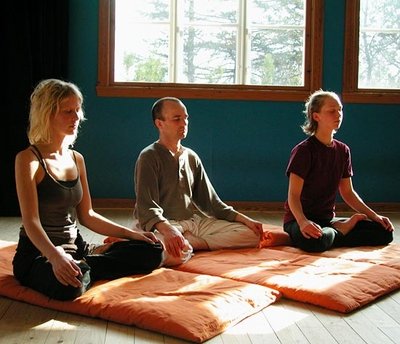 During the workshop, we create a safe and protective environment, accepting you totally as you are. Then using highly evolved meditation techniques combined with powerful self realisation exercises and intuitive questioning, we guide you deep on a journey of self discovery, sinking into presence, dissolving internal blockages and unfolding profound gifts of authentic beingness.
We connect and work directly with the Benevolent Organising Energy of the universe. It helps us attune to our soul and creates synchronistic mirroring experiences to reveal where we are on our path, what might be holding us back and unveils the awesome majesty of our being.
Our approach can carry you directly into the higher energetic paradigm and integrate new energies that can stay with you in day-to-day life. Participants often experience the process as deeply liberating, expansive and evolutionary. Such expansion of consciousness helps realign us with the natural flow of the universe which can lead to a truly successful and sustainable way of living.
The work involves:
exploration of the profound nature of reality combining direct spiritual experience with grounded scientific understanding
self realisation, guided meditations with group and individual interaction
in-depth exploration of the authentic nature of the self including the absolute, the soul, our chakra system and bodily vehicles of expression
energy processing to release internal blockages and dissolve limiting, conditioned thinking
in-depth exploration of the five key expansions including, inner child awareness, kundalini activation, karmic past lives, Enlightenment and Ascension
5GATEWAYS web documentary
The material for the Workshop will be generally based on the content of our popular 5GATEWAYS web documentary which you can view freely here below...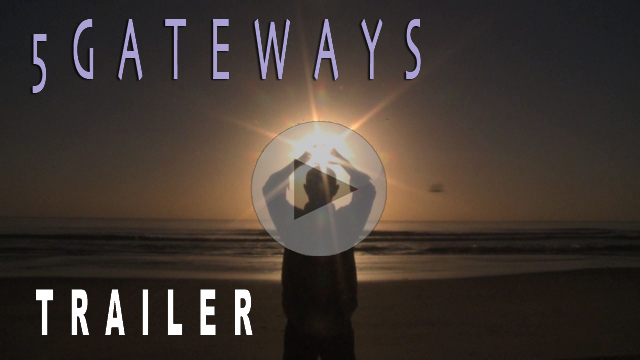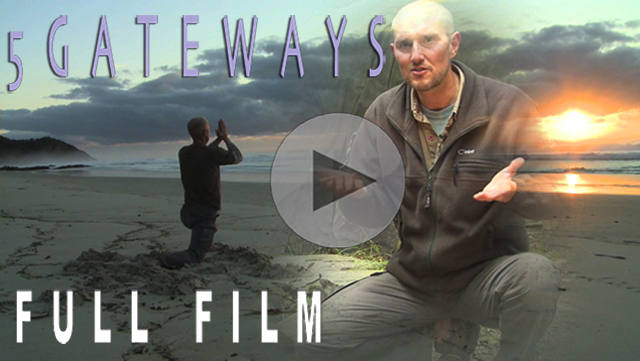 Play trailer
(5 mins)
or full film
(101 mins)





Workshop Facilitators
Chris Bourne: At the age of 40, Chris was involved in a life threatening car crash in which he thought he would certainly die. This precipitated total inner surrender, a rapid expansion of consciousness and reconnection with the absolute - the God within us. He explains "It was as if I was being challenged to surrender every belief and value that I held. The sense of coming home to my true self was joyous and intensely liberating. I felt that in losing what I thought to be myself I had gained everything".

Prior to his awakening Chris had a rich and varied professional career including a Science Masters Degree from Oxford University. It is this synthesis of both profound spiritual experience and grounded scientific understanding which is proving invaluable in facilitating others in their own journey of Spiritual Evolution.

Trinity Bourne: Trinity developed a keen interest in harmonious living from a young age, enjoying a passionate affiliation with the natural world. About fourteen years ago she experienced a profound spiritual awakening opening her heart to the 'truth' about our inherent nature. This led to a compassionate lifestyle of divine service establishing and leading an environmental group preserving local natural habitats, followed by study of herbal medicine, natural nutrition, and holistic therapies.

Over the years she has been taken in hand by higher consciousness through countless profound encounters and meditational experiences to learn the intricacies of multiple dimensions through kundalini activation; removal of energy blockages; astral and out-of-body projections; the subtleties of both unity and separation consciousness, past life regressions including their relevance to our current incarnation.
Organisatorisches
Veranstaltungsort: Der Workshop findet im "Zeit und Raum" - Grunewaldstr. 18, 2.HH, 10823 Berlin-Schöneberg
Zeiten: Der Kurs findet an beiden Tagen von ca. 9:15 bis ca. 17:00 statt.
Kosten: 120 Euro
Anreise: Informationen findet Ihr hier... Zeit und Raum
Gemeinnützig: Openhand Foundation ist eine "not for profit"-Organisation. Alle Gewinne werden in unser Ziel investiert: anderen auf ihrer Reise des spirituellen Erwachens zu helfen.
Buchungsinformationen: Um einen Platz zu buchen oder mehr Informationen zu bekommen bitte diesen Link klicken...klicke hier
***WICHTIG*** We antworten schnellstmöglich auf E-Mails. wenn Ihr nicht binnen vierundzwanzig Stunden von uns gehört habt, überprüft bitte Euren Spam-Ordner!!! Alternativ könnt Ihr Chris unter (+44) 01458 830443 anrufen.
Outcome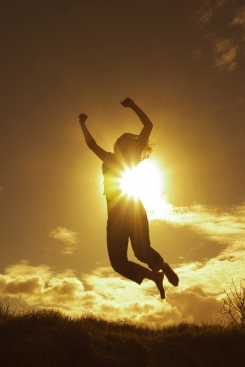 It is no accident that amongst all the turbulence going on across the planet right now people are waking up in increasing numbers. The synchronistic situation seems perfectly configured to facilitate this. But we must detach from the old ways and realise a new authentic way of being - one that is totally true to ourselves - if we are to survive and prosper in the times ahead.
Make no mistake, we will each be challenged by what lies in front of us, but here at Openhand, we have witnessed through countless real life experiences, those who take their own evolution and future sustainability back into their own hands, will find safe passage through the difficulty. By unfolding through the Five Gateways, we realign with our soul, find totally authentic beingness and in so doing, discover that the universe supports our every step.
Course feedback
"I have to say that I'm still "buzzing" after last weekends course, it was a real challenge to come back to work on Monday! I want to thank you for so many things, for assisting in the internal energy shift, for reminding me of the powers of self awareness, for increasing my inner smile to such an extent that I left the course laughing on both days and to be such a perfect example of oneness, I have been truly inspired. My life has been full of meetings with spiritual leaders, so called experts in the field and it was so refreshing to be in the company of someone who is living completely and wholly in their truth." Kiran
"Just to say an enormous thanks for your efforts running the recent Openhand course I attended. I was literally blown away by the incredible energy and I don't know which I enjoyed more, learning and working through the exercises or meeting so many wonderful people. The effects have been nothing short of profound on my own personal growth and I am looking forward more than ever to getting involved with upcoming events and also experiencing more of your incisive understanding." David
"Thank you for a wonderful workshop! I thank my guiding Angels for leading me to it! I thank you for you gifts of healing and your guided wisdom, they resonated deeply. I thank you for bringing me back to a state of peace when the last few months have been filled with much turmoil. Thank you for helping me listen to my soul over the chatter of my ego. Thank you for your patience and understanding." Caroline
It's all about the Energy!
Here is some feedback and sharing from our last course...It's all about the Energy!
A final reminder about the Booking Info:
To book a place or to get more information, click on this link...click here
***IMPORTANT*** We will respond to your email as soon as possible, if you have not heard from us within 24 hours, check your spam folder!!!
Alternatively call Trinity on (+44) 01458 830443.
16700 Reads