Gateways Seminar/Workshop: Malta 12th-14th Nov
Our evolution has reached a vital crossroads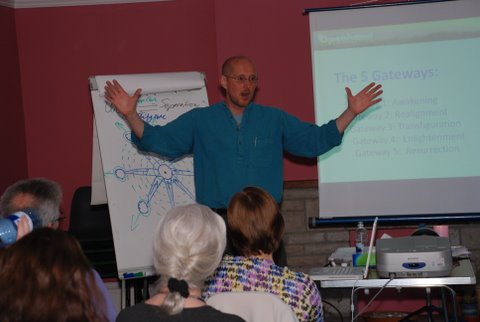 A Spiritual Evolution is happening all across our planet. The shift of human consciousness is breaking apart the old world values. The very fabric of society is fracturing. We're being beckoned into a higher vibrational reality based on unconditional love, joy and mutual respect for all life. It is a miraculous new paradigm that exists here and now all around us.What will the changes mean for you? How can you join the new paradigm? These questions and many more will be addressed in this 2 hour seminar at the Wheel of Life Harmony Centre Msida in Malta on Friday November 12th. It will be followed on the 13th/14th of November by a two-day experiential "Five Gateways Workshop" in Dingli...
Five Gateways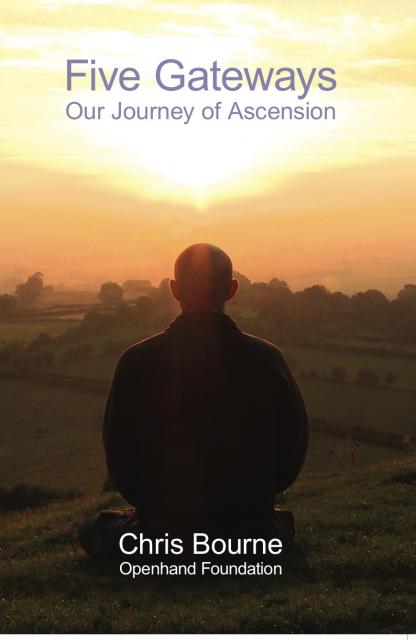 As the very fabric of society fractures around us, people in all walks of life everywhere are waking up and questioning the very nature of reality. Climate Change, financial instability and dwindling natural resources are calling into question the very building blocks we have founded our lives upon. What is the way through all of this confusion and difficulty? We believe passionately that the only way forwards is to go inwards, unravel the restrictions that bind us, find a new sense of true self and allow lightness of being to carry us up through the darkness into a bright new beginning.
During the Five Gateways Seminar and Workshop, we will be providing (from direct first hand experience) an invaluable and profound 'route map' through the various transitions that we believe each of us will take on our journey of Ascension. These are five powerful expansions of consciousness previously known as "initiations" and now called "Gateways". Quite simply, we believe the "Five Gateways" to be the blue print for our Ascension.
The main highlights of the seminar are as follows...
Making sense of our spiritual unfolding; why our lives are being influenced as they are and how to smoothly ride the transitions
Expanding our insight to the profound nature of reality, unleashing transformational energies to catalyse our evolution
Providing tools, tips and advice to release internal blockages, conditioned behaviours, limiting thought forms and karma
Relating our transition to global events including 2012, the credit crunch, peak oil and climate change bringing increased inner peace
How to become a positive force for change, assisting in the evolution for the benefit of ourselves and all life
In overview, the seminar combines profound spiritual experience with grounded scientific understanding to debunk and demystify.
Seminar Format
The outline program for the Seminar is:
19:00pm Doors open
19:30pm Seminar starts
22:00pm Close
Five Gateways Workshop
The seminar will be followed by a two-day experiential "Five Gateways Workshop" on Saturday and Sunday 13th/14th November from 09:30 - 17:00 on both days taking place at Dingli in collaboration with Work and Harmony Co-operative. It's purpose is to help integrate the teachings of the presentation at a profoundly deep and personal level.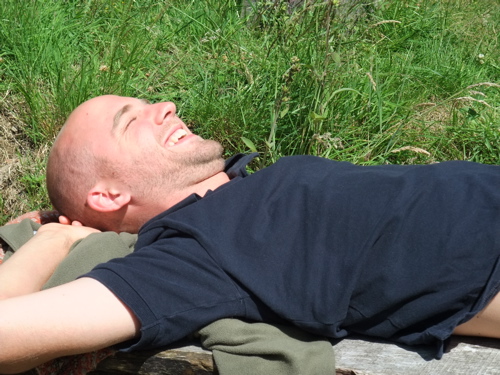 During the workshop, we create a safe and protective environment, accepting you totally as you are. Then using highly evolved meditation techniques combined with powerful self realisation exercises and intuitive questioning, we guide you deep on a journey of self discovery, sinking into presence, dissolving internal blockages and unfolding profound gifts of authentic beingness.
We take you directly into the higher energetic paradigm, a consciousness that can then stay with you in day-to-day living and guide you on a pathway of authentic destiny - the lives we were always meant to live. Participants experience the process as deeply liberating, expansive and evolutionary.
Seminar/Workshop Leader
Chris Bourne: At the age of 40, Chris was involved in a life threatening car crash in which he thought he would certainly die. This precipitated total inner surrender, a rapid expansion of consciousness and reconnection with the absolute - the God within us. He explains...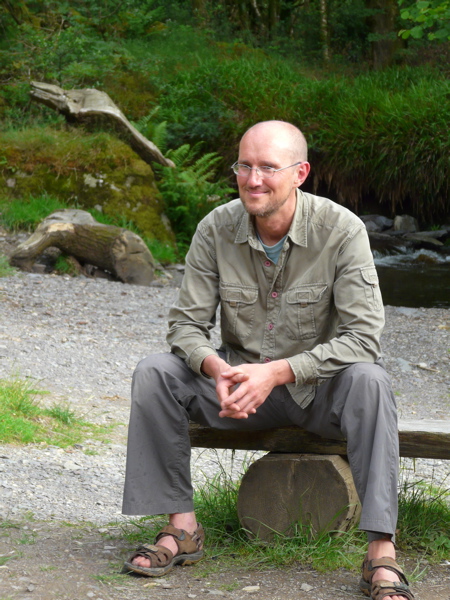 "It was as if I was being challenged to surrender every belief and value that I held. The sense of coming home to my true self was joyous and intensely liberating. I felt that in losing what I thought to be myself I had gained everything.
In the years that followed, I found myself being divinely guided through the five key expansions of consciousness I have come to know as the "Gateways of Light". In so doing, I have been provided direct first hand experience of the transitions so that I may share this vital information with others. I now know this to be the central purpose of my incarnation."
Prior to his awakening Chris had a rich and varied professional career including a Science Masters Degree from Oxford University. It is this synthesis of both profound spiritual experience and grounded scientific understanding which is proving invaluable in facilitating others in their own journey of Enlightenment.
Administration details
Date and Timings: The evening seminar takes place on Friday 12th November at Msida in Malta from 19:00 - 21:30
The weekend workshop is at Dingli on Saturday and Sunday 13th/14th Nov from 09:30 - 17:00 both days
Costs: The Seminar cost is 5 Euros on the night. The Workshop is by donation basis with meal included
Further Information: For more info, directions and to book the Workshop in advance, contact Godwin Genovese in Malta on telephone: 99442944 or by email: flowtogether@gmail.com
For Five Gateways info:please email trinity@openhandweb.org
Feedback
We're receiving very positive feedback for the Seminar and Workshop from groups around the world. Attendees are quickly realising this is not just a seminar, but a transmission of catalysing energy. Here is what the organisers of the UK National EFT conference in March 2010 had to say...
"The cherry to add to the icing was the guest speaker, Chris Bourne, whose talk on the planetary shift of consciousness occurring around 2012 was jaw-droppingly, goose-pimplingly, spine-tinglingly...well, you get the picture and I would not and could not undermine his talk by summarising it. Therefore, I can only suggest that you buy his book 'Five Gateways' of which his latest version is out at the end of May, and perhaps check out the seminars and courses Openhand run"
And here are some typical comments about the "Five Gateways Workshop"...
"I have to say that I'm still "buzzing" after last weekends course, it was a real challenge to come back to work on Monday! I want to thank you for so many things, for assisting in the internal energy shift, for reminding me of the powers of self awareness, for increasing my inner smile to such an extent that I left the course laughing on both days and to be such a perfect example of oneness, I have been truly inspired. My life has been full of meetings with spiritual leaders, so called experts in the field and it was so refreshing to be in the company of someone who is living completely and wholly in their truth." Kiran
"Just to say an enormous thanks for your efforts running the recent Openhand course I attended. I was literally blown away by the incredible energy and I don't know which I enjoyed more, learning and working through the exercises or meeting so many wonderful people. The effects have been nothing short of profound on my own personal growth and I am looking forward more than ever to getting involved with upcoming events and also experiencing more of your incisive understanding." David
"Thank you for a wonderful workshop! I thank my guiding Angels for leading me to it! I thank you for you gifts of healing and your guided wisdom, they resonated deeply. I thank you for bringing me back to a state of peace when the last few months have been filled with much turmoil. Thank you for helping me listen to my soul over the chatter of my ego. Thank you for your patience and understanding." Caroline
Find out more or book a place: contact Godwin Genovese in Malta telephone: 99442944 or via email flowtogether@gmail.com or trinity@openhandweb.org
19754 Reads