Letting go of Perfectionism on the Path...A Personal Exploration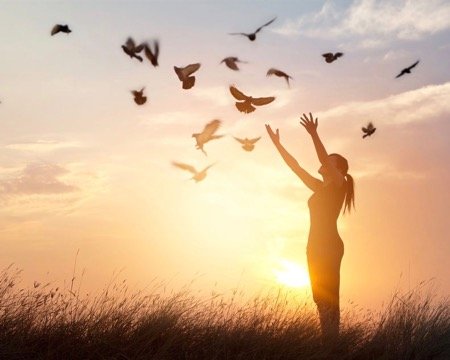 As I sit here, I hear the songs of birds and the scurrying of squirrels as they leap from the limbs of the trees. I wish I could say how peaceful and serene it feels, however, what stands out more strongly is the banging, smashing sounds of dismantling happening nearby...pieces of wood being torn off a children's playground and thrown into a scrap pile a few yards away...BANG, BANG, smash, thunk...and I wonder why I am sitting here, in THIS spot? What is this here to show me? And then it becomes clear...I have been contemplating what it means to be hard on myself, what creates that harsh inner critic? Is there any truth in it?
Self-Criticism
Maybe you know that particular inner voice...the one that picks and prods, finding weaknesses and issues to be corrected or at least hidden from view. Yes, I imagine that anyone who has turned attention inside and witnessed the flow of chatter within, will surely be familiar. In the background now, I hear the chainsaw's high pitched whirring as it cuts away what is no longer wanted. Hearing those words play back within me..."no longer wanted", I see the inner fragmentation of Self into piles of acceptable and unacceptable parts. Underlying the division seems to be an unspoken story that goes something like this...
"If only I can destroy these faulty - misshapen, unpopular, trouble making - parts, THEN I would FEEL ok inside - I would be worthy, loveable, and acceptable to others (to myself!)
Discarding Ourselves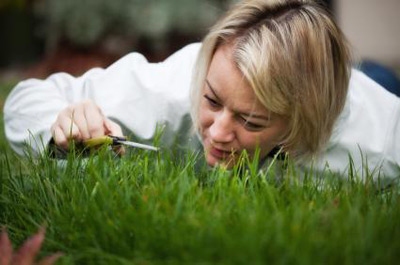 I watch as the parts are thrown into a wheelbarrow and rolled to a large trailer labeled "WASTE". As I relate to the inquiry at hand, these question arise...What is being "wasted" in this Self dissection? How was it determined what "should" be thrown out and what should be kept? Who determined what has value and what doesn't? How can one be whole if one is split into pieces; pieces of which one would like to destroy or at least suppress from awareness?
Perhaps we can begin unravelling this by looking at our "shoulds".
Our Personal Bag of Shoulds
Recently I made a list of all the "shoulds" that have rolled around inside me on any given day...and EASILY filled a page with what I "should" be doing, being, becoming, making, earning, knowing, feeling, accomplishing, thinking. Mixed in all those "shoulds", there are authentic soulful impulses to engage, create, connect for the sake of the experience and expression of the qualities of Soul ... not to gain love, worthiness or acceptance but to emerge from the place where these qualities are inherent and express just for the sake of it. However, from the place of "should", each one becomes an ever higher bar to reach, a more perfect version of me to attain, before I have value.
What do I (on some level) hope to gain from meeting all these shoulds? Love? Worth? Acceptance? Yes, indeed. Not consciously, but still, yes. Deep down it's not even the love or acceptance of others that is truly yearned for...though it may appear so...it is to know love, acceptance and worth within. All these expectations I picked up along the way, were the way I was taught to love and accept myself...conditionally. Not whole heartedly, not for just how I am in this moment, not in times of sensitivity, not in times of shyness, not in times of forgetting, not when I made a mistake, not when I don't know, not when things are messy, not when I say it wrong.
This shaping by our culture, our families, our society, is not anyone's fault. Each person is always doing the best they are capable of AND let us remember that in the big scheme of things, our Souls are drawing the situations, environments and people that stir up our sense of limitation, and provide the opportunity to determine who we are through it. So let's continue to dive in and see what's there, feel any sense of blame, anger, sadness towards those who may have contributed to our experiences AND THEN open our hearts to see through the situation and why we drew it in the first place.
Discovering the Divine Purpose of Your Incarnation
How do Perfectionist tendencies show up?
I have witnessed that perfectionism may present as an internal pressure to perform and "get it right", a debilitating sense of self doubt and even a fear of taking any action. Externally, we may reject those people, situations, and ways of being that display our own rejected ways of being, or that urge us to bring forth a way of being that we have judged and abandoned. There is, at the core, a Self Rejection, a sense that "I am not ok as I am, but if I get it perfect, then I will be acceptable/loved/worthy." We may become hyper vigilant, working extra hard to get everything as "right" as possible - to perfect and leave no opening for criticism or "failure". Alternatively, we may not try at all, so in fear of our imminent failure and the idea that others will witness it. This may cause us to fight our own impulse to take action, to step forward. This might look like timidity, or a case of always taking a support role, rather than a lead. Other times it may show up as obstacles (like illness, obligations, finances) that are subconsciously created to avoid being seen or fully expressing.
I can remember being in a mixed group of people on a retreat a number of years ago, and being asked to go grab some jugs of water. My mind began playing all of the possible ways I could get it wrong, all of the possible ways that others might criticize the choice I made. I needed to make the "right" choice. I needed to do it perfect in order to avoid the pain of other's criticism. I literally stood in the water aisle for 10 minutes, frozen, panicked and eventually "saved" by another of the group coming over and quickly and without issue, grabbing what we needed. This was illuminating (and awkward)! I never had realized just how imprisoned I was by the underlying pain.
Our Inner Critic is Trying to Help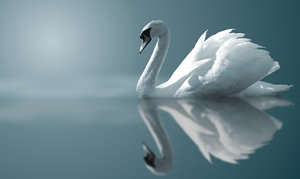 It seems to me that inner criticism is rooted in a natural aspect of the Soul - that of self- reflection, self-inquiry and observation. However, it has become distorted and gone into overdrive to prevent experiencing the underlying feelings of inadequacy, incompleteness, being unloveable, unnecessary etc. How does harshly criticizing oneself actually protect from the deeper pain?
The criticism gives a sense of control - if I can see it about myself and point it out to myself or others, then I can not be surprised by any sense of external criticism that will touch the core pain. Alternately, I may protect myself from the pain by covering all of my bases, making sure there are no mistakes and my inner critic is sure to keep driving me toward this end. Wow! This realization blew my mind! How much effort I had been exerting so that I wouldn't feel the underlying inadequacy.
Of course, we all know it is one thing to realize something intellectually, it is another to experience the realization by touching this core pain. This initial step should not be discounted though! It's huge to realize the ways we have circled around our pain.
Welcoming and Reclaiming Ourselves
When the realization emerges that we have been avoiding our pain by seeking to be
perfect or by being very critical of others or ourselves, there is only one way I have found to really move through it and that's to enter the place we are afraid of feeling. What would it feel like to just let yourself BE? However that is in the moment - even if, consequently, you feel as though you are falling apart, coming unglued, unable to maintain the facade? What is falling apart but the sense of who you thought you were? What might you find in the place where you can no longer hold it together?
This also means, we are invited to be at home with all of the "unwanted" parts. When we can reclaim these unwanted parts, we are reclaiming aspects of our Soul. We are coming home to ourselves, at home within ourselves. Every unwanted part is an important part. Maybe there's a part of me that feels "I mess everything up" - in feeling this fully, I become OK with messing things up, and reclaim the part of me that takes risks, that moves forward without knowing what will ultimately be. This doesn't necessarily come easily - these patterns are often pretty ingrained. It's essential to feel what happens internally. Open to the tightness, let it tell you what the source is. If it is supportive, ask within " what am I believing about myself right now?" Perhaps things such as: "I am worthless", "I don't matter" "I wish I could disappear". Feel into what these beliefs do inside. What does worthless feel like? What does it feel like to be invisible? Let the feelings arise and express with them. That could be the eruption of sound, movement, tears, punching a pillow, writing or anything else that feels right to you in the moment. The expression of the feeling, helps you to become as One with it.
This means there is no one there pushing the feelings away, there is an allowance of whatever is arising. From that place, the "shoulds" can not hold you because you are open to feeling whatever comes your way. You know it won't kill you. You know it won't destroy you. Feeling it will only break down what you never were anyway. Feeling it will allow you to reclaim the piece of yourself that is ready to be welcomed home.
For more details on the Openhand process for working with subconscious trauma and karma, read more here...
9 step spiritual healing process for dealing with subconscious karma
Deep Inner Nourishment
In concert with processing and diving deeply into our fears and attachments, it is just as important to balance this with Self-love and Self Compassion. Perhaps a walk, connecting with nature, time with close friends, family or pets, a warm bath, a delicious meal, or a cup of tea with one or more herbs like lavender, rose or chamomile - all of which are emotionally uplifting, calming and heart-opening.
Embrace Yourself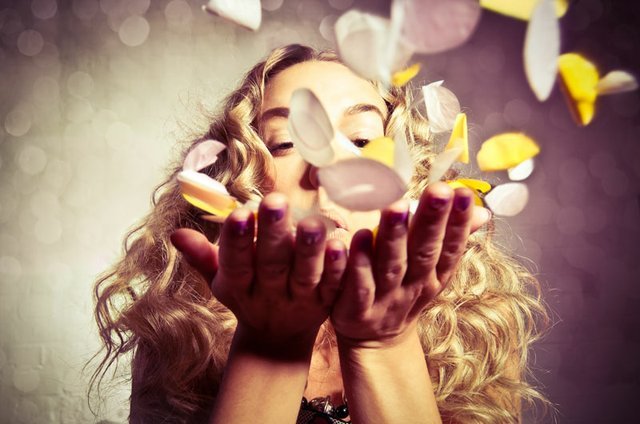 Most importantly, to what degree can you embrace who and how you are right at this moment, with all the messy, supposed imperfections? There is something truly beautiful that happens when we stop trying to fit, or get it right. There is a relaxation inside, a sense that I am ok and you are ok too, just as we are. You may notice that as you embrace yourself more fully, you can more fully embrace others. For me this comes most easily when I have attention centered here with me. This means, I am most attentive, not to what I perceive others would need or prefer from me, but to what I feel and how I feel to be in the moment. Yes, this may take me into uncomfortable places inside, but in those places are the buried aspects of myself that I have been avoiding. In touching these places, I can cease shaping my life to avoid these places and with that comes a deep sense of freedom.
What in existence is truly perfect? And who holds the scale of perfection? Everything is in a state of evolving. Perhaps it can be said that, at the root of our drive for perfection is a yearning for greater harmony, alignment and Self expression. Can we both love who and how we are now AND continue to have the courage and self-honesty to face the challenges we meet on the path? I observe this synergy has the potential to bring a deep sense of inner contentment while staying in touch with the will to confront the friction and blossom our potential most fully.
What's your experience? This is just one perspective - a view from my experiences. I would love to hear how this shows up for you, as well as your insights and realizations!
With love,
Jen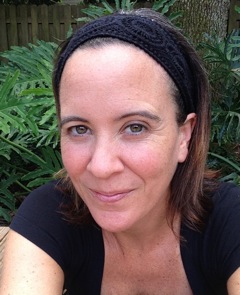 Jen is an accredited Openhand Facilitator based in the USA. She has highly skilled empathic qualities, able to intuit and feel what's shifting internally for the people she works with - it helps them quickly break through inner blockages and karma. Jen's energy has a very angelic quality to it.
Find out more from here personal website...SOUL RADIANCE
You can read her facilitator biog and connect here...Jen's Biog
639 Reads