5D Shift Intensive: HELSINKI, 9th-10th September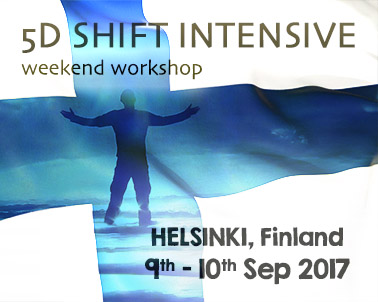 The most incredible shift of consciousness is taking place all around us, for which we get a front row seat. But the key is to separate the movie from the drama. We're currently living in two worlds not one: the old 3D paradigm is in terminal decline, due to excessive exploitation. The pristine new 5D paradigm is emerging steadily from the dross of the old. It's a powerful shift of energy that is available to us all, here and now, in our daily lives: in our relationships, our careers and general living circumstances. In this seminar, we promise not to lecture at you; instead we'll help you feel, emotively and passionately, the shift, as an integral part of your soul. Then be inspired to ride the wave through your daily life. It's simply unmissable.
This 5D Shift Seminar advances the work Openhand has already undertaken in Finland.
It is profound energy work, that will connect with you exactly where you are at now,
to catalyse your next evolutionary leap. We very much look forwards to seeing you again!
Seminar highlights
A message is severely limited if you can't truly feel it in your being. I am much more interested in initiating a shift in consciousness. It's not about telling you my truth, but activating your own truth - from where you are right now - that you can truly feel within. That's the overall approach of this seminar.
The main themes covered are:
Sharing higher dimensional insight into the mechanism of the Great 5D Shift, that you may feel within, so as to inspire your own alignment with it.
Making sense of your spiritual unfolding: why your lives are being influenced as they are; to understand the bigger picture, and thereby smoothly ride the transitions in day-to-day life.
Providing profound tools, tips and advice, to inspire the release of internal blockages, conditioned behaviours, limiting thought forms and past life karma.
Relating your transition to global events from financial instability to accelerating climate change, that you may become a positive force for change.
How to transcend the limiting confines of the merely physical, to expand into the profound divinity that you are, thereby unleashing miracles and magic into your life.



Openhand Seminars are never about speaking at you, we're sharing a heartfelt perspective;
we're resonating a vibrational frequency, to help reveal YOUR truth,
by unraveling inner density and expanding higher consciousness.
Guided by Higher Dimensional Bridge - "Open"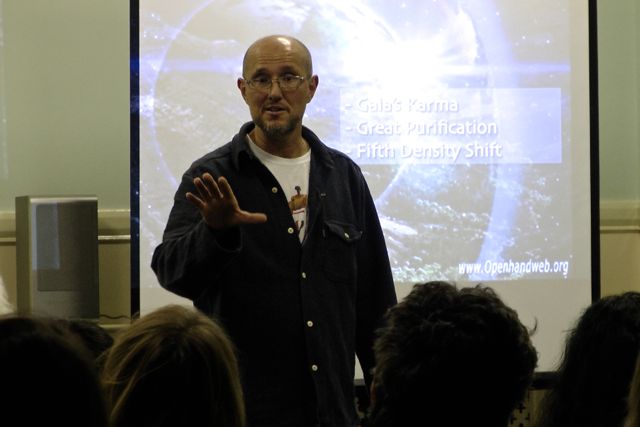 Open, who developed the Openhand Philosophy, works as a Catalytic Bridge into higher dimensions of consciousness. His approach is to use intuitive meditation techniques, and self realisation exercises to align you with your soul. He is skilled at activating one's Higher Self and removing karmic past life blockages. He can help you attune the authentic frequency of your being. Participants find themselves dropping into the profound nature of who they truly are; an experience which then infuses beneficially into every facet of their lives.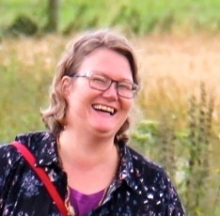 Emilia Juusola based in Helsinki is the lead organiser for this event. She's responsible for bringing the course to Finland and is the main point of contact for all info.
Emilia is also an accredited spiritual facilitator on the Openhand Facilitator Program. Emilia is a gifted empath, able to feel and activate people's karmic blockages. As well as taking care of bookings and your general needs, Emilia will also be acting as the support facilitator at the event.
For all info, contact... emiliajuusola@hotmail.com
The Openhand Work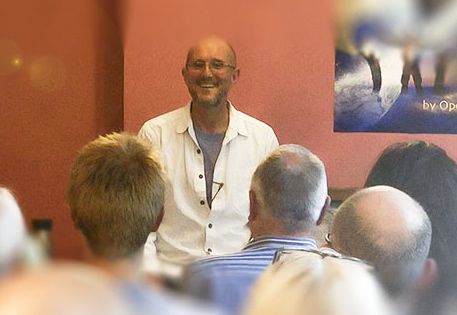 Openhand has been helping inspire this planetary shift of consciousness for fifteen years now, working both with individuals and groups in many countries around the world.
We're carefully harnessing the Benevolent Organising Energy of the universe, surrendering to the natural flow of the moment. Operating in this way, we help catalyse internal shifts of consciousness in people by breaking down blocked energy and activating their inner light.
"I'll be greatly looking forwards to visiting everyone in Helsinki once more. We've had some major breakthroughs previously - I'll be working to advance your personal journey deeper and further. It'll be a profound pleasure to meet with you again!"...Open
Introducing the 5D Shift Project
Here's our recent video providing an overview on Openhand's newly released "5D Shift Project"...
Administration details
Venue in central Helsinki: The Weekend 5D Shift Intensive will take place at the Era Nova Bookstore. Full details...Era Nova
Timings: 9th/10th Sep - 2day Intensive, 9am-5pm both days
Price: The full price of the 2day Weekend Intensive is Euro 155.
Accommodation: For info in inexpensive accommodation, contact our local organiser: emiliajuusola@hotmail.com
Travel: The venue for the work Era Nova is situated in central Helsinki, served by major airport, trains and buses. Contact our local organiser for info: emiliajuusola@hotmail.com
Not for profit: Openhand is a not for profit organisation. All surplus revenues are reinvested to facilitate our objective - to help others in their journey of spiritual awakening.
Booking info: To book a place or to get more information, contact our organiser Emilia: 040 584 6 138 email: emiliajuusola@hotmail.com
***IMPORTANT*** We will respond to your email as soon as possible, if you have not heard from us within 24 hours, check your spam folder
Not-for-profit: Openhand is a not-for-profit organisation dedicated to the upliftment of mankind through the sharing of this unique philosophy.
Outcome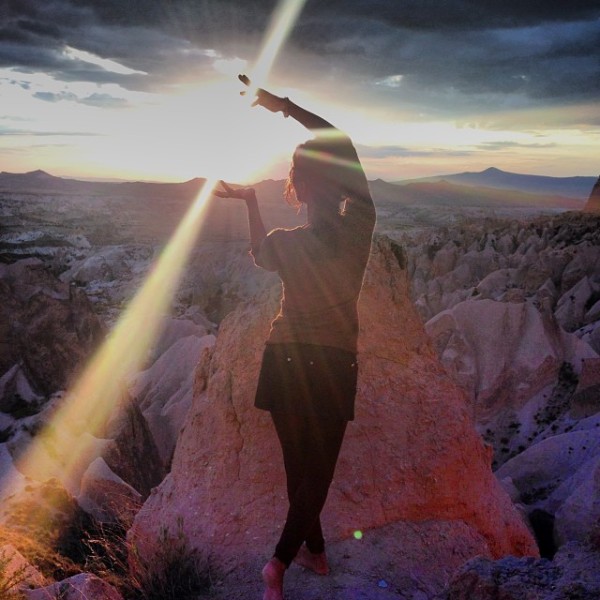 The World is undergoing monumental change. Increasingly people are seeing their lives being affected by the breakdown of the old reality. It's challenging our careers, relationships and every aspect of living. But there is a phenomenal opportunity to thrive and prosper through this transition. It's by confronting every single moment, looking for the Breakthrough of Soul.
When you know where and how to look, your life will transform in the most mystical and magical of ways - it's as if the whole universe comes to support your every step, into a bright new paradigm of being.
That's the incredible opportunity that the Openhand Work represents - it's a chance to seize every moment in a positively productive way and shine the light of your soul through it. In so doing, you build the most miraculous reality for yourself and inspire those around you.
It's the transformation humanity is truly looking for.
Those Booking details again:
For full info on pricing and to book a place, contact Emilia Juusola our organiser for the event...
Tel: 040 584 6 138 email: emiliajuusola@hotmail.com
***IMPORTANT*** Emilia will respond to your email as soon as possible, if you have not heard from her within 24 hours, check your spam folder.
Where will you be?
2165 Reads