Openhand Gateways Seminar: Glastonbury 26th Nov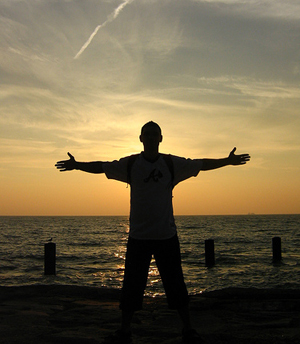 Our evolution has reached a vital crossroads
A powerful Spiritual Awakening is happening to people across our planet. We are ascending into a higher vibrational reality based on unconditional love, joy and mutual respect for all life. It is a miraculous new paradigm that exists here and now all around us.
What will the changes mean for you? How is your life already being effected? How can you join the new paradigm? These questions and many more will be addressed in this 2 hour seminar on 26th November at the Town Hall in Glastonbury, UK...
Global instability
Whilst this magical transition is happening all around us, at the same time many are still locked in the old reality believing erroneously in our separation from all things; that we need to struggle, control or manipulate in order to satisfy conditioned behaviours, illusionary desires or falsely perceived needs. It is an outdated reality sustained by fear. It is one which cannot persist indefinitely.
This imbalance between the two opposing energies is causing major instability. The increasing polarity between the two forces is fuelling great unrest across our planet in many diverse ways including global warming, the financial credit crunch, peak oil, increased insecurity, disease and poverty. No one is exempt the effects. Our economy, livelihoods and even the fabric of society itself are in imminent danger.
So what is the way forward through all this? What is the guiding plan of Benevolent Consciousness? Is it all meant to happen? How can you ride the changes and align with the natural evolutionary flow? During this 2 Day, Openhand Gateways Seminar, we will help make sense of the unfolding events and consider the underlying synchronistic patterning which strongly suggests we are being guided inwards and thereby forwards to our Ascension.
Gateways of Light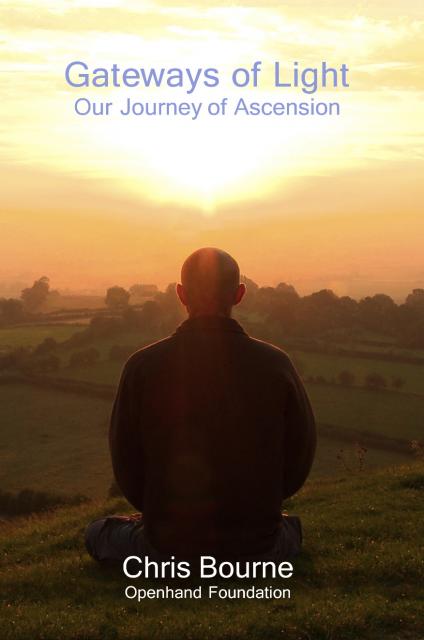 The principle vehicle for our work is an invaluable and profound 'route map' through the various transitions that we believe each of us will take on our journey of Ascension. They are five powerful expansions of consciousness previously known as "initiations" and now called "Gateways of Light".
The seminar will bring into clear perspective what these transitions are all about, how to know where you are on the journey and thereby make sense of why and how your life is being effected in the way it is...
"We can choose to deny our destiny but we can't change it!"
In realising exactly what is going on for us, we can ease and facilitate those transitions in our lives and accelerate them for our own and the greater good.


The work
We observe through the synchronistic patterning underlying all events that a Benevolent Guiding Consciousness is extending to us an open hand of friendship helping us break the shackles of limitation. "Openhand" is the name we give to this guiding consciousness.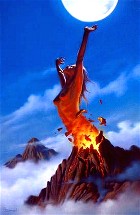 In our work, we connect to this energy and harness it which can benefit people in three principle ways:
It helps us attune to our soul reminding us who we really are
It removes inner distortions and blockages which veil our inner light
It catalyses and accelerates our ascensionary process
During the seminar, we will take an in depth look at each of the Gateway transitions and consider what they are about and how they influence us in our daily lives. Just as in child birth, it can either be an extremely painful experience or, with prior warning, good preparation and application of the right techniques, it can be a profoundly magical one too!
Seminar leader
Chris Bourne: At the age of 40, Chris was involved in a life threatening car crash in which he thought he would certainly die. This precipitated total inner surrender, a rapid expansion of consciousness and reconnection with the absolute - the God within us. He explains "It was as if I was being challenged to surrender every belief and value that I held. The sense of coming home to my true self was joyous and intensely liberating. I felt that in losing what I thought to be myself I had gained everything".

Prior to his awakening Chris had a rich and varied professional career including a Science Masters Degree from Oxford University. It is this synthesis of both profound spiritual experience and grounded scientific understanding which is proving invaluable in facilitating others in their own journey of Enlightenment.
Format
The event is taking place as a part of the "Glastonbury Positive Living Group" series of seminars at the Glastonbury Town Hall. The outline program is:
7:00pm Doors open
7:30pm Seminar starts
9:00pm Social and refreshments
10:00pm Close
Outcome
In recent times Openhand has truly come of age. Like others, we have been sanctioned by higher consciousness to help channel in the energies of Ascension to assist those who are ready to unfold and follow their destined pathway.
Participants in our work and approach are discovering profound benefit in their lives and accelerated self realisation. There is a quickening happening around us and those who are meant to evolve are doing so rapidly by going inwards and peeling away their distortions.
A window of opportunity is currently open to us. Our aim is to help as many as possible take advantage of this miraculous new dawn.
Administration details
Date and Timings: The seminar takes place on Wednesday 26th November in Glastonbury at 7pm
Venue: The Positive Living Group, Glastonbury Town Hall, Magdalene Street, Glastonbury, Somerset, BA6 9EL
Cost: The cost is £5 and £4 with concessions (please ask on the door)
Further Information: For more info, call Openhand on 01458 830443 or Liz Josey on 01458 833128, email elizabethjosey@yahoo.co.uk
25566 Reads