"Openhand NewYear Retreat": Glastonbury 29th Dec-1st Jan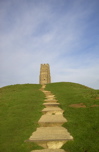 Spiritual Healing Retreat to revitalise and rejuvenate for the New Year
The "Openhand New Year Retreat 2007/2008" provides the perfect opportunity for us to recharge our batteries, detoxify body and mind, reconnect with the essence of our soul and renew our commitment to our life's journey.
It takes place at the end of the Christmas holiday from Saturday 29th December until Tuesday 1st of January in the magical country town of Glastonbury, a place famous for its holistic healing and deep spiritual interest. Places are limited and the retreat is sure to book out so please book early to avoid disappointment...
Take time for yourself
The busy pace of life these days can often generate internal stress especially during the festive season, which although we may not always feel, impacts in our work lives, our social interactions and our relationships. If the imbalance continues unchecked, it can reap havoc in the way we live and undermine optimum performance of body, mind and spirit.
The "Openhand New Year Retreat" is carefully crafted to help relieve stress, reconnect with the universal life energy and recentre in the essence of our being. In so doing, we can begin the new year more at one with who we really are enabling us to be more confident, vibrant, authentic and true to our unique way of being.
Flexible Program


The program will allow plenty of relaxed breathing space whilst at the same time providing powerful spiritual experiences to help us attune to universal life energy so that we may be better guided in our lives. We will take full advantage of the ancient and highly energetic sites to harness their vitality for maximum personal benefit. This will include welcoming in the new year with a powerful spiritual ceremony at one of Glastonbury's key spiritual locations intended to harness and usher in the new energies guiding your life.
The program will also include the following deeply healing activities:
Openhand Meditation in Movement - a simple to follow yet powerful means of connecting with the soul
Universal Life Energy Attunement - to align with, integrate and follow the way of life that best serves us
Deep tissue body work - to remove energetic blockages, heal and unleash our full physical capacity
Detoxifying diet - to cleanse and rejuvenate
Life coaching and spiritual counselling - to resolve key life issues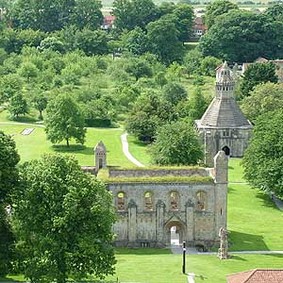 Timings will be flexible and relaxed to allow for the spontaneity of the group energy and responding specifically to our individual needs. A good part of the day will be left free to explore Glastonbury and its spiritual locations, get acquainted with other open hearted people, or just to be still and quiet in our own company.
In the evenings we will sample together the delights of healthy, nurturing cuisine, chat, play music and generally enjoy the dance of life.
Many benefits
Mind and body detoxification - to provide clear inner space for the new year energies to flow
Expanded inner peace - to rebalance, reharmonise and recentre
Increased energy and vitality - to energise us for our daily lives
Greater self realisation - for increased clarity and understanding of life's purpose
Stronger intuitive guidance - to better guide us on the pathway in life that best serves us
Uplifting outcome
Many people have reported the tremendous benefits that the Openhand work has brought to their lives. Whether you've done the work before or not, our life energy attunement and self realisation processes are likely to have a profoundly uplifting effect on you.
Many report expanded inner peace emanating from a greater connection to the source bringing increased clarity in life from the place of deep inner knowing. In this way, we are better able to refocus on our life's journey and follow the path that best serves us.
Healing Waters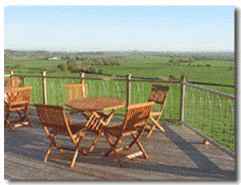 Healing waters is a cosy, nurturing and supportive environment with crystal clear energy providing the perfect facilities for rest, recuperation and self exploration.
Centred on the mythical site Wearyall Hill, its beautiful decked terrace has expansive views across of the Somerset levels and other spiritual sites such as the Glastonbury Tor. Food is organic vegetarian and open to special dietary needs. The Rooms are bright, clear and airy.
Although conveniently located a short walk from the town centre, it is set in a quietly peaceful area. For full details, check the website: www.healing-waters.co.uk
Openhand Foundation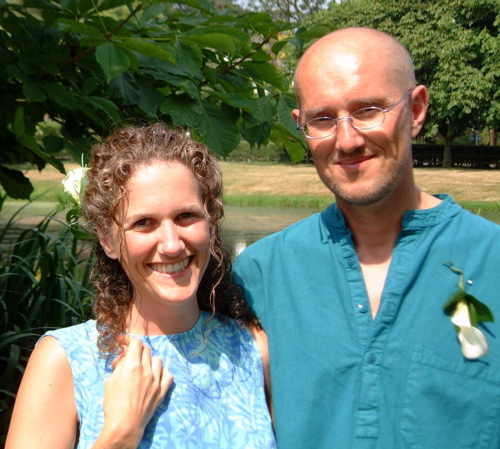 The purpose of Openhand is to help people evolve spiritually and to raise their energetic vibration by dissolving away conditioned behaviour patterns and controling thought forms. In this way, Openhand is helping to release people from suffering in the world and ascend into a magical new reality based on unconditional love joy and respect for all life.
The Openhand tools and practices are provided by 'Openhand Foundation' which is a not for profit organisation lead by Chris Bourne. We are a company limited by guarantee (registered in the UK, company no. 6057370) which means we don't have shareholders and no individual member benefits by taking profit. All surplus revenue is reinvested to facilitate our objective - to help others through their process of spiritual evolution.
Administration details
Date and Timings:The retreat will commence at 2 pm on Saturday 29th December (you may arrive from 1pm onwards). It will end at 2pm on Tuesday 1st January
Venue: The venue is "Healing Waters" in Glastonbury, a place of nurturing, crystal clear energy. Check the website for details...www.healing-waters.co.uk
Cost: The full cost is £295 which includes full board and accommodation. Food will be cleansing, rejuvenating and tasty
Location/travel: Glastonbury is situated 1 hour south of Bristol by road. The closest train stations are Bristol (connected by bus) and Castle Cary (connected by Taxi). The closest airport is Bristol. The address is 1 The Roman Way, Glastonbury BA6 8AB. For full details check the Healing Waters website...click here
Booking:To book a place, click on this link... click here
For more information call Trinity Bourne on +44 (0)1458 830443.
Feedback
I would like to thank Chris and Trinity from the bottom of my heart for organising and facilitating the Openhand Easter Weekend. The work we did on the retreat was truly transformational and really empowering. I have been on many spiritual retreats in the past, but nothing quite like this. I would absolutely recommend the retreats to anyone who is seeking to find their true self amongst all the humdrum of modern day life. Chris's method of drawing from many Ancient Spiritual Practices and combining them with the energy of modern music and films is just so amazing. I can honestly say it moved me profoundly and we also had such fun!!!! Anne
Thank-you for an amazing 4 days with Openhand. I went through so much and have come away with a sense of what it means to surrender completely. I also have a connection with who I really am and I feel a stronger person as a result. I have had lots of realisations both there and since returning. I feel I have taken a huge leap forward on my spiritual path and really opened up my heart. Anya
Just to say an enormous thanks for your efforts running the recent Openhand courses I attended. I was literally blown away by the incredible energy and I don't know which I enjoyed more, learning and working through the exercises or meeting so many wonderful people. The effects have been nothing short of profound on my own personal growth and I am looking forward more than ever to getting involved with upcoming events and also experiencing more of your incisive understanding. David