Openhand Unity Gathering: 6th-8th Feb 09
Calling all Openhanders!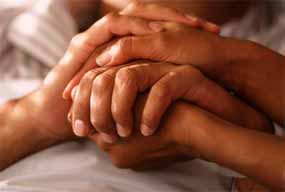 2009 promises to be a big year for us all. More and more people are feeling the powerful shifts of consciousness taking place all around us. We are indeed truly blessed to be alive in these monumental times. So how are you experiencing the changes? How is it shaping your life and those of your loved ones? How are you dealing with the difficulties aswell as the joy? As ever, here at Openhand our purpose is to facilitate our collective Journey of Ascension so we're inviting you to join us here in Glastonbury for our next "Unity Gathering" 6th-8th February...
We stand at the dawn of a miraculous new beginning
The planetary system to which we are an integral part is moving to a higher vibrational reality, one based on unconditional love, joy and mutual respect for all life. The Soul of the Earth, a vastly more evolved being than ourselves, is in the process of completing her Ascension into the higher paradigm.
This process which is due to complete in 2012 is having a dramatic effect on all our lives. It is shaking apart the very structure upon which the old fear based reality is founded; our society as it currently stands is becoming increasingly unsustainable. No one can escape the changes. Global warming, dwindling natural resources, the financial credit crunch, these are all products of the movement to the higher paradigm.
Indeed every single choice we make, from the clothes we wear to the food we eat and the very nature of our relationships are being effected in every moment by the increasing polarisation - the light separating from the dark. If we can understand exactly what is going on, we will be much better prepared to deal with the effects in our day-to-day lives.
Ascension is not something we can just push to one side whilst we "get on with more important things". Our Ascension is the ONLY thing going on right now and all the choices we make are a product of that. So how best can we align with this process? What will your role within it be? On the Unity Gathering we will be addressing these most important issues.
The work
We observe through the synchronistic patterning underlying the course of all events that a Benevolent Guiding Consciousness is extending to us an open hand of friendship helping us break the shackles of limitation and follow our destined pathway. As you may know, "Openhand" is the name we give to this guiding consciousness.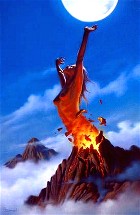 In our work we connect to this energy and harness it which can benefit people in three principle ways:
It helps people attune to their Soul reminding them who they really are
It removes inner distortions and blockages which veil our inner light
It catalyses and accelerates our Ascension process
During the weekend, we will create a safe and protective environment and then channel in the energies of higher consciousness to catalyse and facilitate our unfolding.
We will provide our interpretation of the divine plan based on the synchronistic patterning underlying all current events. In this way, it will help you make greater sense of the blockages, challenges and opportunities you may be facing in your own life.
Format
The gathering will take place at the wonderful "Healing Waters Retreat Centre" here in Glastonbury on the side of the ancient spiritual location of Wearyall Hill overlooking the Somerset levels.
We will gather from 5pm for dinner at 7pm on Friday 6th February. The main body of the sharing will take place on the Saturday and Sunday in a very flexible and relaxed program including...
Openhand Ascension energy attunement
Group meditations in movement and breathing
personal sharings, guidance, removal of blockages
The state of world events and its effects on our lives
The meaning and impact of 2012.
In the evenings we will gather around an open fire, eat healthy and hearty conscious cuisine, chat and exchange views in relaxed surroundings with open minded and warm hearted people. The Gathering will end on Sunday at around 5pm.
Outcome

In recent times Openhand has truly come of age. We're finding our energetic and philosophical approach is being warmly received and helping countless people in all walks of life.
We witness through our work how people are transforming, rejuvenating and uplifting their lives both for their own personal well-being and those around them. We believe gatherings like this are a powerful means of making truly lasting step changes for the benefit of all.
We look forwards to meeting up with you again on this Unity Gathering if you can make it. Then let the ripples of light spread outwards!
Administration details
Date and Timings: The gathering begins on Friday 6th March at 5pm and ends on Sunday 8th Feb at 5pm
Cost: The cost of the Gathering is £175. This includes accommodation and all meals
Venue: The venue is "Healing Waters" in Glastonbury, a place of nurturing, crystal clear energy. Check the website for details...www.healing-waters.co.uk
Booking: To book a place, click on this link... click here or call Trinity on 01458 830443.
24708 Reads