Openhand Unity Retreat: 29th Dec-1st Jan (NOW FULL)
Calling all Openhanders!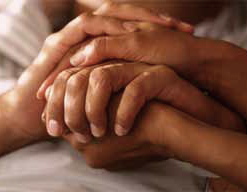 We're living in truly monumental times. As more and more people attune to the higher harmony, it seems as if the very fabric of society is crumbling around us. In this continually evolving and often confusing landscape, we're frequently hearing from you how beneficial you find it to engage with Openhand to help facilitate deeper realisation, to unwind blockages and catalyse your next step. That's why we've decided to put on twice yearly "Openhand Unity Retreats", gathering together people who've already done some of the Openhand work and feel moved to reconnect with the energy. The first event takes place over New Year 2010/11, from 29th Dec to 1st Jan in Glastonbury...
We stand at the dawn of a miraculous new beginning
Radical and vibrant change is happening all around us. There is a powerful movement of consciousness from the old world values to a new higher harmony. This inevitable and undeniable flow is beginning to break down much of the old world structures we have previously relied upon; it's causing much turmoil and unrest for those not fully aware of what is happening exactly and why the disruption is necessary for the new evolution of consciousness. The Ascension process is affecting every thought, emotion and feeling we are currently having. Whether we know it or not, it shapes every event and circumstance in our lives.
Openhanders know this is not something to fear, but to embrace. It is something to become as one with, to ride the flow into the higher paradigm. Of course this is not always easy, we are continually confronting twists and turns on the path as we process out blocked energy such as Inner Child identities and Karma.
That's why many Openhanders who've done the work before have asked us to start putting on these Openhand Unity Retreats. They are for people who've done some of our work before who feel you'd like to reconnect with the energy again and gain deeper insight, from a higher perspective, into the issues you're currently facing in day to day life. As you know, such realisation can be utterly priceless where one key comment or facilitation can unblock much that might have been limiting us. It can catalyse the next step opening up a new chapter in our lives. What better way to celebrate and prepare for the New Year?
The work
We observe through the synchronistic patterning underlying the course of all events that a Benevolent Guiding Consciousness is extending to us an open hand of friendship helping us break the shackles of limitation and follow our destined pathway. As you know, "Openhand" is the name we're giving to this guiding consciousness.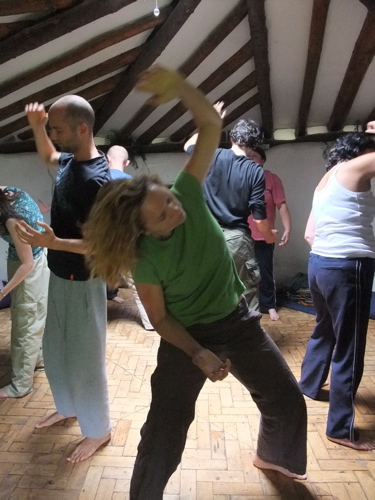 We're finding this energy is flowing with ever increasing strength through our work. As we get clearer, more expanded and open, it gets stronger which is having a profound affect for participants. Many are experiencing powerful breakthroughs that is greatly accelerating their journey and uplifting their lives.
In particular, Openhanders are saying the energy benefits them in a number of key ways...
it helps us attune to our soul unfolding more of our divine beingness
it removes inner distortions and blockages which veil our inner light
it catalyses and accelerates the next step on our path
During the Unity Retreat, as you've come to expect, we will create a safe and protective environment and then channel in the energies of benevolent consciousness to catalyse and facilitate our unfolding. We will be providing our interpretation of absolute authentic reality based on the synchronistic patterning underlying all current events. In this way, together, we will make greater sense of the blockages, challenges and opportunities we're facing in our lives.
Format
The "Openhand Unity Retreat" will take place at the wonderful "Healing Waters Retreat Centre" here in Glastonbury on the side of the ancient spiritual location of Wearyall Hill overlooking the Somerset levels.
It will be a four day break gathering around 1pm on Wednesday 29th December and finishing around midday on 1st January. It will be a very flexible and relaxed program including...
Openhand Ascension energy attunement
Group meditations in movement and breathing
personal sharings, guidance, removal of blockages
The state of world events and its effects on our lives
The meaning and impact of 2012.
In the evenings we will gather around an open fire, eat healthy and hearty conscious cuisine, play music, dance, watch uplifting film, chat and exchange views in relaxed surroundings with open minded and warm hearted people.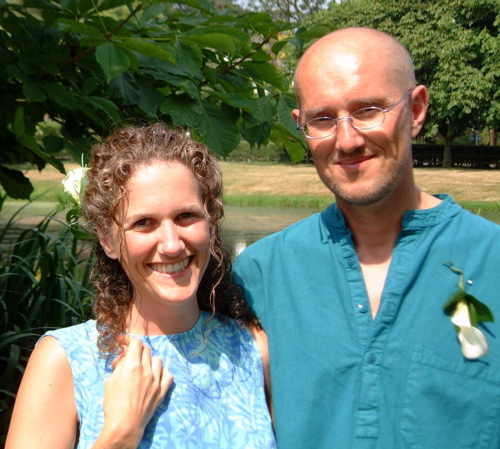 Facilitators
Both Chris and Trinity will be facilitating the work jointly. As you know, Chris works as an incisive mirror, connecting with each person's soul through multiple planes of reality, helping bring into view that which has been obscured. Once the energy has been so initiated, Trinity works quietly 'through the ether', connecting with each person's energetic field in turn and helping dislodge blocked energy which is being broken up and loosened. That's not to mention her outstanding 'conscious kitchen' of which by now, you'll all have no doubt enjoyed the culinary delights!
Administration details
Date and Timings: The Unity Retreat begins on Wednesday 29th December at 1pm and ends on Saturday 1st January at 12am
Cost: The cost of the Unity Retreat is £330 (concessions possible - please ask if necessary). This includes accommodation and all meals
Venue: The venue is "Healing Waters" in Glastonbury, a place of nurturing, crystal clear energy. Check the website for details...www.healing-waters.co.uk
Booking: To book a place, click on this link... click here or call Trinity on 01458 830443.
Outcome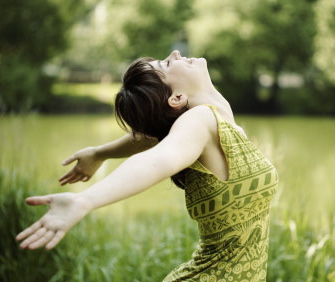 In recent times Openhand has truly come of age. We're finding our energetic and philosophical approach is being warmly received and helping countless people in all walks of life around the world.
We witness through our work how people are transforming, rejuvenating and uplifting their lives both for their own personal well-being and those around them. We believe gatherings like this are a powerful means of making truly lasting step changes for the benefit of all.
We look forwards to meeting up with you again on this Unity Retreat if you can make it. Come and feel a renewed sense of connection to the Openhand virtual community of which you are a cherished member. Let it fully prepare you for the New Year. Then let the ripples of light spread ever further outwards!
20251 Reads