The Transfiguration (NOW FULL): Earthspirit 20th-25th May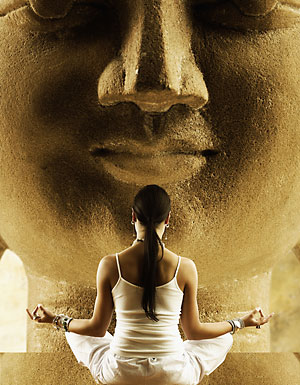 Infusing the radiance of the soul
When we truly step onto the spiritual path, life can become profoundly magical and miraculous as the soul infuses within. Yet this process can also lead to a roller coaster ride of emotions as the soul causes us to confront blocked energy from society and our upbringing. As the divinity within us unfolds, our lives can be thrown into turmoil. Living the life of the false self, constricted by inner child identities, no longer serves us. If we are to become our fully authentic selves and find fulfilling harmony in life, then we must go into the heart of this conditioning, release our attachment to it and then dissolve the blocked energy away. The only way out it through. That is the purpose of Openhand's five day course "The Transfiguration" which takes place next at the wonderful "Earthspirit Centre" near Glastonbury from 20th-25th May 2012...
Transfiguration (Openhand: level 3)
There is a monumental transition that happens to people who truly discover the spiritual path. A realisation ultimately dawns that the world we live in is not shaped by the things that we do. Although circumstances may appear to change through our outer actions, it is only an internal shift of beingness that truly changes the patterns of our lives.
A profound shift of perspective takes place.
This Realignment leads to the inner journey,
where we confront and strip away internal filters - false identities -
blocking the full expansion and radiance of our being.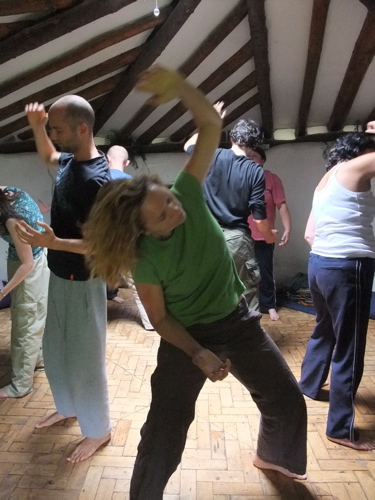 As we commit to the path, we'll be taken into all of those circumstances in our lives where we might close down, contract, get fearful, worried or attached to the outcome. But the universe is not having some great cosmic joke at our expense! These are exactly the areas we must go deeply into, because it is these eddy currents of blocked energy that are retarding the authentically creative flow through our lives.
With each internal confrontation, the soul - our authentic true self - integrates more completely until our inner identities - which make up the false self - completely shatter. A Kundalini Activation then happens where soul consciousness within the lower and higher selves are united as one, and we as pure presence - "the Seer" - step out of the limiting dynamic to fully taste the blissful majesty of pure beingness. This is the Transfiguration.
Course highlights
confronting, healing and dissolving inner child identities
undertaking 'radical forgiveness' both for ourselves and others
activating kundalini, uniting higher and lower self
transcending the ego and raising our vibration in day-to-day life
taking people into the crystal clear clarity of the Seer
How do we become transfigured?
The Transfiguration is not something that can be initiated by intention - it cannot happen according to a plan. However it can be prepared for. By understanding fully this process of expanding consciousness, we may facilitate and ease the process in our daily lives. And we can catalyse it by raising our vibration.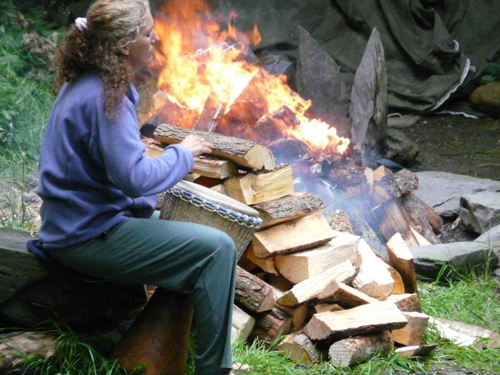 During the course, we'll be using intuitive, guided meditation to connect with individual and group consciousness. We'll guide you on a profound journey through deep internal layers such that you can feel again those nuggets of gold that have become buried in the sediment of life. We'll use the Openhand Meditation in Movement and Breathing techniques to reactivate and reintegrate these lost fragments.
"We'll be using beautiful and powerful
heart-stirring ceremony
to truly move you to the core of your being"
Although you'll be accustomed to walking the spiritual path, Openhand's highly focused energy work on the course will help integrate greater soul consciousness. With directed meditations and activation of consciousness, we'll help you break apart false inner identities to make a quantum leap in your vibration, thus providing fertile inner ground for your Kundalini Activation to take place. The course will pave the way towards fully transfigured living, becoming increasingly as one with the divine.
The environment for our work: "The Earth Spirit Centre"
From the food we eat, to the clothes we wear and houses we live in, our society seems perfectly configured to lower our vibration removing us from the experience of divine union. Electrical gadgets and appliances, newspapers, TVs, and mobile phones are but a few things which together generate so much internal activity, that our consciousness - our soul - is sucked into the whirlwind of activity. It is fragmented and swallowed up like water into a sponge.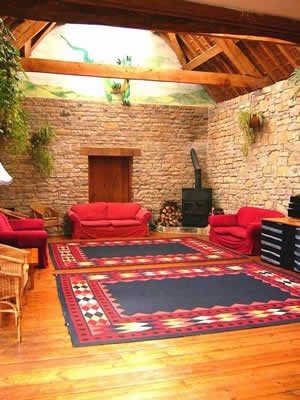 That's why we've purposefully chosen a highly clear and energetic space in which to do the work. "The Earth Spirit Centre" in the rolling hill sides just outside of Glastonbury is highly respected by spiritual facilitation groups around the world. It offers environmentally friendly, comfortable and energetically clear accommodation. The food will be healthy, vegan and made with love. The surrounding hillsides are brimming with the nurturing and transformational energy of Mother Earth.
""In this crystal clear environment,
we will detoxify mind, body and spirit
thereby tasting the sweetness of divine union,
and discover together how to maintain
this higher vibration in our daily lives"
Workshop Facilitators
Chris Bourne: At the age of 40, Chris was involved in a life threatening car crash in which he thought he would certainly die. This precipitated total inner surrender, a rapid expansion of consciousness and reconnection with the absolute - the God within us. He explains "It was as if I was being challenged to surrender every belief and value that I held. The sense of coming home to my true self was joyous and intensely liberating. I felt that in losing what I thought to be myself I had gained everything".

Prior to his awakening Chris had a rich and varied professional career including a Science Masters Degree from Oxford University. It is this synthesis of both profound spiritual experience and grounded scientific understanding which is proving invaluable in facilitating others in their own journey of Spiritual Evolution.

Trinity Bourne: Trinity developed a keen interest in harmonious living from a young age, enjoying a passionate affiliation with the natural world. About fourteen years ago she experienced a profound spiritual awakening opening her heart to the 'truth' about our inherent nature. This led to a compassionate lifestyle of divine service establishing and leading an environmental group preserving local natural habitats, followed by study of herbal medicine, natural nutrition, and holistic therapies.

Over the years she has been taken in hand by higher consciousness through countless profound encounters and meditational experiences to learn the intricacies of multiple dimensions through kundalini activation; removal of energy blockages; astral and out-of-body projections; the subtleties of both unity and separation consciousness, past life regressions including their relevance to our current incarnation.

David Williams: From a young age I remember questioning the seeming reality that was being spoon fed to me. This questioning stayed dormant within until after suffering a period of ill health, I started looking more deeply for answers. This led me on a journey to explore the vast arena of healing arts and spirituality. I soon realised that it wasn't about fixing or healing a particular problem, but discovering why it was there.

By seeming 'chance', I came across an Openhand Newsletter. I felt a deep recognition of truth through the words. That was about 6 years ago, and after being immersed in the work, I am lucky enough to be a part of the team. I am mainly involved behind the scenes, but my sensitivity to energy means I also able to offer support in the movement of energy during courses and workshops. It is my joy to be a part of it.
Administration details
Venue: The course will take place at "The Earth Spirit Centre" just outside of Glastonbury in the rolling Somerset Countryside. In 2008 it was voted "Best Centre" by Kindred Spirit Magazine. Check the website for details: Earthspirit Centre.
Cost: The full cost of the course including conscious and tasty vegetarian food plus accommodation is £450.
Directions: Full directions will be given on booking. To find out more about the location, check the Earthspirit website for details.
Travel: Glastonbury is conveniently located in the heart of the countryside and yet within easy reach by plane, train, bus and car. It is about 2hrs drive from London and Birmingham and 3hrs from Manchester. It is a 1hr flight from Inverness in Scotland. We are a less than 1 hour bus journey from Bristol which has a main train station and international airport. Transport will be available from the centre of Glastonbury out to the course venue (Earthspirit Centre).
Date and Timings: The centre will be available for people to gather from 4pm on Sunday 20th May (dinner will be served at 6pm). The course will end at lunch time on the Friday 25th May 2012.
Booking:To find out more and to reserve a place, click on this link... click here
or call us on (+44) 01458 830443.
Outcome
"The Transfiguration" is a life changing experience. It offers the potential to make radical improvements in our way of living. It helps process blocking energy and raise our vibration thus reuniting us with our true birthright - our destined way of being.
Ultimately it will help manage the expansion of consciousness that precipitates our Transfiguration and ultimate union with the divine.
To see photos from a previous course...click here
To read the feedback from a previous course...click here
16889 Reads