Trinity's Conscious Kitchen - Sneak Peek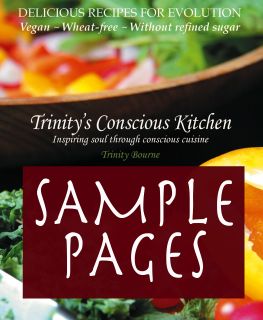 Enjoy a preview of Trinity's Conscious Kitchen book...
We've uploaded a sample pdf version of the book with 23 pages from a variety of sections. This ideal for anyone who'd like a preview of the book before purchasing. A wonderful way to flick through and have a preview of what's inside.
The full book is available for purchase as a printed, full colour, soft back book, brimming with 168 pages of conscious cuisine and inspiration!
Click this download button to get your free sample copy.

11034 Reads